Exclusive | Erin Blanchfield backs Valentina Shevchenko to 'impose her will' on Alexa Grasso at UFC 285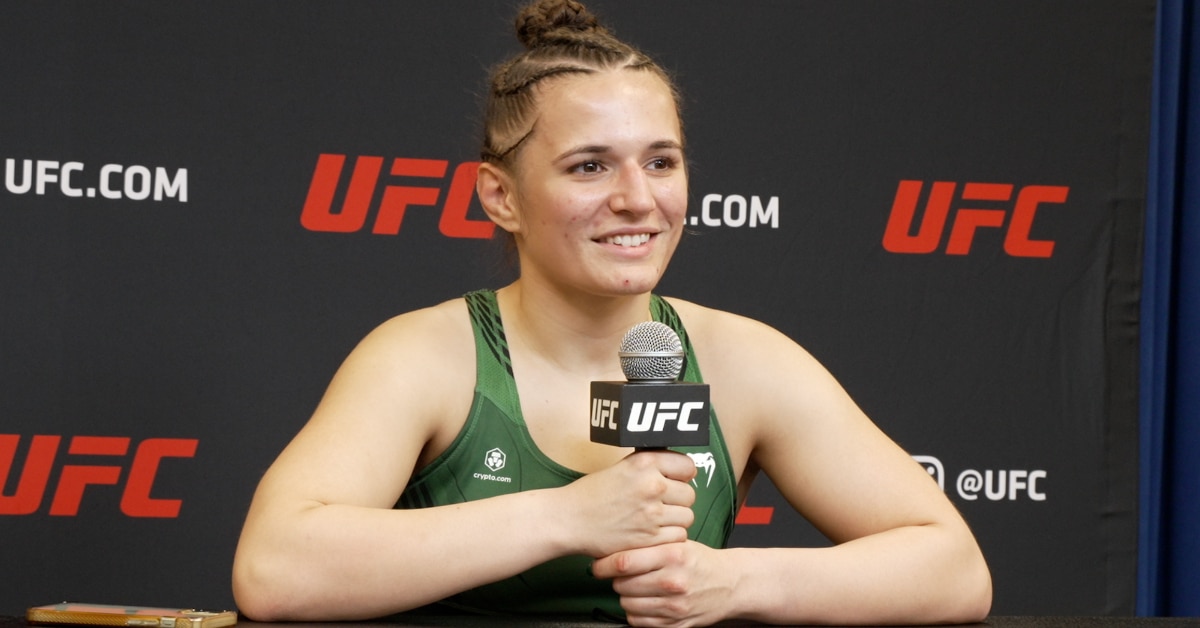 Erin Blanchfield has backed Valentina Shevchenko to defend her Flyweight title against Alexa Grasso on account of her well-rounded skillset. 
At UFC 285, Valentina Shevchenko will once again defend her Flyweight title and attempt to continue her legendary winning streak at 125lbs. Standing across from her will be Alexa Grasso, who is riding a four-fight win streak of her own. The fight is coming on the heels of Shevchenko's most competitive title fight to date, against Talia Santos, which had many believing that there was a chink in Shevchenko's armor. 
However, the number three ranked flyweight in the UFC, Erin Blanchfield doesn't see her losing just yet. Blanchfield recently spoke with James Lynch in a Lowkick MMA exclusive and talked about many things including her official breakdown and prediction of the upcoming Flyweight title fight.
"I definitely see Valentina winning," Erin Blanchfield said. "I think Alexa Grasso is a talented fighter in her own right and I think she could give Valentina a little bit of a run but I think Valentina is just a little more well-rounded overall like her striking game and her ground game and her wrestling. I think she'll be able to impose her will onto Alexa."
Erin Blanchfield is confident she can expose Valentina Shevchenko's weaknesses if they match-up
Currently undefeated in the UFC, Erin Blanchfield has looked better and better with each consecutive fight. Most recently, she submitted the ever-dangerous, Jessica Andrade in the second round and earned herself a performance of the night bonus, along with getting her name in the title picture.
Her wrestling-heavy attack seems to match up well with Valentina Shevchenko, who struggled in the grappling department against Talia Santos. Blanchfield believes that her strengths happen to be Shevchenko's weaknesses, and is confident in her own abilities if the two were to match up later this year.
"She's a great muay thai fighter, I mean she's well-rounded fighter in her own right but I know I'm well-rounded as well and I feel like the parts of her game that she's weaker, I'm stronger and I know I'll be able to expose that."
But first, Alexa Grasso will get a shot at upsetting the Flyweight champion at UFC 285. After which, the division is wide open, which could allow Erin Blanchfield to get her hands on the UFC title.