UFC 197 took a massive hit this week in a strange change of circumstances. After it was originally jeopardised by Jon Jones' drag racing and subsequent probation violation arrest, the mixed martial arts community was relieved to learn that 'Bones' wasn't going to prison. Receiving more community service and instructed to attend anger management following the vulgar viral video of the traffic stop, Jones was a green light for UFC 197 once again.
With just three weeks until the fight goes down, suddenly the light-heavyweight champion Daniel Cormier pulls out injured. It's the first time in the Olympian's pro career that he's dropped out of a fight, and it's possibly the biggest rematch he'll ever face, after the bitter rivalry before UFC 182 with Jones. Now sidelined, the UFC (well, Ariel Helwani really) announced Cormier's replacement at UFC 197. In steps Ovince St-Preaux, and the interim belt is on the line!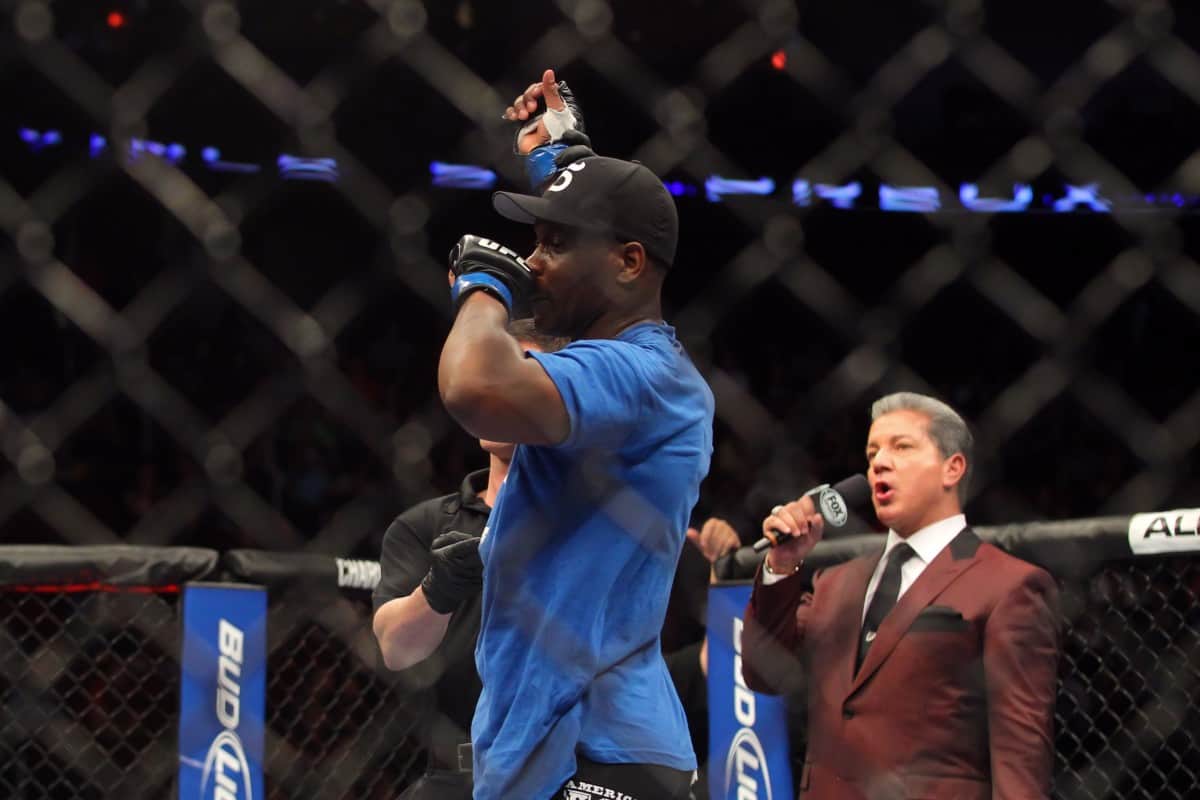 White: The fight will be for the interim light heavyweight title

— MMAFighting.com (@MMAFighting) April 2, 2016
In the end it came down to OSP and Evans. Rumble had a dental procedure last week that precludes him from fighting so soon, per his mgmt.

— Ariel Helwani (@arielhelwani) April 2, 2016
Jones vs OSP is official for 197, per Dana White on SC.

— Ariel Helwani (@arielhelwani) April 2, 2016

So what do you think, will OSP stand a chance against arguably one of the greatest fighters to have graced the UFC octagon? St-Preaux's record is far from unblemished, but he certainly has some very impressive wins. He KO'd former champion from the Pride era and UFC, Mauricio Shogun Rua, and he's also got wins over Ryan Jimmo, Nikyta Krylov and Rafael Cavalcante.
With Jones though, it's a totally different story, the guy is just a monster, so it will be interesting to see how OSP approaches such a huge leap in competition in this fight, taken on short notice too.