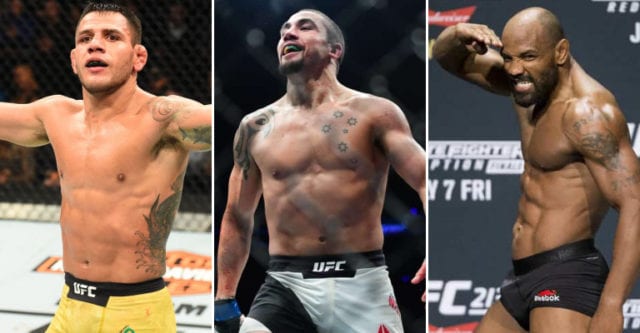 One of the best cards of the year is now just days away, as UFC 225 is set to take place this Saturday (June 9, 2018) live on pay-per-view (PPV) from the United Center in Chicago, Illinois.
In the main event, middleweight champion Robert Whittaker may meet Yoel Romero, but we aren't exactly sure after "The Solider of God" missed weight today.
The co-main event, meanwhile, will play host to an interim welterweight title bout between former 155-pound champion Rafael dos Anjos and brash contender Colby Covington.
Also on the main card, former women's bantamweight titleholder Holly Holm will welcome Megan Anderson to the UFC in what appears to be a title eliminator bout at 145 pounds.
Without further ado, let's take a deeper look into UFC 225's top fights: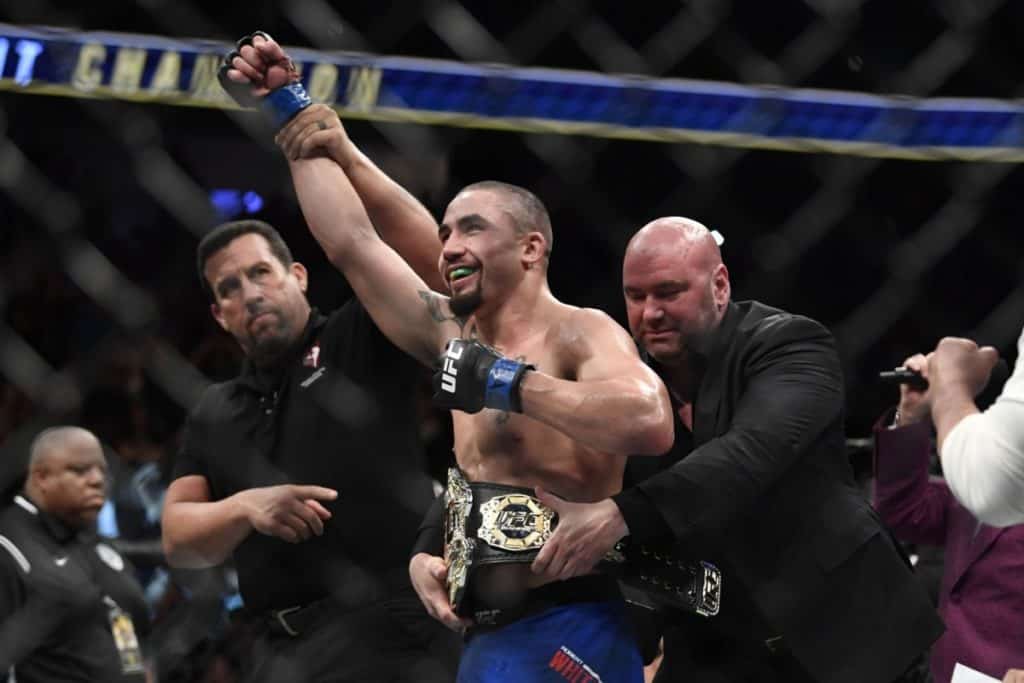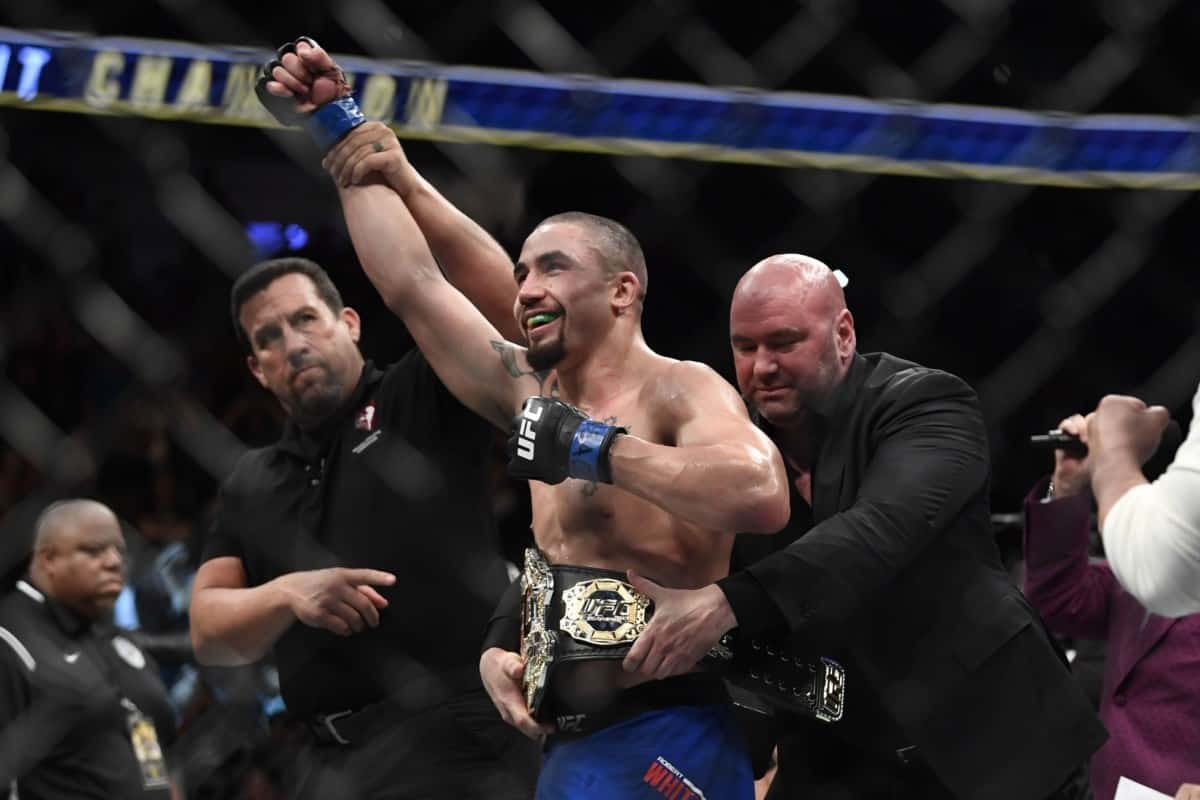 Robert Whittaker vs. Yoel Romero
In this main event, we have a rematch and I expect these two middleweight titans to put on another exciting contest.
Whittaker, the undisputed champion, hasn't competed since scoring a decision victory over Romero last July. He's coming off of an injury layoff, but he has been on a tear nonetheless, as he's won an impressive eight-straight fights.
On the feet, the 27-year-old is a well-versed striker, coming from a karate background and using a blend of techniques. He's fast, incredibly accurate and uses skillful movement as well. The Australian has also proven to have power, as nine of 19 victories have come by way of T/KO.
In the first fight, an oft-used weapon for Whittaker was a front kick that he used to close the distance on Romero.
In terms of grappling, Whittaker's wrestling has improved over the years and his takedown defense has shown to be quite strong, which it will need to be in this bout. He also has shown a proficiency in striking off breaks, which he used against Romero the first time out.
In terms of submissions, Whittaker is a Brazilian Jiu-Jitsu brown belt and owns five submission victories to his credit.
Moving on to Romero, the 41-year-old recently bounced back from his loss to Whittaker with a thunderous stoppage victory over former champion Luke Rockhold this past January. He's also won nine of his last 10 bouts. 
He also bbrings the unknown of having missed weight for the second straight UFC bout in a row.
On the feet, Romero, a southpaw, is one of the most explosive and powerful strikers in the division. He's incredibly athletic, which can be seen with his movement and jumping attacks, closes distance deceptively well. He also likes to use takedown attempts to catch an opponent off guard before unleashing brutal knees. 11 of his 13 victories have come by way of T/KO.
In terms of grappling, Romero is a world class wrestler and a former Olympian. While he likes to use his wrestling pedigree to set up his strikes, Romero has proven that his skill set can transfer over well to the Octagon and his explosiveness only aids this. Whittaker isn't the easiest fighter to takedown, but I would give Romero the pure wrestling advantage.
On the ground, "The Soldier of God" has the ability to unleash vicious ground-and-pound, but he isn't known primarily for his submissions.
With two fighters as highly skilled as Whittaker and Romero, I could see this fight playing out in a variety of ways. It wouldn't surprise me to see "The Soldier of God" land a huge shot and finish "The Reaper" in the opening rounds, but I expect Whittaker to implement his pace and slowly pick apart and wear down Romero on his way to a decision victory.
Prediction: Robert Whittaker def. Yoel Romero via unanimous decision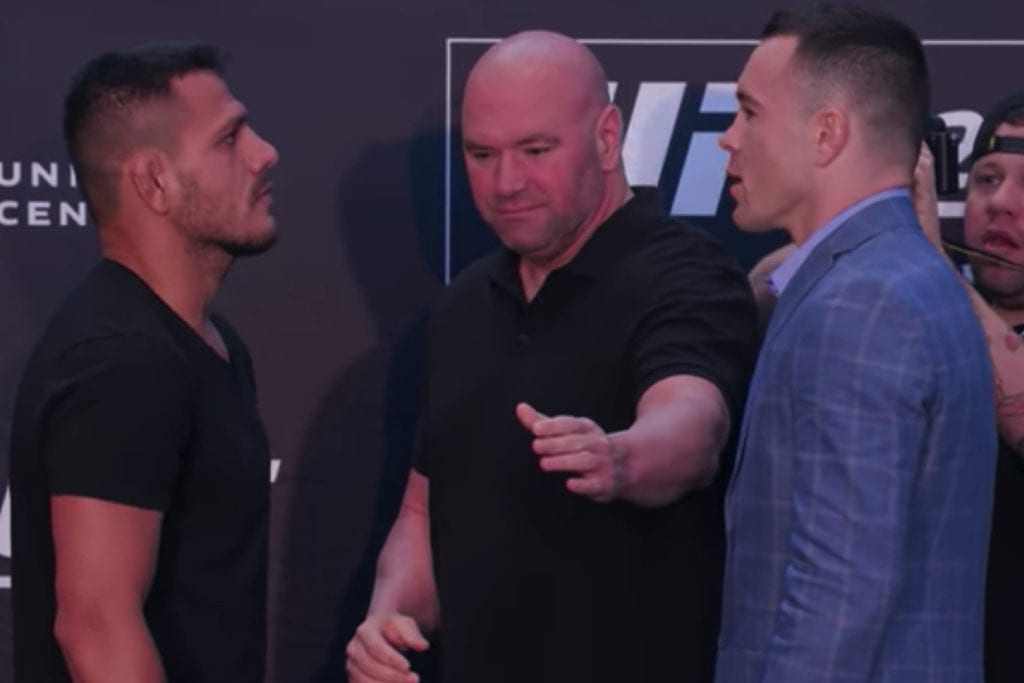 Rafael dos Anjos vs. Colby Covington
In this co-main event, we have a match-up between two surging welterweight contenders looking to win UFC gold.
Dos Anjos, the former 155-pound champion, is riding a three-fight winning streak since moving up to 170 pounds and is coming off of a dominant victory over ex-champion Robbie Lawler.
On the feet, the southpaw dos Anjos has continued to refine his Muay Thai attack over the years, but he's also improved his boxing recently under the tutelage of Jason Parillo. An explosive pressure fighter, the Brazilian likes to hunt his opponents down before unleashing a dangerous arsenal of strikes that includes left hands, various kicks and strong right hook.
In terms of grappling, dos Anjos has slowly but consistently improved his wrestling over the years, both offensively and defensively and he'll likely need to use that in this bout. And in terms of submissions, dos Anjos is a high-level BJJ black belt with nine submission victories to his credit.
If he ends up on his back, which is very possible, he'll likely look to attack, although it's unclear how many opportunities he'll have to do so.
Moving on to Covington, the brash American has won five-straight fights, using his decorated collegiate wrestling background to steer him to success.
A relentless wrestler, Covington uses a pace not many can keep up with to continuously hunt for takedowns. Once he lands the takedown, "Chaos" immediately looks to do damage with ground-and-pound and control his opponents, which has shown to be his best weapon.
He also has five submission victories to his credit.
On the feet, Covington, also a southpaw, has appeared to continuously improve his striking at American Top Team. Using his jab to set up powerful crosses and kicks, Covington has slowly transformed into a formidable striker, but his last fight raised a few questions in regards to his defensive techniques.
Ultimately, I think the outcome of this fight will depend on whether or not Covington can land the takedown. Dos Anjos has, at times, had trouble dealing with pressure wrestlers and Covington has the skill set to put the Brazilian on his back and implement some serious damage. However, I think the experienced dos Anjos will be able to keep the fight on the feet more often than not where I see him being the far superior striker.
Prediction: Rafael dos Anjos def. Colby Covington via unanimous decision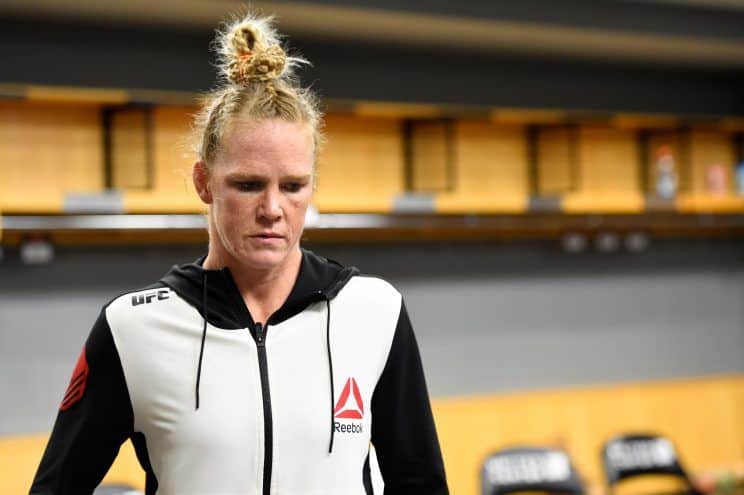 Holly Holm vs. Megan Anderson
In this main card bout, we have a battle between two of the world's best female fighters looking to earn a shot at the 145-pound title.
Holm, the former bantamweight champion, is coming off of a loss to featherweight champion Cris Cyborg and has gone just 1-4 since shocking the world against Ronda Rousey in 2015. Nevertheless, she remains a dangerous and skillful fighter.
On the feet, Holm is one of the very best strikers in women's MMA. A former professional boxer and kickboxer, Holm, a southpaw, likes to use her length and range. She also uses solid movement and footwork to circle opponents, allowing them to engage and her to counter. It's also important to note that she kicks very well from range.
Eight of her 11 victories have come by way of T/KO and her left cross and left high kick have proven to be two of her more effective weapons.
In terms of grappling, Holm has consistently improved her wrestling and jiu-jitsu. She isn't known for shooting in for takedowns or hunting for submissions, but her takedown defense has improved greatly and she's only been submitted once in 15 professional fights.
Moving on to Anderson, the former Invicta FC featherweight champion is riding a four-fight winning streak and will be making her UFC debut. It's important to remember, however, that she'll be coming off of a lengthy layoff and hasn't competed since January 2017.
On the feet, the Australian does have a solid Muay Thai attack, but most of her success comes from the pressure she inflicts on opponents. She's also typically the larger fighter, is very strong and possesses legitimate power, as four of her eight victories have come via T/KO.
In terms of grappling, Anderson is no slouch either with two submission victories to her credit, but I expect this fight to play out on the feet.
Ultimately, we have a match-up between two contrasting fighters in a way. Holm is an elite level counter fighter who likes opponents to come to her, while Anderson is a stalker who likes to put pressure on her opponents and land big shots. Holm also hasn't looked great as of late, while Anderson is on an impressive winning streak.
While I think Anderson has the tools to come out on top, I'm going to side with Holm. Anderson has never faced a fighter the caliber of the former 135-pound champion and while she's hit some rough times, as of late, I expect Holm to counterstrike and do enough to win over the judges as long as she avoids the big shots.
Prediction: Holly Holm def. Megan Anderson via unanimous decision