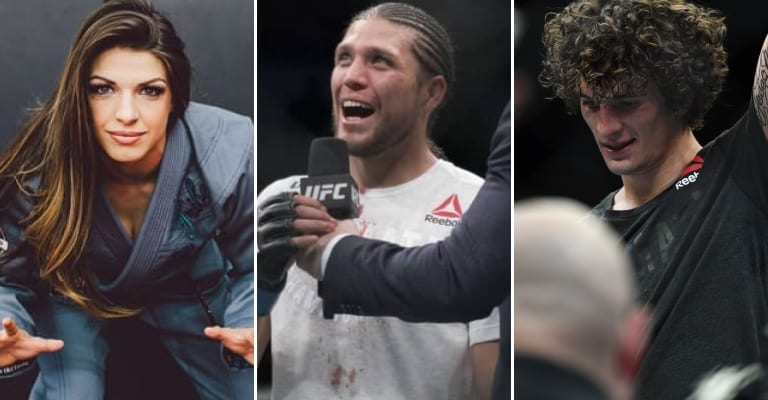 In a few hours, tonight's (Sat., March 3, 2018) UFC 222 will begin from the T-Mobile Arena in Las Vegas, Nevada.
It's not the most star-studded card by any means, and it even lost its main event when featherweight champ Max Holloway was forced out of his anticipated showdown with Frankie Edgar, a bout that was replaced by an impromptu women's featherweight match-up between champ Cris Cyborg and Yana Kunitskaya.
'The Answer' stayed on the card as well, taking a huge risk in facing surging contender Brian Ortega in a co-main event where his reward will be the positioning he already had. It's a great fight, the legend vs. upstart cliché at the highest level and an under-the-radar candidate for the most compelling match-up of 2018 thus far. Unfortunately, however, that almost certainly won't add up to a high number of pay-per-view buys alone in the currently fickle, MMA-swamped climate.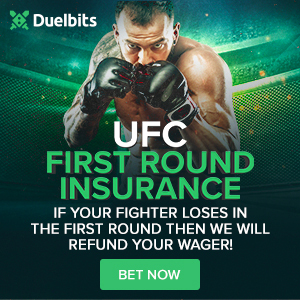 But UFC 222 isn't only about time-honored and battle-tested vets like Cyborg and Edgar – far from it, in fact.
The event from top to bottom is a showcase of hyped-up young talent that could represent the future of the UFC in the form of potential stars in Ortega, bantamweight Sean O'Malley, and women's strawweight Mackenzie Dern.
And the UFC needs new stars.
Following a banner 2016 where Conor McGregor and Ronda Rousey propelled the promotion to an unheard-of string of million-plus pay-per-view buys, the company was sold to Endeavor (formerly WME-IMG) and has since sunk to a concerning valley of low numbers on both pay and cable television.
I won't delve into the details, some in Endeavor's control and some out of, of why that has happened – much of the MMA world, including myself, has been guilty of harping too much on the supposed demise of the UFC and MMA as a whole to the point we may not appreciate the crop of insanely amazing, hard-working, and talented fighters we have competing right before our very eyes.
UFC 222 is a showcase of just that, one the likes of which fans rarely get treated to because it's so difficult to have go off without a hitch.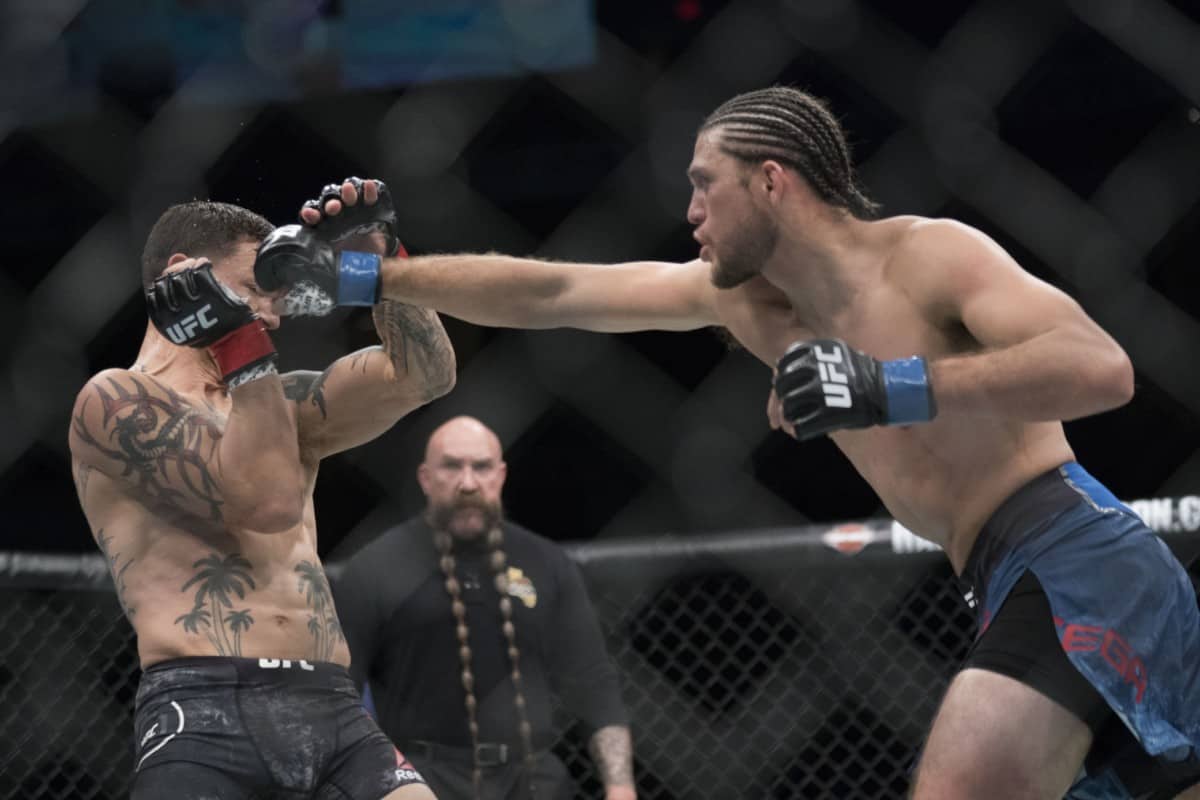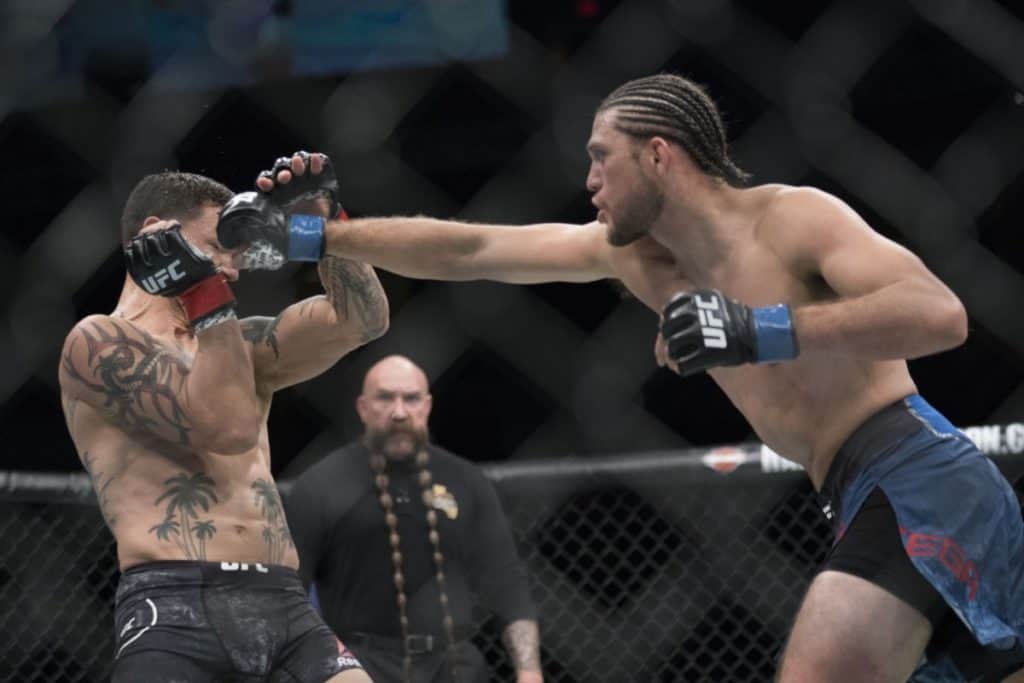 Ortega has won five straight bouts after a no contest due to a failed drug test in his first Octagon appearance; the Gracie jiu-jitsu product steadily dispatched an improving caliber of talent by way of submission and T/KO in a manner we rarely find.
True, he's hittable as we've seen in a few of his recent bouts, namely his scintillating submission over top-ranked veteran Cub Swanson in his last fight. He can also snatch a fight-ending hold on the best literally out of thin air, as we saw in his scintillating submission over Swanson. Ortega is fully deserving of his Top 3 ranking.
He's also a man with a focus on philanthropy after having risen above a potential life of gangs, so the California-based Ortega is a refreshing, unique personality who could become a champion unlike we've ever seen.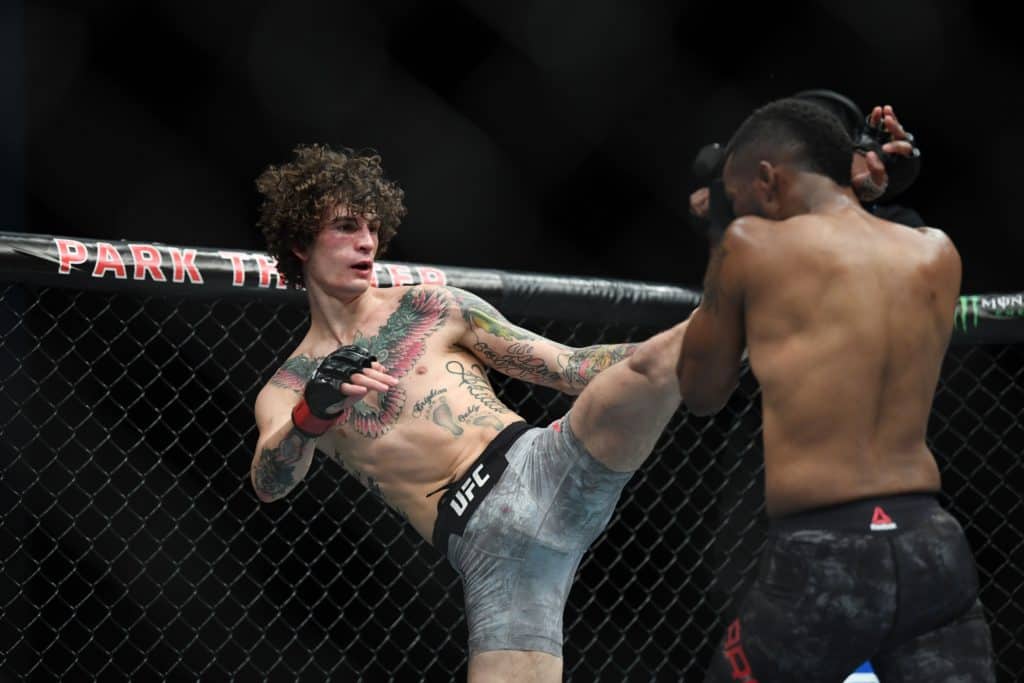 O'Malley, a lithe bantamweight who first made his debut with a first-round knockout on 'Dana White's Tuesday Night Contender Series,' is a much different kind of prospect.
The brash young knockout artist then won his official debut by unanimous decision over Terrion Ware at The Ultimate Fighter (TUF) 26 Finale in December.
He'll now face Andre Soukhamthath in his second UFC match-up, and he has future star written all over him. He's confident, even cocky, and his accurate striking style makes 'Suga' just the kind of fighter fans will pay to see compete.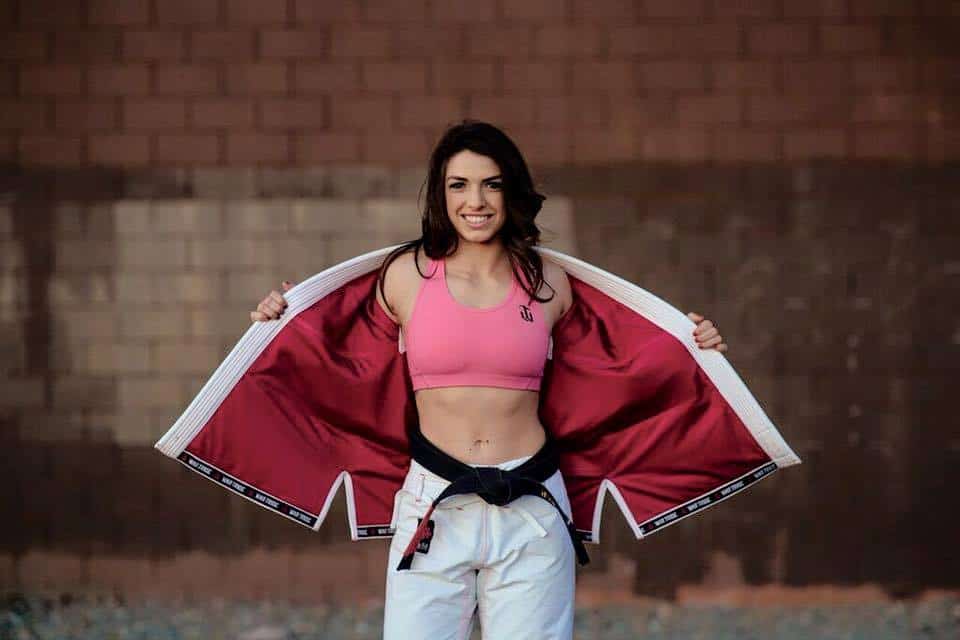 Dern needs nary an introduction.
The daughter of Brazilian jiu-jitsu legend Wellington "Megaton" Dias, Dern is one of few grapplers to defeat Gabi Garcia in the gi, and has transitioned well into MMA so far with an undefeated 5-0 record. She'll now fight in the big leagues when she meets Ashley Yoder in the featured preliminary bout at UFC 222.
She's long been billed as "the next Ronda Rousey" for somewhat obvious reasons, yet Dern has repeatedly stressed she wants to separate herself and make her own impact.
That could start tonight, and the entirety of MMA will be watching to see if the Dern hype train will truly kick into high gear in 2018.
All of it adds up to UFC 222 being a rare, exciting card where the potential future stars of MMA are competing, even if it doesn't break the bank in terms of PPV buys. These three competitors have so much talent and charisma that it could be said Ortega, O'Malley, and Dern will still become future stars in the UFC no matter if they win or lose at UFC 222.
After such a down period, the sport needs them and fighters just like them, and that's why this card is so special.
Take a break from the oft-discussed downfall of MMA, look at the card, sit back, and enjoy a night that could possibly be referenced as the starting point of something special.
I'll take my own advice.