Anthony Johnson vs. Daniel Cormier:
Mike Drahota:
This is truly a fight I've gone back and forth repeatedly on. At first I thought that Cormier wouldn't waste a rare second opportunity at the belt by tiring out 'Rumble' over five rounds to win a hard-fought decision. But after so many near misses in the most pivotal athletic competitions of his career, seeing Cormier tell Ariel Helwani that he 'doesn't have to win for his legacy' (and re-watching all of 'Rumble's' jaw-dropping knockouts on Fight Pass) has made me switch my tune. Looking at the bulldozing Johnson's UFC return, he's behaved as if he's simply a man thankful enough to have a second chance, and that's translated into a calm demeanor outside the cage and a ferocious, efficient one inside. It's close, but I have to go with 'Rumble' by second round TKO.
Rory Kernaghan: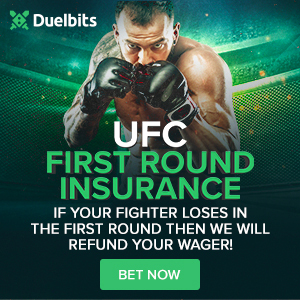 Daniel Cormier went 15-0 before meeting Jon Jones for the title at UFC 182, with the champ emerging victor by way of decision. Anthony Johnson poses a very different threat than 'Bones' did, in the form of raw power. In my mind, 'Rumble' has to win this fight early or not at all. I just can't see the tough and durable Cormier going down in this fight, and I think he'll man handle Johnson in the wrestling department. Now that Cain Velasquez is back training with 'DC', I expect to see the best example of Cormier in the octagon to date. Look for a tired Johnson to tap in round 4, the winner by submission and new light-heavyweight champion is Daniel Cormier.
Mike Henken:
For me the two things that will define this fight are Anthony "Rumble" Johnson's cardio and takedown defense against arguably the best wrestler in all of MMA, former Olympian Daniel Cormier. Cormier proved he can go five rounds when he faced former champion Jon Jones in January, but Johnson is a very muscular fighter and he's never been five rounds, and there's a chance he may need to go the distance against a grinding wrestler like "DC". Known for his devastating and lethal knockout power, Johnson will need to use strong takedown defense to keep this fight standing where he has the best chance of winning. He showed strong defense when he met Phil Davis, but Cormier is a level above. Another important factor is the reach advantage "Rumble" will have over "DC", a similar reach advantage that Jones had over him. Cormier was able to absorb Jones' shots, but in my opinion he won't be able to do the same against Johnson, and I see "Rumble" putting him away. Johnson by 3rd round TKO.
Chris Weidman vs. Vitor Belfort:
Mike Drahota:
This long-awaited fight is finally here, and although it's lost a bit of steam, it still presents a ton of intrigue in addition to an opportunity for the middleweight division to move forward regardless of who emerges with the title. Most are picking Weidman to add another title defense to his resume tomorrow night in Las Vegas, and I'm no different; the champ, although having been out for almost 11 months due to a litany of injuries, has still fought over seven months more recently than Belfort. Say or think what you want about Belfort's use of the controversial testosterone-replacement therapy (TRT); the fact remains that he's simply a much smaller and less toned, not to mention older, fighter now. Weidman is at the forefront of a new class of complete middleweight challengers, and I think he'll look to use his wrestling to neutralize Belfort's explosive power, softening up 'The Phenom' for a submission attempt, of which he's been known to be susceptible to. It may not succeed, but I see the champion's ground and pound eventually putting an end to this fight. Weidman wins via third round TKO.
Rory Kernaghan:
Both Vitor Belfort and middleweight champion Chris Weidman will look to overcome long layoffs in their co-main event slot at UFC 187, but only the latter will make a successful comeback I feel. 'The Phenom' will look a different fighter than he was two years ago, but that's not to say he won't still have fight-ending speed and power on display. I think that Weidman is just too well rounded, powerful, big and young for the old dinosaur of the middleweight division. 'The All-American' will have to watch out for Belfort's Jiu-jitsu from the ground if he plans on grinding out a win, although the champ now has a black belt skillset to fall back on. All things considered, I'm picking Weidman for the decision win.
Mike Henken:
Vitor "The Phenom" Belfort has been around forever and he is extremely experienced. Possessing a Brazilian Jiu-Jitsu black belt, the Brazilian has slick submissions, but he is mostly known for his explosive, lethal power, most recently via his devastating head kicks. However, Belfort hasn't competed since 2013, and he may be a different fighter in the post-TRT era, which has yet to be seen. He's facing a young, hungry, and extremely well rounded champion in Chris Weidman, and if the champion is healthy, I see Weidman taking it. The champ will have to pressure Belfort and wear him down, and I believe he will do that. Weidman by 4th round submission.
Donald Cerrone vs. John Makdessi:
Mike Drahota:
There's not much else to say about this fight other than it's kind of a mismatch. Makdessi did pick up an impressive win in his UFC 186 finish of Shane Campbell, but Cerrone is simply on another level right now. He's finally looking for a title shot, and it should be next for him after this fight. Although 'The Bull' has never been knocked out and could put up more of a fight than most are expecting, I still think Cerrone will secure this one by decision.
Rory Kernaghan:
John Makdessi has a huge mountain to climb at UFC 187, in the form of the lightweight division's hottest property right now. Donald Cerrone compiled a set of fantastic wins in 2014, proving he is a company man but also a legitimate contender at 155 pounds. Props to 'The Bull' for stepping up when Khabib Nurmagomedov was injured, but I feel he is ill fated in this bout with 'Cowboy'. Cerrone's Muay Thai game is tight, and I expect to see a lot of kicks and elbows, but he'll have to watch for that rushing style of Makdessi, and also for his power punches. Cerrone takes the decision here.
Mike Henken:
This is an extremely easy one for me. I think Donald "Cerrone" Cerrone would have had a very difficult fight against his original opponent, smothering wrestler Khabib Nurmagomedov, but it's a different story against late replacement John Makdessi. Makdessi scored an impressive win last month, and has strong striking and knockout power, but in my opinion, he's just not on the same level as "Cowboy". Cerrone has deadly striking, especially with his kicks, underrated wrestling, and slick submissions. I expect him to extend his winning streak to eight here. "Cowboy" by second round TKO.