Hardly five days after he won the UFC welterweight title with a shocking first-round knockout of Robbie Lawler at July 30's UFC 201 from Atlanta, Tyron Woodley is causing quite the shakeup at the top of one of the most talented divisions in fighting.
'The Chosen One' famously called out for a fight with Nick Diaz, or even better yet, all-time great former champion Georges St. Pierre, after his title-clinching win despite there being a clear-cut top contender in the form of Stephen 'Wonderboy' Thompson.
Amidst never-ending rumors of his UFC return, 'GSP' was quick to turn around and accept the fight, and Woodley reiterated that he's already spoken to the legend during a recent episode of his aptly-named podcast 'The Morning Wood' (via FOX Sports):
"I've already spoken to the lineal champion, the No. 1 welterweight, the pound-for-pound one of the greatest in the sport. His interest is fighting me," Woodley said. "Georges St-Pierre wants to fight me. And guess what? I want to fight him. There's honor in it. If I'm going to put it on the line, risk it, I want to know that I at least had the opportunity to prove to myself that I am the best welterweight to ever grace the damn Octagon, and if he's going to give me that chance, I can give a hell less."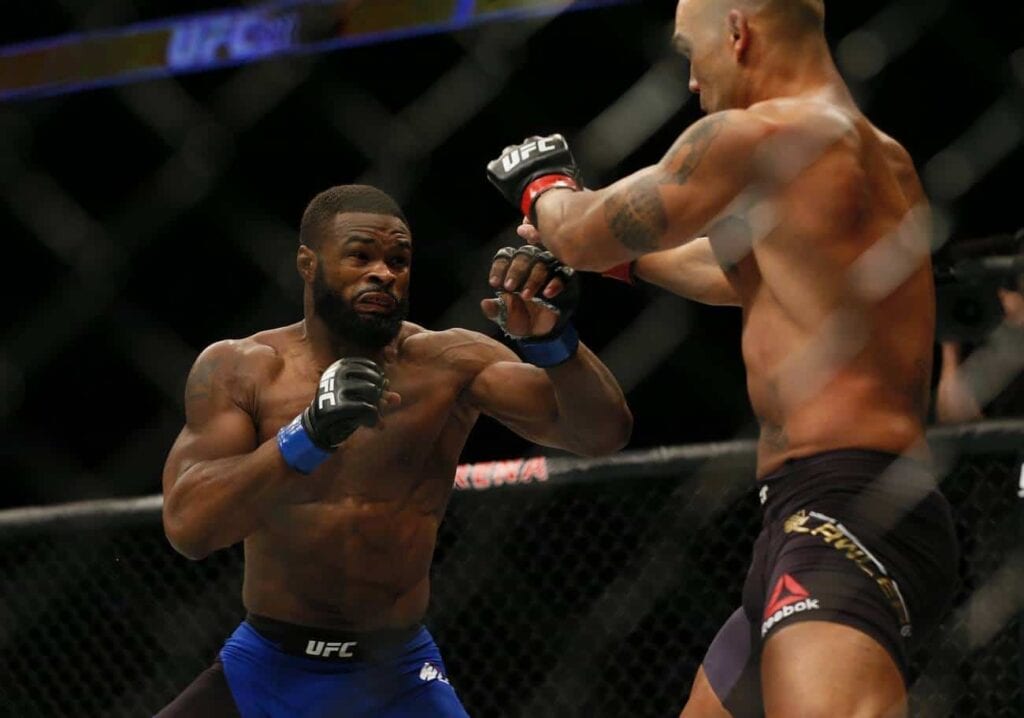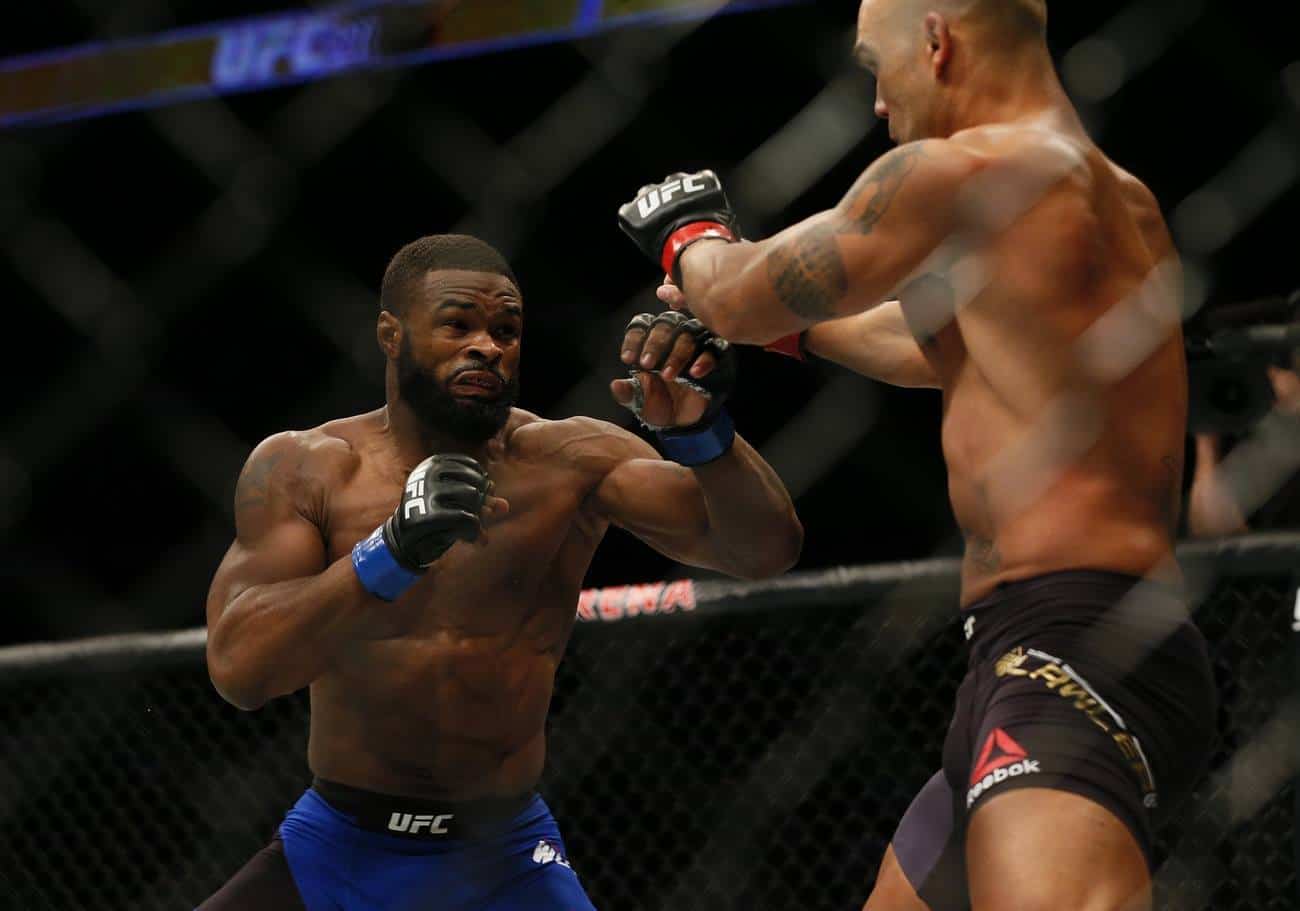 It's understandable as to why Woodley would want to test himself against the man who many feel is the greatest welterweight, and the trend of fighters looking for big paydays with top-selling names shouldn't surprise anyone at this point. Yet with Thompson on an impressive seven-fight win streak and St. Pierre having been out of the game since his highly controversial split decision win over Johny Hendricks at UFC 167 in November 2013, it's also impossible not to wonder if 'Wonderboy' is clearly the best choice here.
That's not how Woodley views it, however, as he insists his employers will agree to his title fight against St. Pierre:
"Georges St-Pierre definitely wants to fight me. I've had a conversation with Georges St-Pierre. He's interested in the bout, and we're going to make the bout happen."
Woodley then appeared on last night's UFC Tonight to reaffirm his belief that he simply cannot call himself the best welterweight in the world without having faced the legend who never lost his belt:
.@TWooodley: "I can never walk around with this belt and believe I'm the best WW on Earth if I haven't competed against @GeorgesStPierre"

— UFC Tonight (@UFCTonight) August 4, 2016
Again, an admirable goal to be sure, but if the bout does get signed, fans – and Thompson – are going to be angered by the outcome. 'Wonderboy' has argued that St. Pierre wouldn't provide as much a challenge because he simply hasn't fought in three years, and in a sense, he's right.
There are also the impactful roadblocks of St. Pierre's hardline stance against PED use, which is obviously being curbed in at least some capacity by the recent rash of USADA busts, and his big-money contract with Under Armor that conflicts with the UFC's highly-criticized Reebok sponsorship deal.
No matter what fight gets booked, one thing has become clear: for a champion who supposedly can't sell a pay-per-view on his own, Woodley is certainly dominated many of MMA's headlines as of late.