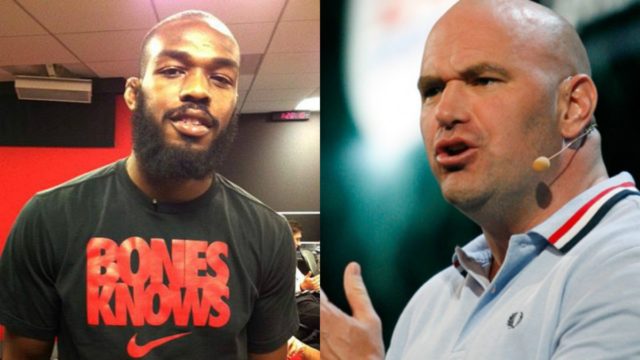 Yep, it's happened again, former UFC light-heavyweight champion Jon Jones has once again been arrested. This time it's in connection to his litany of traffic offences last week. The resulting video that emerged from the run in with New Mexico police officer Jason Brown has been going crazy on the web, and the reactions from Twitter have been rife.
Check out how social media's biggest sharing platform has reacted to Jon Jones' 2016 arrest:
[flowplayer id="343485″]
According to sources close to Jones, they are confident this will be resolved soon and it won't affect 4/23 — https://t.co/NqIpqbII22

— Ariel Helwani (@arielhelwani) March 29, 2016
Jon "Bones" Jones' team just released this official statement on today's arrest. https://t.co/ZGXmvN02nk

— Cris Cyborg (@criscyborg) March 29, 2016
From the Dept. of Justice report on them in 2014: "Albuquerque's long history of police abuse, cover-up and scandal" https://t.co/w6J60kaGTM

— Luke Thomas (@SBNLukeThomas) March 29, 2016
I wonder if this latest arrest put Jones Cormier in jeopardy?

— Riley Gangle (@509Kingofkings) March 29, 2016
Official statement from Zuffa HQ on Jon Jones' arrest: pic.twitter.com/A589I6Cos9

— caposa (@GrabakaHitman) March 29, 2016
Jon Jones be like pic.twitter.com/fVx00G77Nh

— Rory Kernaghan (@Rorylowkick) March 29, 2016

Continue
If you enjoyed this story, please share it on social media!