August 1st is right around the corner, and if you are a Stockton native, a hardcore MMA fan, or just flat-out a fan of the Diaz Brothers, then you know what that means.
Nick Diaz's 18-month suspension for a failed drug test at UFC 183 will be up on that day, and it's time for the MMA star to step back inside the cage and deliver some more 'Stockton Slaps'.
Initially, the Nevada State Athletic Commission (NSAC) suspended Diaz for five years and levied a hefty $165,000 fine for good measure. However, after appealing the suspension as well as a flurry of support from fellow fighters, media, and fans, the suspension was reduced to a mere 18 months with a smaller fine of $100,000.
With that said, let's look at some of the top candidates to welcome Diaz back to the Octagon upon his return.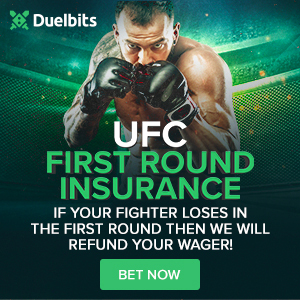 Don't be scared, homies……
5. Michael Bisping
After the biggest win of his 12-year MMA career when he defeated Anderson Silva in February, No. 4-ranked middleweight Michael Bisping took to Twitter to attack Nick Diaz.
Hey @nickdiaz209 see your talking shit. Don't be bitter cos I beat somebody you couldn't. Thought you were cooler than that. Obviously wrong

— michael (@bisping) February 29, 2016
Bisping (29-7) is riding a three-fight win streak and is looking for a big fight following his upset unanimous decision victory over Silva in London back in February.
Diaz was unable to defeat Silva, as he dropped a unanimous decision victory to 'The Spider' at UFC 183 in January of last year; however the decision was later changed to a no contest after Silva tested positive for a banned substance.
If Bisping wants the fight, and if Diaz wants to shut the trash-talking Englishman up, why not make it a reality?
4. Carlos Condit
While these two top fighters met back at UFC 143 with Diaz ultimately unsuccessful in a five-round war, you can be sure Diaz would love a chance to redeem his loss to Condit if given the opportunity to throw down with him once again.
Condit defeated Diaz via split decision at UFC 143 for the interim welterweight title, where the winner would go on to unify the belts against the then-reigning champion Georges St-Pierre.
Condit is coming off of arguably, one of the greatest 170-pound title fights in UFC history when he threw down with champion Robbie Lawler at UFC 195.
'The Natural Born Killer' has since contemplated retirement; however he has claimed he would consider stepping back into the Octagon for a big fight, and named a Diaz rematch as one that definitely intrigues him.
3. Anderson Silva
Before Diaz was suspended for his failed UFC 183 drug test, he and Anderson Silva (who also tested positive for multiple banned substances) put on a five-round battle that saw Silva taking home a unanimous decision.
But the match was later ruled a no contest due to the illegal substances detected in Silva's drug test.
Silva was originally set to face off against Uriah Hall at May 14's UFC 198 in Brazil, but a gall bladder injury forced Silva to pull out of the highly anticipated bout.
Now 'The Spider' is in need of a new opponent, and what better fight to make than a rematch against Diaz in order to legitimize his first victory before the decision got overturned?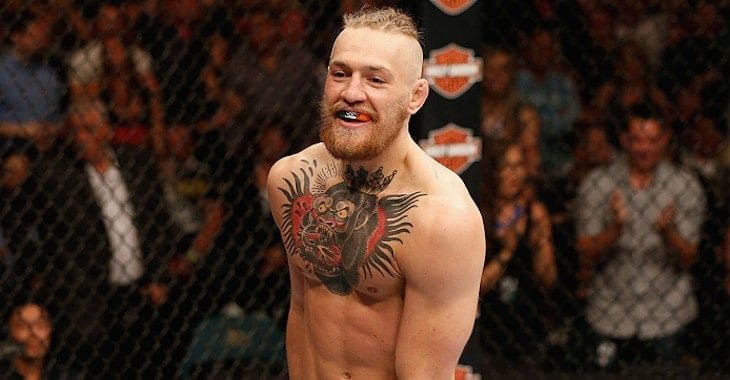 2. Conor McGregor
Before his little brother Nate thrashed the Irishman back at UFC 196, Conor McGregor claimed he would like to step into the Octagon with the oldest trash-talking Diaz brother.
After McGregor suffered his first UFC loss to Nate in March, McGregor now has a legitimate beef with the Diaz family. 'The Notorious' has reportedly been obsessed with a rematch with the younger Diaz, and wants it under the same conditions as their first bout that took place at welterweight.
If McGregor is able to get his wish and be successful in avenging his loss to Nate, you can be sure his big brother would love to get some vengeance and make big money in the process.
Nick could be heard yelling at the Irishman during the press conference prior to UFC 196 with McGregor telling Nick to 'relax' as his little brother was doing well on his own up on stage.
Between the two huge personalities of 'Notorious' and Nick Diaz, the promotion for the bout would be huge given the two stars' mic skills. So why not give it a go between two of the best trash talkers the UFC has ever seen?
1. Georges St-Pierre 
Nick Diaz vs. Georges St-Pierre was one of the most anticipated pay-per-view (PPV) events in MMA history, as Diaz verbally assaulted 'GSP' leading up to the UFC 158 showdown in 2013.
Diaz stepped into St-Pierre's backyard at the Bell Centre in Montreal, Quebec, Canada, and was unsuccessful in the bout, dropping a unanimous decision to the Canadian superstar.
St-Pierre (25-2) had won an amazing 12 fights in a row before stepping away from the sport after his controversial split decision title defense against Johnny Hendricks at UFC 167 later that year.
'GSP' has been rumored to be making his return to the Octagon for quite some time now; however, he wants to come back to a big money fight as he isn't too interested in reclaiming and/or the title.
The return of two of the biggest stars the sport has ever known, along with the fact that they are longtime rivals, would be huge for both men's bank accounts as well as MMA fans, providing them with a rematch that has been talked about substantially lately.
In the words of Nick Diaz himself, "Where you at Georges?"