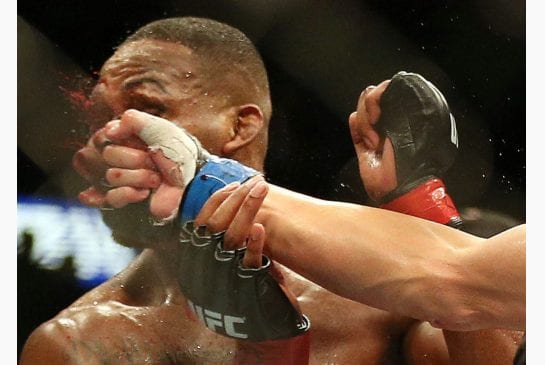 It's tough to remain photogenic when receiving a punch to the chops, and never has that been more apparent than in this modern era of mixed martial arts. In MMA, we get the added bonus of high speed cameras and well placed photographers to capture action packed bouts from all angles.
These very same paparazzi snap some of the funniest moments in the world of combat sports too. That's right, we're talking about punch faces. The grimace made when either throwing, at the point of receiving or immediately thereafter, or the resulting effect of a powerful punch.
In a mix of hilarity and some sort of morbid hobby, we've witnessed some of the best punch faces ever, and compiled a collection of them for you right here.
Check out the Top 10 MMA Punch Faces….

10. The Romantic Zombie
Clay Guida and Diego Sanchez work in perfect harmony during this photo of their classic 2009 slugfest.
Although covered in blood and trying to kill each other, there's a sort of romantic aura from this excellent example of a double punch face.

9. The Tobacco Chewer
Cris Cyborg Justino beat the snot out of Gina Carano when they fought in Strikeforce, defending her featherweight title with conviction.
Unfortunately for 'Crush', the biggest accomplishment for her in this gruelling fight was this all-time great punch face.
On to Anderson Silva….

8. The Lemon Sucker
Chris Weidman shocked the world at UFC 162, and he did it by knocking out the middleweight champion of the time Anderson Silva.
He also proved that even the greatest fighters suffer from cases of punch face, as highlighted by Anderson Silva's lemon sucking grimace above.

7. The Face Crusher
Jon Delos Reyes rearranges Dustin Kimura's features at UFC Fight Night 34, in one of the more gruesome face punch moments ever.
Quite amazingly, Kimura was able to bounce back from this brutal grimace, scoring a submission by armbar win.
Back to the old school…

6. The Wind Sock
Mauricio Shogun Rua shows us that punch face is not a new craze, as he demonstrates a prime example of the wind sock.
There were many classic moments during the first meeting between Shogun and his rival Antonio Rogerio Nogueira, but none came close to this one.
Nogueira actually rivals Shogun with this punch face: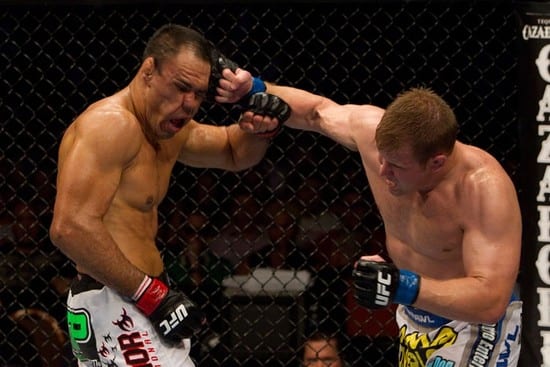 5. The Orangutan
Rashad Evans and Forrest Griffin duked it out for the UFC light-heavyweight title in 2008, and it was 'Suga' who was victorious at the end of the night.
Not only did he capture the belt from Griffin, he also forced one of the greatest upper body punch face of all-time.
Who doesn't like an impression of a monkey?

4. The Sleepy Horse
UFC 117 provided all the thrills and spills of a great UFC main event. Anderson Silva and Chael Sonnen put on a classic five round brawl, with 'The Spider' clinching victory in the dying moments.
Not before 'The American Gangster' made his mark though. Silva's second entry on the list, and he is getting fed a sugar cube in the form of Sonnen's fist.
Top 3 time…

3. The Chop Buster
Never before has describing a punch as 'busting chops' been more accurate than here.
Jon Jones and Alexander Gustafsson thrilled the world at UFC 165, and fans of punch faces were also given a top quality showing.
A strong gust of wind and he might have stayed that way.

2. The Count
The classic moment that Dan Henderson blasted Michael Bisping at UFC 100 will live on forever.
It's been rehashed time and time again, but the original punch face of 'The Count' is spectacular in all it's glory.

1. The Rashad
It occured to me whilst researching Rashad Evans punch face, that he is almost pictured in every fight with a new style.
Many have tried, but none can top Rashad in the punch face stakes. This classic came when getting smoked by Lyoto Machida for the light-heavyweight title.
The classic derp has paved the way for a million classic remixes, but let's take a look at some whole organic Rashad Evans punch faces on the next page…

Rashad Evans Tribute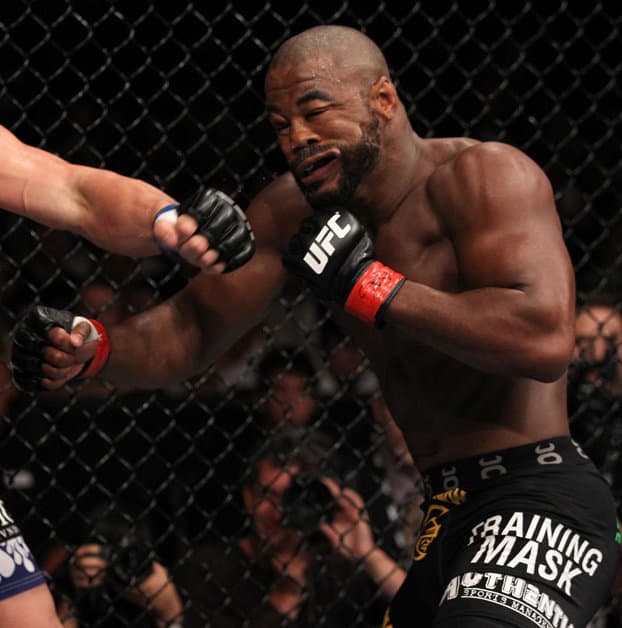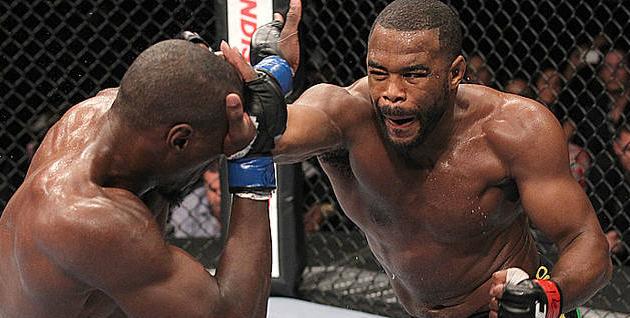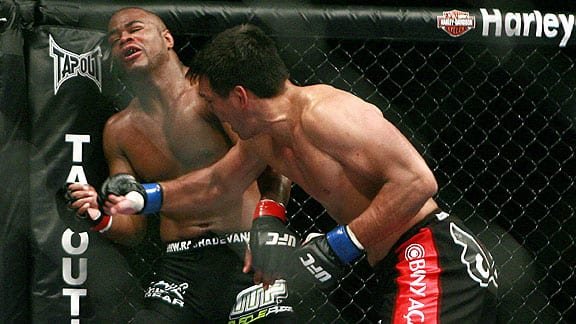 Finally, some more classics….
Pre punch face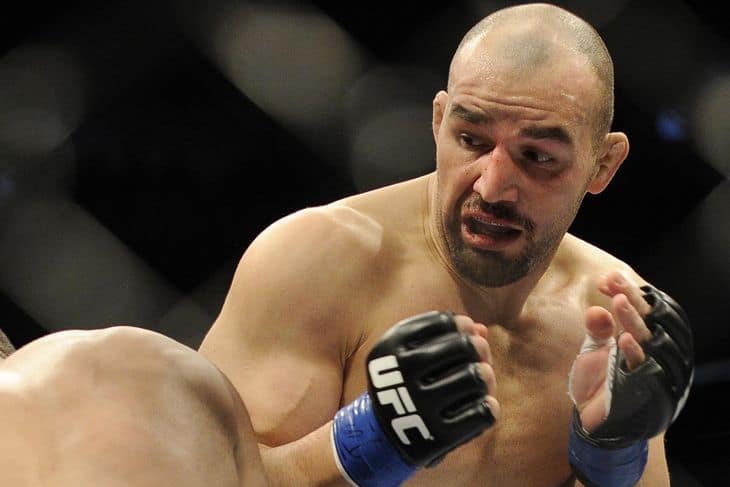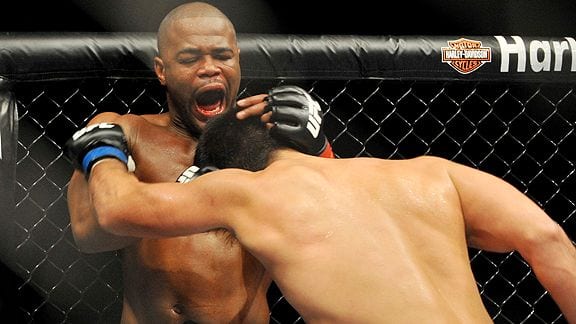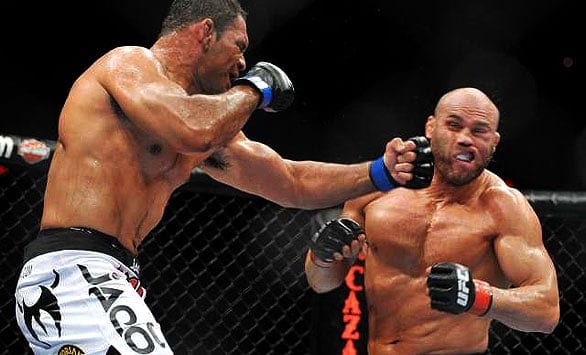 Boxing punch face