As a hugely successful year for the UFC draws to a close, it's time to reveal who the highest paid stars were in the Octagon in 2016.
In a year when the UFC was sold for a staggering $4.2 billion – the largest single franchise sale in sporting history – business has been booming for the promotion, with pay-per-view records being broken, several shows doing over one million buys and the state of New York finally being opened up as a lucrative new market.
The UFC's biggest stars have also been able to cash in, with the record for the largest basic salary for a single fight having been shattered on several occasions and all 10 fighters on this list having made at least a seven-figure sum, though the general feeling is that fighters are still being underpaid, leading to increased discussion of unionization in the final months of the year.
Truth be told, it's not possible to know exactly how much any fighter made in the past 12 months, as many avenues for fighters to boost their earnings are not publicly disclosed.
For instance, UFC champions are entitled to a cut of any pay-per-view event that they are part of, which could prove to be the lion's share of their earnings for a successful show, but since the promotion doesn't disclose it's PPV numbers, any attempt to put a figure on this would be purely speculation.
On top of that, fighters will generally have other undisclosed income from things like sponsorship and endorsement deals outside of the Octagon, media work, TV and movie opportunities, seminars, etc.
With that in mind, the focus on this article will be on what we can say for certain that fighters earned in 2016 via their disclosed income from the UFC. That includes their basic salary as well as any fight night bonuses they may have won and Reebok sponsorship money that they are entitled to on a per-fight basis.
So, without further ado, let's count down the top 10 best paid UFC stars in 2016.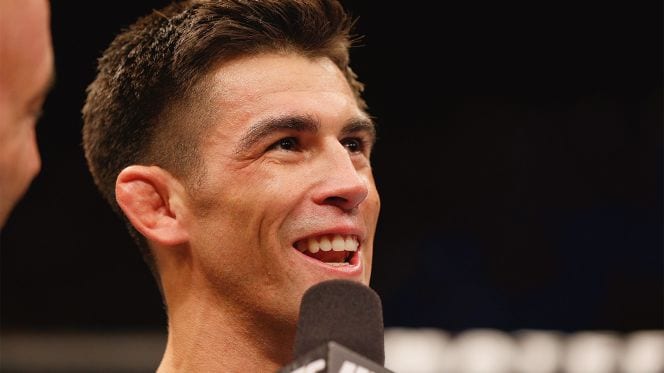 10. Dominick Cruz: $1,020,000
Having only fought once in the previous four years, Dominick Cruz finally put his injury woes behind him in 2016 and fought a total of three times.
His initial title-winning fight against TJ Dillashaw at UFC Fight Night 81 in January saw him take home a $110,000 basic salary, but that then jumped to $350,000, win or lose, for his next two fights a champion.
Cruz also took home two ,000 'Fight Of The Night' bonuses this year, and earned a further 0,000 in Reebok sponsorship money to just edge out his fellow FOX Sports 1 analyst Michael Bisping (0,000) as the 10th best paid star of the year.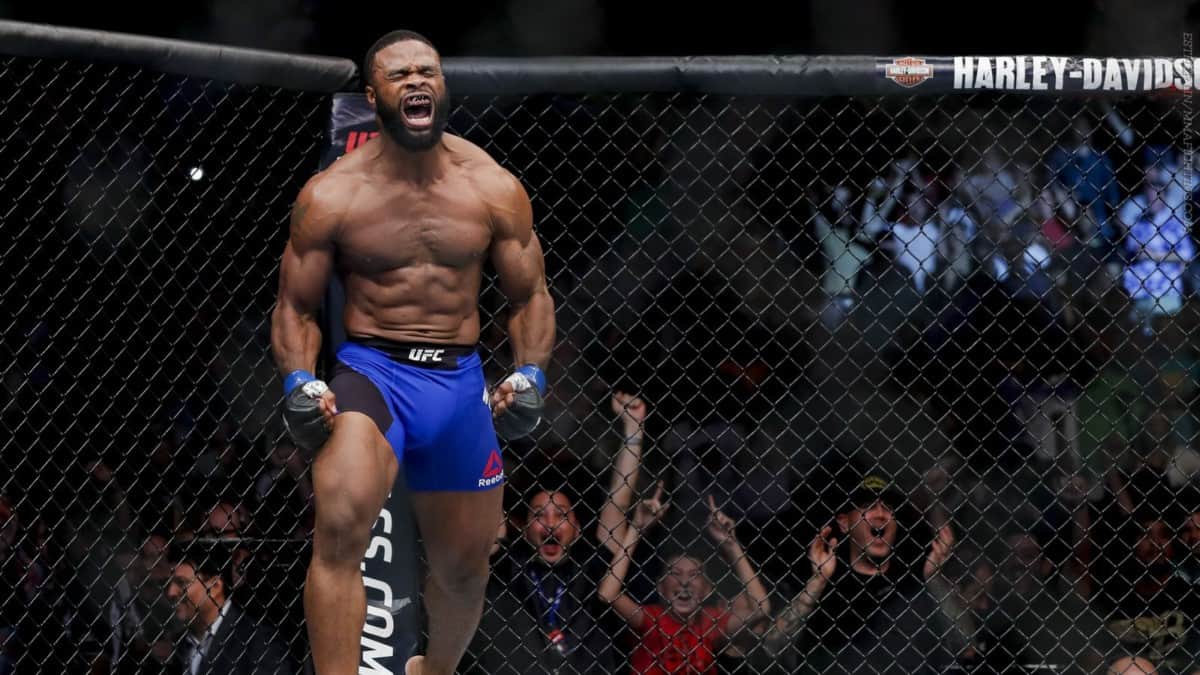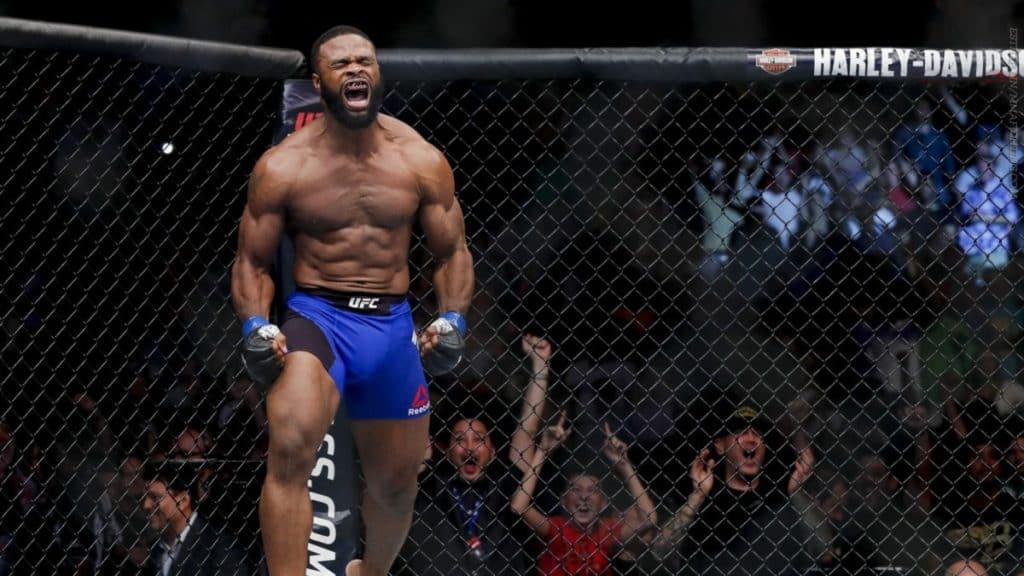 9. Tyron Woodley: $1,010,000
Tyron Woodley finally established himself as a major player in the UFC this year after defeating Robbie Lawler in surprisingly swift fashion at UFC 201 to become the promotion's new welterweight champion.
T-Wood earned a healthy $340,000 basic salary that night, but his title win has since led to him being bumped up to $500,000 per fight.
Add in his 'Fight Of The Night' and 'Performance Of The Night' bonuses along with his Reebok sponsorship money and that leaves Woodley stashing over a million dollars in his account from just two fights in this calendar year.
Of course, as champion Woodley is now also entitled to a slice of the PPV action, and he's doing his best to capitalize on that, calling out some of the biggest, most bankable stars like Conor McGregor, Georges St-Pierre, and Nick Diaz in the hopes of landing a truly huge payday next time out.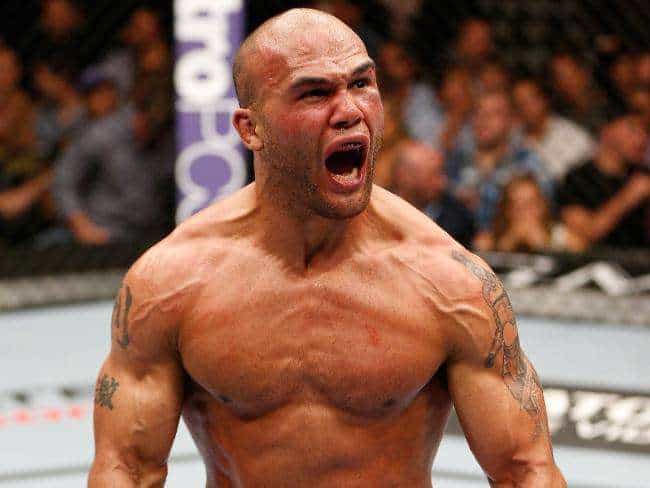 8. Robbie Lawler: $1,130,000
All good things must come to an end, and after leading a fairytale existence for the past few years, Robbie Lawler's time as welterweight champion finally came to an end in 2016.
Not before he emerged victorious in a thrilling 'Fight Of The Year' battle with Carlos Condit in January, however, followed by his loss to Tyron Woodley at UFC 201 in July.
As the 170-pound kingpin, Lawler was contracted to receive a $500,000 salary per fight, and along with a single 'Fight Of The Night' bonus and $40,000 per fight in Reebok earnings, he's $1,130,000 better of than he was at the start of the year, and is currently enjoying the fruits of his labor with a well-earned extended break from competing.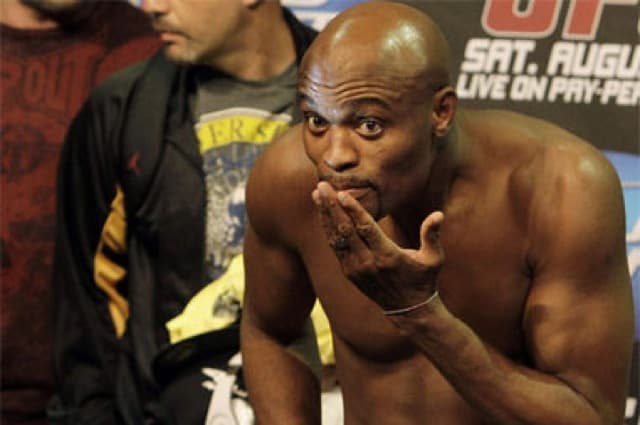 7. Anderson Silva: $1,285,000
2016 was a year to forget for aging UFC legend Anderson Silva, but he still emerged as the sixth highest paid fighter on the roster.
Silva had been the favorite to win his first fight of the year with Michael Bisping, but the Brit would produce a controversial upset win on the scorecards.
Despite that disappointment, Silva was still brave enough to accept a last minute non-title fight with Daniel Cormier at UFC 200 in July and again came out on the wrong end of the judge's decision.
Still, he'd still command $600,000 just to show up for each fight, and also won a 'Fight of The Night' award for his fight with Bisping.
Truth be told it's not really about the money any more for Silva, as at the age of 41 he's already a multimillionaire. But the desire to compete still burns brightly within him even at the tail end of his illustrious career.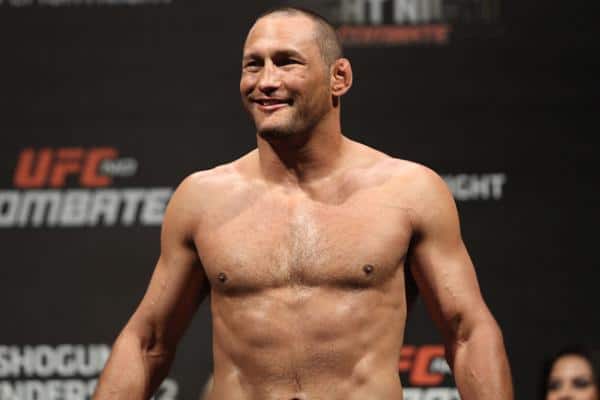 6. Dan Henderson: $1,540,000
A true legend of the sport, Dan Henderson finally hung up his gloves in 2016 at the ripe age of 46, but not before adding another large contribution to his career earnings total.
As one of the UFC's elder statesmen, Henderson commands one of the biggest basic salaries in the promotion, with his deal calling for $600,000 to show with a further $200,000 for a win.
'Hendo' had originally considered calling time on his career after another highlight-reel 'Performance Of The Night' knockout victory over Hector Lombard in June, but fans then lobbied for him to get one last title shot against his old rival Michael Bisping at UFC 204, and when the UFC agreed it proved to be too big of an opportunity to turn down.
Henderson fell just short of taking the belt from Bisping in a competitive five round battle, but his status as a 'Hall of Famer' was already assured and financially it was still a successful year, taking just north of $1.5 million in disclosed earnings.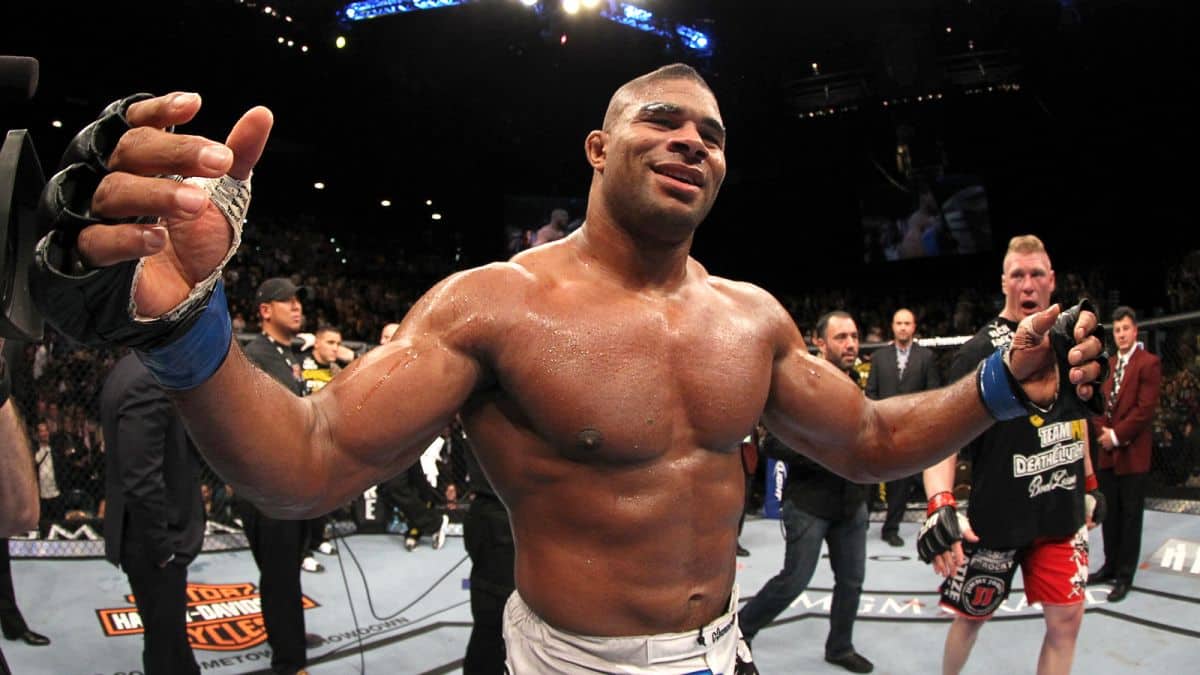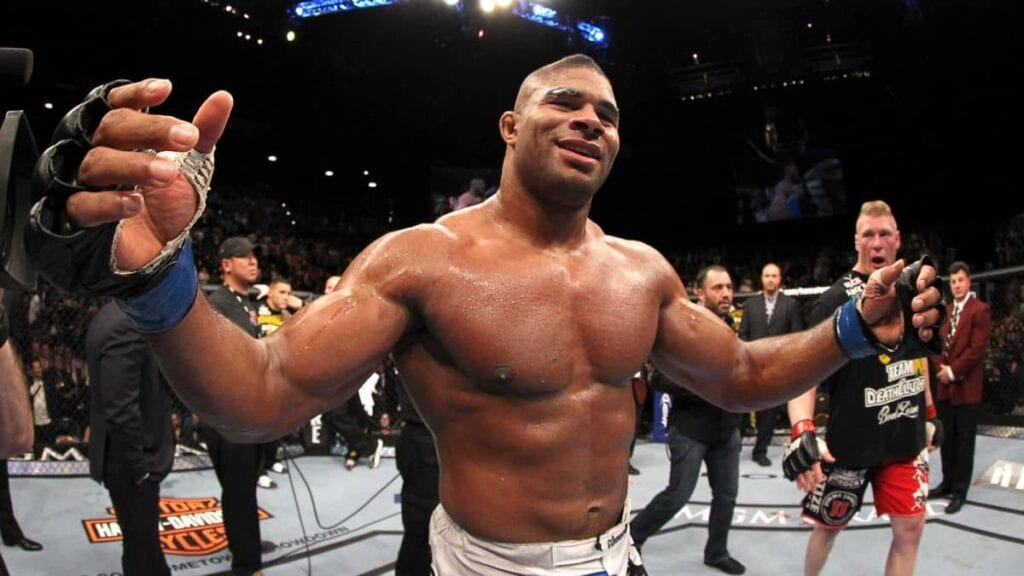 5. Alistair Overeem: $1,885,000
While he's undoubtedly one of the most recognizable faces in the UFC's heavyweight division, veteran star Alistair Overeem has never won the title and isn't a major pay-per-view draw, which make his earning power all the more impressive.
In fact, Overeem's basic salary eclipses all but a small handful of superstars, earning $800,000 per fight just to show, with the opportunity to boost them up to a cool million if he emerges victorious.
'The Reem' seized the full million for his 'Performance Of The Night' win over Andrei Arlovski in May.
That then led to a title shot against Stipe Miocic at UFC 203 in September, but his chance to finally seize UFC gold slipped through his fingers with a knockout loss.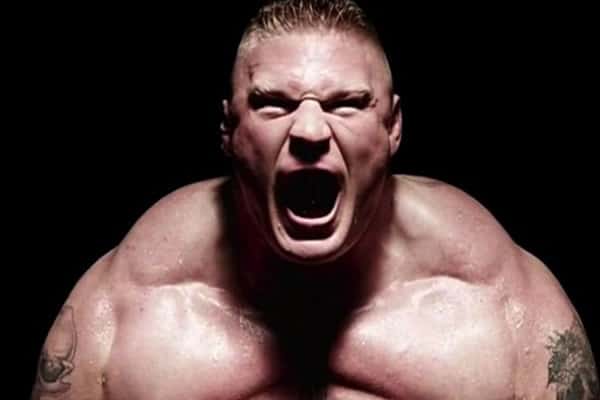 4. Brock Lesnar $2,505,000 million
The UFC pulled a particularly big rabbit out of their hat when they revealed that former heavyweight champion Brock Lesnar would be returning after a four year absence to fight Mark Hunt at the marquee UFC 200 event in July.
Lesnar had previously been an enormous pay-per-view star for the company, and since hanging up his gloves in 2011 had continued to be a key star for the WWE organization, so the UFC would have to break the bank to facilitate his long-awaited return to the Octagon.
As such, Lesnar was guaranteed a whopping $2.5 million, win or lose at the star-studded event in Las Vegas, and will likely also have banked a considerable amount more via a cut of the PPV revenue for a show that reportedly did just north of 1 million buys.
Lesnar would emerge victorious on the night by decision, though the result was later amended to a no contest ruling when it emerged that the star had failed a drug test, leading to a one-year suspension and $250,000 fine.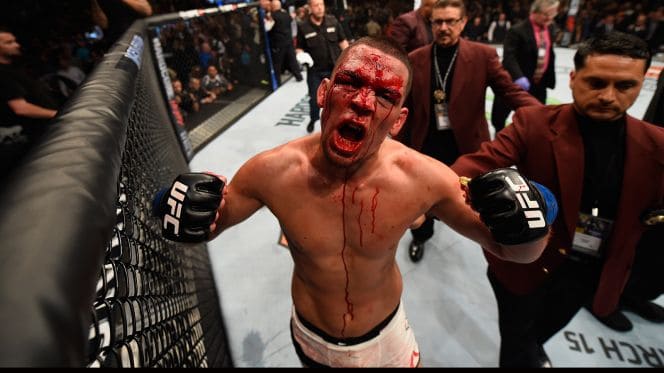 3. Nate Diaz: $2,690,000
After publicly voicing his dissatisfaction with his UFC earning power for several years, Nate Diaz suddenly found himself being catapulted into the upper echelon of fighter paydays in 2016 in a manner that no one saw coming.
It all began when the UFC approached Diaz to fight Conor McGregor on less than two weeks notice at UFC 196 in March after the Irish superstar's original fight with Rafael dos Anjos fell through.
Diaz agreed despite the fact he was partying on a boat in Mexico when the call came, and the UFC made it worth his while by paying him a flat $500,000 fee – a huge step up from the $40,000 he'd earned after winning his previous fight.
Diaz then shocked the world by submitting McGregor in the second round, sending his own star power skyrocketing and ensuring that he would be in a strong position to bargain for even greater riches ahead of the inevitable money-spinning rematch.
After the initial plan to host the second fight at UFC 200, the Stockton native even demanded the UFC come to him to talk terms and eventually secured a massive pay increase to $2 million, plus a cut of the PPV for the McGregor rematch at UFC 202.
He would lose the second encounter by majority decision, but fans are still now clamoring to see a trilogy fight between them, and with Diaz financially secure, he's holding out for a staggering $20 million payday.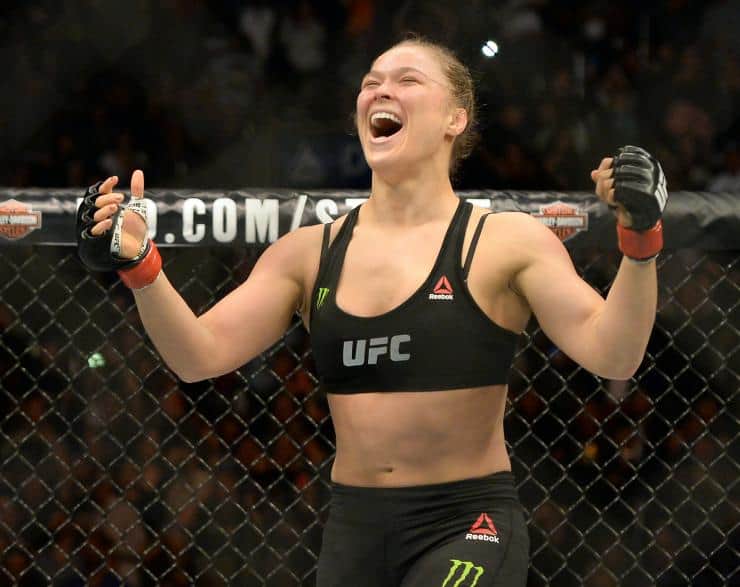 2. Ronda Rousey: $3,030,000
Despite the fact she only fought once in 2016, UFC superstar Ronda Rousey still lays claim to being the second best paid fighter in the sport this year by some distance.
Rousey's disclosed basic salary of $3,000,000 is the second highest in UFC history and is all the more impressive when you consider that for her previous fight against Holly Holm in November of 2015 she only earned $75,000 to show, despite the fact that she was the champion.
That being said, Rousey was also taking a cut of the PPV while she was the titleholder, and that will almost certainly be the case at UFC 207 too due to her being the second biggest draw (some would say she's the biggest even fighting once this year) in the sport behind the fighter who leads this year's list.
However, her drawing power my or may not take a serious hit after suffering a second brutal loss in a row at UFC 207 on Friday night, and it may well be that it will prove to be the last time she'll ever compete in the Octagon.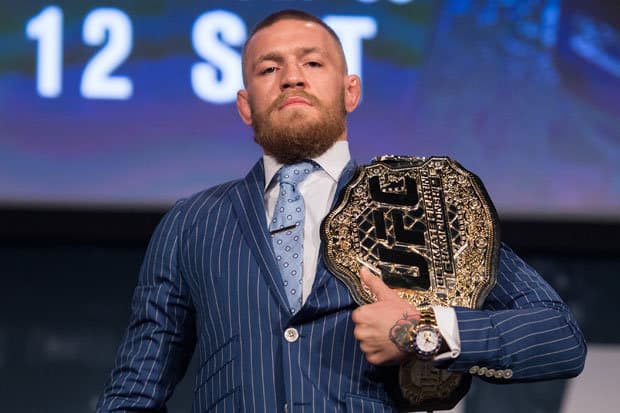 1. Conor McGregor: $7,770,000
(not including PPV revenue)
Conor McGregor has continued to redefine what it means to be a UFC superstar in 2016, establishing himself as a household name around the globe as he added a second title belt to his trophy cabinet, broke numerous records and became one of the highest paid athletes in all of sports.
McGregor became the first UFC fighter ever to bank a seven-figure sum for his basic salary at UFC 196 in March, taking home a cool $1 million for his short-notice fight with Nate Diaz.
Despite suffering his first loss in the UFC that night, McGregor could console himself with the fact that he would be getting a cut of the PPV revenue for a show that was recently pegged at 1,317,000 buys – down from the Irishman's original claim that it had surpassed UFC 100's buy rate of 1.6 million, but nonetheless still enough to add several million more dollars to his ever-expanding bank balance.
In June, McGregor was declared to be the 85th highest paid athlete in the world over the past 12 months by Forbes Magazine, but it wouldn't be long before his earning power would reach far greater heights.
A disagreement with the UFC over his promotional commitments led to an immediate rematch with Diaz falling through for the highly anticipated UFC 200 show in July, but after talks with both fighters the showdown did finally come to pass just a month later at UFC 202.
This event proved to be a perfect storm for McGregor as not only would he emerge victorious over Diaz by majority decision, but he'd also triple his basic salary with a $3 million payday, and break the UFC's all-time PPV record with 1,650,000 buys, ensuring a massive windfall from his share of the profits.
Continuing to ride high on that wave of momentum, McGregor would then go on to front the historic UFC 205 event at Madison Square Garden in New York City this past November, fighting Eddie Alvarez for the lightweight title.
McGregor fulfilled his dream of becoming the first UFC fighter to ever hold two titles simultaneously when he dismantled the champion in less than two rounds, and cashed in a $3.5 million cheque for his basic salary that night.
Pay-per-view numbers are still not concrete for the UFC 205 event, though it has been reported it did somewhere between 1.3 and 1.65 million buys.
In total, the UFC's highest-paid star by a country mile earned $7,770,000 in disclosed revenue for his three fights in 2016, though the largest chunk of his earnings will have come from his undisclosed slice of the PPVs, meaning that in total he'll have amassed tens of millions of dollars.
In fact, prior to UFC 205, 'The Notorious' boasted that he was on course to earn a staggering $40 million in 2016. He may not have reached that lofty goal, he may have, but one thing is certain – Conor McGregor was by far the highest-paid UFC fighter in 2016.