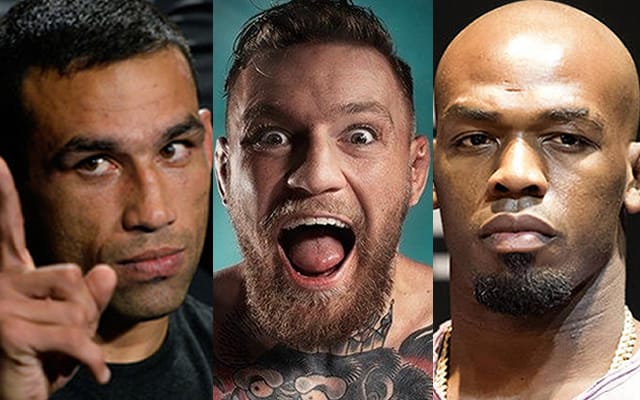 Now that 2018 has begun, there's just no other way to say it: 2017 was simply a strange year for the UFC.
With record-low pay-per-view numbers at points and outright messes in more than one division as titles became more devalued, it may not have been a banner year for the UFC, but the sport's leading promotion and its fighters still managed to produce plenty of major talking points over the course of the year.
In this article, we'll look back at 10 of the craziest moments in the UFC over the past 12 months, from the jaw-dropping action inside the Octagon through to wild antics outside of it, and the occasional curveball that no one saw coming.
Check out the 10 craziest moments from a year that was full of them.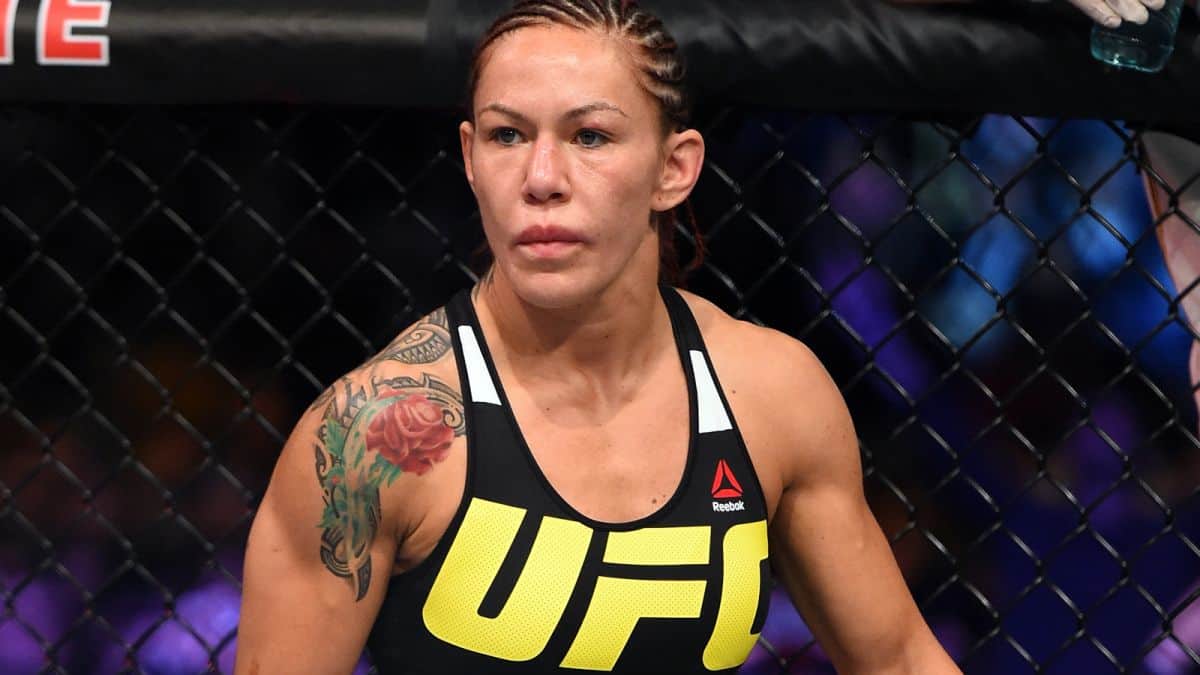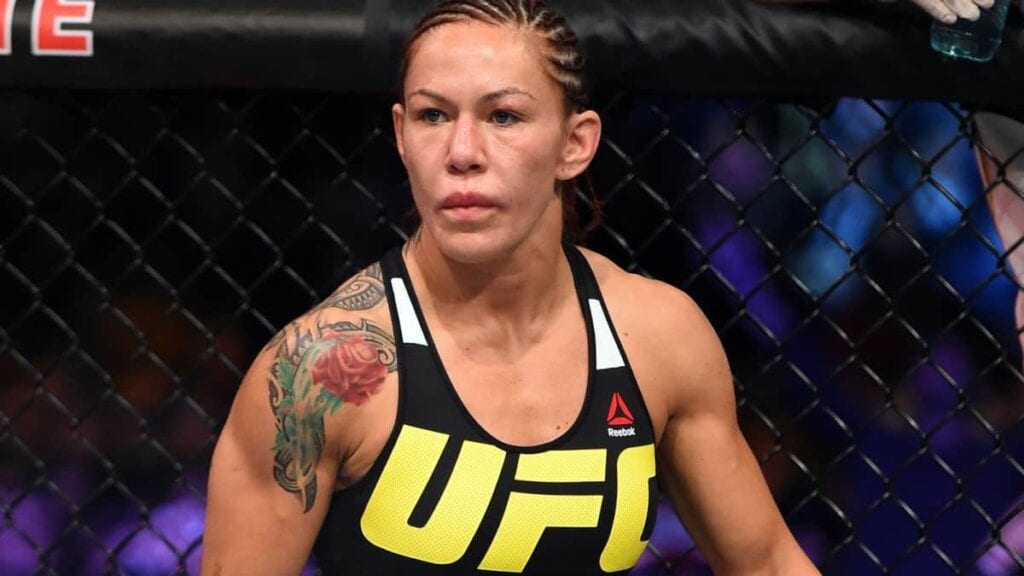 Cris 'Cyborg' Punches Angela Magana At UFC Athlete Retreat
The UFC Athlete Retreat in Las Vegas in May was supposed to be an opportunity for fighters to relax, have fun and network, but instead, it turned into a battleground between two bitter rivals.
For several months beforehand, strawweight fighter Angela Magana had been waging an unprovoked cyberbullying campaign against the featherweight star, making fun of her appearance in a series of unflattering memes and messages.
Angered by the insults, 'Cyborg' took it upon herself to confront her foe face-to-face at the retreat, but Magana remained defiant and made it clear she had no intention of apologizing, leading to the Brazilian star punching her in the face.
In the aftermath of the incident 'Cyborg' received support from fans and other UFC fighters for confronting her tormentor, but Magana ignored the backlash and reported the incident to the police, claimed to have been treated in hospital for a cut lip and 'cervical strain' and threatened to file a lawsuit against her rival.
'Cyborg' was later charged with misdemeanor battery by the Las Vegas Police Department.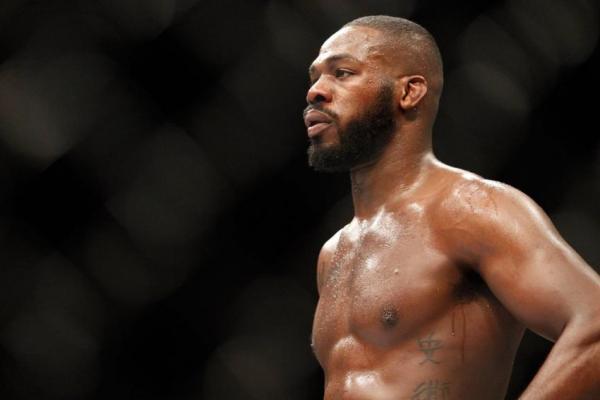 Jon Jones' Positive Steroid Test
At UFC 214 on July 29, legendary UFC light heavyweight champion Jon Jones appeared to have finally put his life back on track when he produced a stunning highlight reel KO of Daniel Cormier to reclaim his light-heavyweight title.
However, less than a month later it emerged that Jones had once away found away to become his own worst enemy as USADA announced that he had been found to have tested positive for Turinabol, an anabolic steroid, a day prior to the fight.
This wasn't a complete shock since Jones has had an uncanny knack of screwing up outside of the cage over the past few years, but it still beggared belief that despite being given yet another chance to turn over a new leaf and become a better person, that he'd once again let down himself, his coaches, his family, and his fans.
Stripped of his title yet again and facing the possibility of his lengthiest suspension yet, Jones has protested his innocence and is attempting to prove it ahead of an eventual hearing into the matter, but in the meantime, UFC president Dana White has all but washed his hands of the troubled star, branding him, "unfixable," and "the biggest waste of talent in sports.""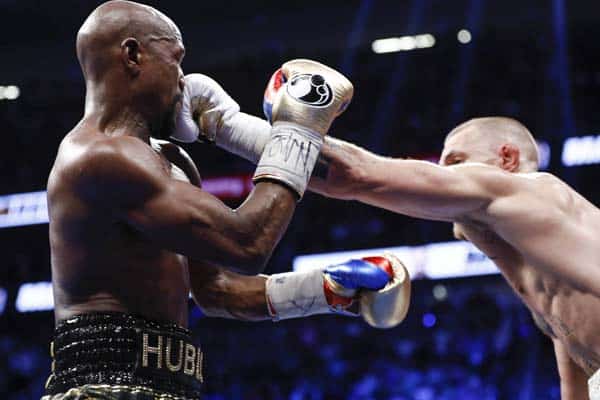 Floyd Mayweather vs. Conor McGregor
Everything about the Mayweather vs. McGregor boxing match was crazy, from the fact that the fight was booked in the first place through to the astronomical amount of money both men were set to make, their larger-than-life antics during the world tour press conferences, and of course, the actual bout itself.
The craziest part of all though might be that for the first three rounds of the contest, heavy underdog McGregor was actually getting the better of the action.
'The Notorious' had been branded a boxing novice pre-fight and experts like Oscar De La Hoya and Max Kellerman claimed he wouldn't even land a punch on Mayweather, but in the first round he proved them wrong by landing strikes and even snapping the defensive master's head back with a flush uppercut, while as the rounds progressed the Showtime broadcast team were left commending the quality of McGregor's jab while noting that 'Money' was struggling to find a home for his own punches.
Of course, given that Mayweather would go on to take control of the fight in the later rounds before finishing the exhausted McGregor by TKO in the 10th, the general consensus in hindsight is that the boxing legend had merely been toying with the MMA star.
There may be an element of truth to that, but McGregor gave a good enough account of himself in those early rounds that even in defeat he emerged with his reputation intact, with a number of boxing's great and good admitting that the UFC superstar had performed better than they'd expected against one of their all-time greats.
""What we saw was Conor McGregor's exceptional quality as a fighter on the one hand and Floyd Mayweather's age secondarily," Kellerman concluded afterward.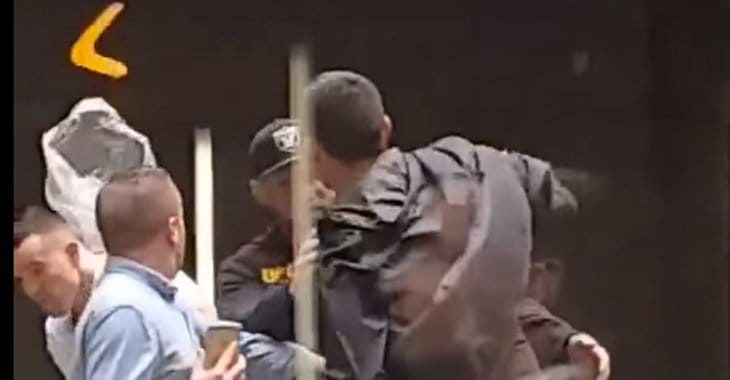 Fabricio Werdum Hits Colby Covington With A Boomerang
Werdum and Covington could easily have occupied several spots on this list due to their crazy antics in 2017, but it was a chance encounter between the two in November that eclipsed the rest.
The two fighters crossed paths at a hotel in Sydney, Australia just days prior to UFC Werdum's headlining fight at UFC Fight Night 121, and there was no love lost between them given that Covington had made disparaging remarks about former heavyweight champion's homeland of Brazil in the Octagon just a few weeks earlier.
A verbal altercation broke out and Werdum has claimed that Covington called him a 'filthy animal', at which point he slapped his phone out of his hand and was then kicked in the leg.
Whether that's true or not, Fellow UFC fighter Dan Hooker caught on camera what happened next as Werdum threw a boomerang he'd just purchased as a souvenir at Covington, hitting him in the face.
Covington would go on to press charges against Werdum, who was found guilty of common assault and had to pay a $600 fine.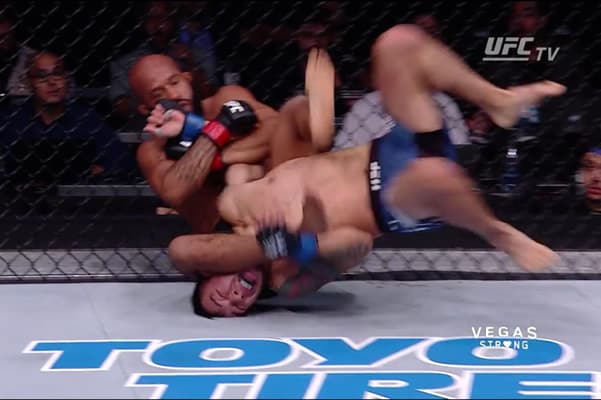 Demetrious Johnson Enters The Matrix To Submit Ray Borg
While longtime flyweight champion Demetrious Johnson is ranked as the UFC's top pound-for-pound fighter, one knock on the fighter is that he's not a draw, but anyone who witnessed him finish Ray Borg in a way that had never been seen before was left in no doubt this was must-see TV.
With the end of the five-round fight almost in sight, Johnson was cruising to victory as he clinched Borg's back and could easily have just run down the clock for a clear decision win.
Instead, 'Mighty Mouse' suddenly let out a primal roar, threw Borg into the air, grabbed his opponent's arm while he was still in mid-air and then locked in a fight-ending armbar submission as he came crashing back down to earth.
It was as unexpected and jaw-dropping a moment as you are ever likely to see in the Octagon and required multiple re-viewings to fully appreciate that Johnson had perfectly executed a complex sequence of events that seemed almost impossible in such a short space of time.
The unique move has since been given a whole range of nicknames, from fan-named ones such as the 'Slambar' and 'Mousetrap,' while Johnson himself declared it to be 'The Mighty Whiz-Bar.'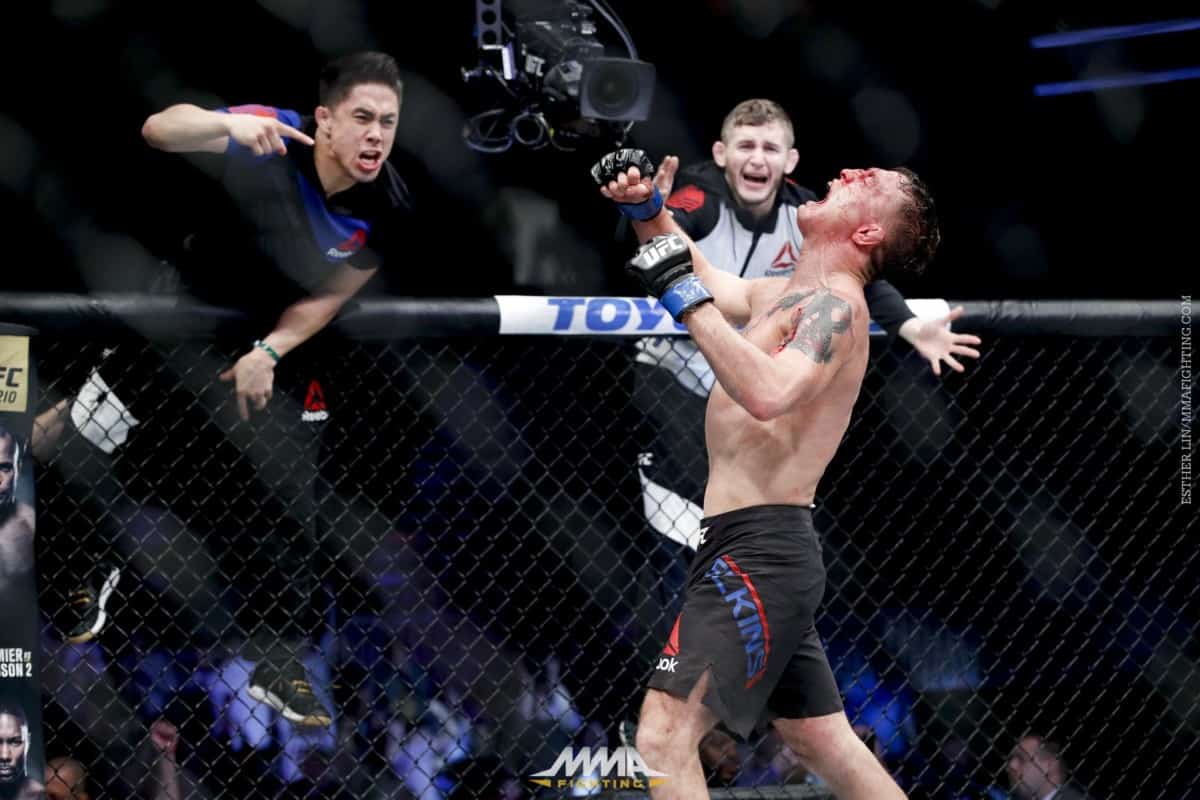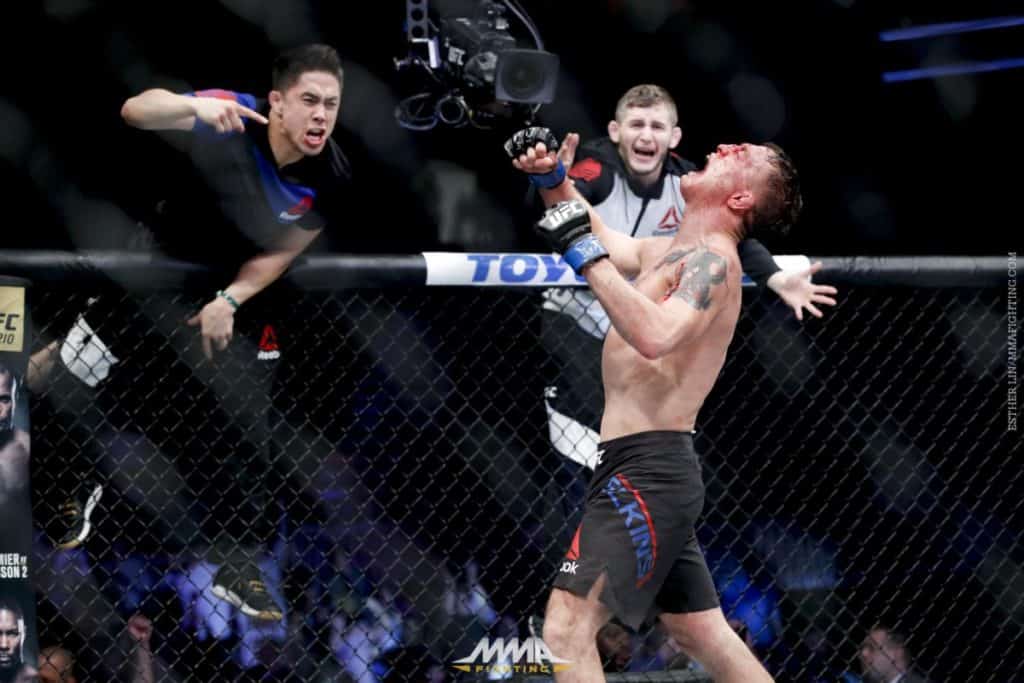 Darren Elkins' Comeback Against Mirsad Bektic
Back in March on the prelims of UFC 209, Darren 'The Damage' Elkins produced one of the best comebacks of all-time against hyped up-and-coming featherweight Mirsad Bektic.
Elkins had to display a ludicrous degree of toughness during the fight as the highly touted and overwhelming favorite Bektic repeatedly took him down and mashed his face into a meat patty with vicious ground and pound.
By the end of the first Elkins was already soaked in blood from a nasty cut, and it only got worse for him as Bektic continued to dominate him in the rounds that followed.
The battered and bloody Elkins refused to give in though, and midway through the final round, his persistence paid off when he found a way back to his feet immediately made the –700 favorite pay, clocking him with a couple of right hands and then a vicious kick to the face that violently KO'd Bektic, sending him collapsing headfirst into a heap onto the canvas.
Conor McGregor Storms Cage During Bellator 187 Fight
UFC superstar Conor McGregor may only have fought once in 2017, but he still had a habit of making headlines anyway – and more often than not, it was for all the wrong reasons.
Such was the case in November when McGregor showed up to support his teammate Charlie Ward at Bellator 187 in Dublin, Ireland and proceeded to jump into the cage to celebrate with him after he knocked out his opponent late in the first round.
McGregor wasn't authorized to be in the cage and referee Marc Goddard hadn't even officially called off the fight yet, so he ordered the Irishman to leave, but 'The Notorious' reacted furiously, shoving the official and shouting at him as he went to check on the downed fighter.
McGregor was eventually corralled back out of the cage, but in defiance, he simply ran around to the other end and jumped back up onto the fence to continue celebrating with Ward.
A Bellator official tried to get McGregor down and the fighter again reacted angrily, lashing out and actually slapping him in the face.
McGregor later issued a public apology for his actions that night, while Dana White claimed that the incident had led to the star being pulled from a potential fight at Decemebr 30's UFC 219.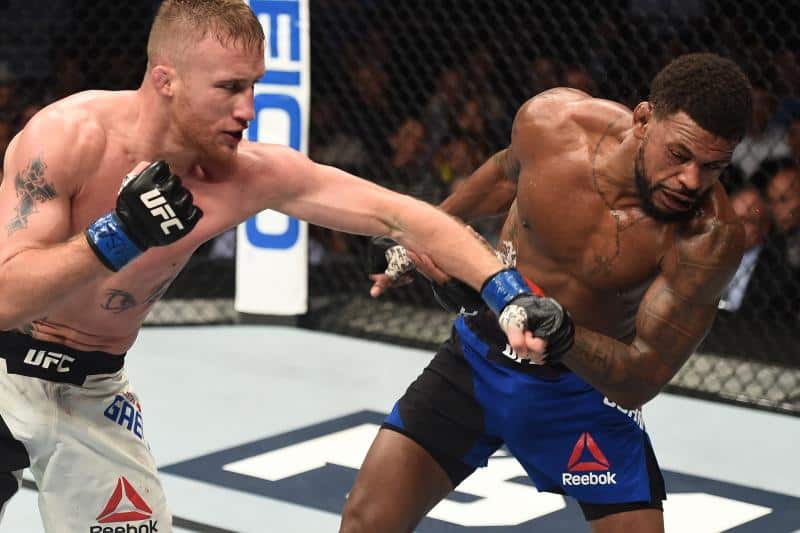 Justin Gaethje vs. Michael Johnson
The TUF 25 Finale headliner between Justin Gaethje vs. Michael Johnson in July proved to be an insanely action-packed slugfest that lasted for nearly two full rounds.
Gaethje had forged a reputation as one of the sports most recklessly entertaining, offensive-minded fighters during his time as the lightweight champion at WSOF, and was eager to showcase that in his UFC debut, but Johnson was ready to meet fire with fire.
That led to both fighters getting rocked in the first five minutes, with Johnson being staggered twice and Gaethje almost being finished in the final 30 seconds after being sent reeling by a big uppercut and a follow-up barrage of strikes.
Seemingly unfazed by this, Gaethje again threw caution to the wind in search of a finish in the second round, and despite eating more big shots, he began to break down his opponent with his relentless offensive pressure.
Johnson winced as his face turned into a bloody mess, before being rocked with uppercuts against the cage, and then finally succumbing to a knee to the face that would hand Gaethje a thrilling TKO victory in a bout that would go on to become many fight pundits' pick for 'Fight Of The Year'.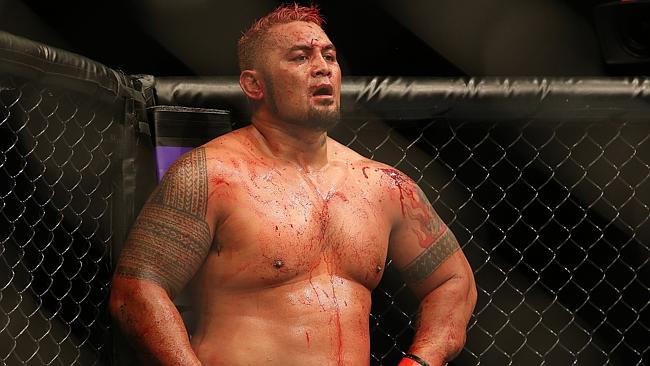 Mark Hunt's Lawsuit Against The UFC
In early January of 2017, longtime heavyweight Mark Hunt set the cat amongst the pigeons when he dared to file a civil lawsuit against the UFC while he was still under contract.
The heavyweight's legal team pulled no punches, seeking both compensatory and punitive damages in a suit that accused the promotion of racketeering, conspiracy, and fraud in relation to his fight with Brock Lesnar at UFC 200 in 2016.
Among the numerous claims was an allegation that the promotion had "been complicit in doping proliferation" and turned a blind eye to Lesnar's use of banned substances due to, "various and rampant purported use exemptions, drug testing exemptions and by failure to enforce its own policies."
The legal battle is set to continue in the coming year, while the 43-year-old Hunt also recently threatened to sue the UFC over their decision to temporarily place him on suspension after he claimed in a magazine article that he had some of the symptoms of brain damage.
Hunt has since been given the 'all-clear' by doctors and will continue competing for the promotion in 2018, despite continuing to fight them in court at the same time.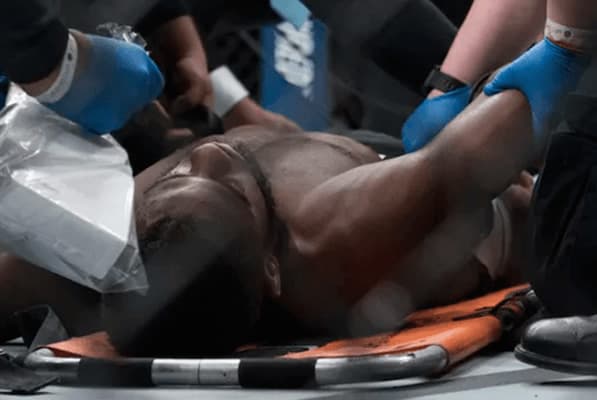 Aljamain Sterling Brutally Knocked Out By Marlon Moraes
Earlier this month fans witnessed one of the most alarming moments of the year when Marlon Moraes knocked out Aljamain Sterling with a knee to the jaw as he came swooping in for a takedown attempt just 67 seconds into the fight.
It was a brutal finish and Sterling was out before he hit the canvas and then lay splayed out on the canvas as stiff as a board.
Concern grew as the minutes passed by, with color commentator Paul Felder noting that "Aljamain is still out. I hope he's ok. Thoughts going out to him right now."
The cameras kept Sterling out of view and the event moved on, so fans didn't know until some time afterward that he had been stretchered out of the Octagon and taken to the hospital.
Thankfully Sterling was later able to confirm that he was ok, but after getting a chance to watch the fight back, 'The Funk Master' publicly criticized the UFC for not keeping those watching in the loop about his well-being after the bout.