Tony Ferguson pulls a knife during UFC 291 media event: 'It's blades and shades, I don't f*ck around'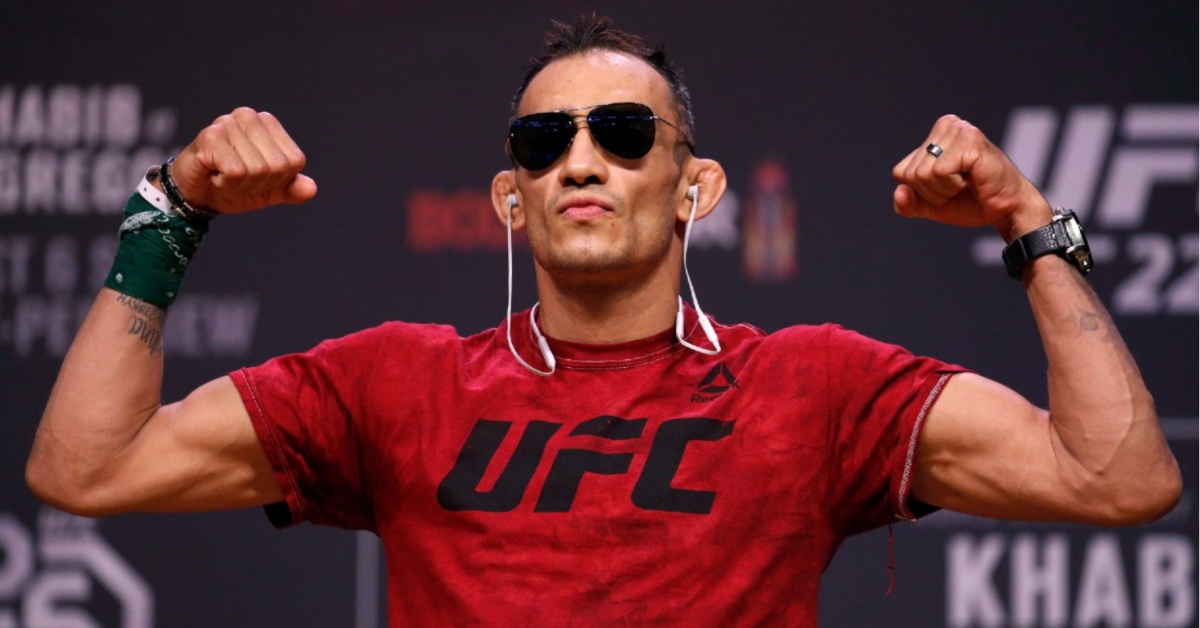 Tony Ferguson is ready to take down a bear if it means protecting his family whilst out in the wild.
That's the mentality 'El Cucuy' will attempt to bring with him when he makes his long-awaited return to the Octagon this Saturday night. Ferguson, a former interim lightweight world champion, will look to climb back into the win column after coming up short in his last five outings. Tony Ferguson will meet lightweight standout Bobby Green as part of the stacked UFC 291 main card in Salt Lake City.
Before stepping back into the cage, Tony Ferguson spoke to members of the media during the UFC 291 media day on Wednesday. During his time, 'El Cucuy' spoke about his training and specifically noted an incident where he found himself tracking a bear. When prompted for more information, Ferguson revealed that he began tracking the animal while on a camping trip with his family.
"It's blades and shades. I don't f*ck around," Ferguson said while brandishing a knife from his pocket. "I have to protect my camp. So when I'm out there, and my family was out there too, they walked. I had my wife and my kid when we were tracking and I had two different places.
"One at the south part of the hill and I had one at the north part. So I had two points of access. So when we were out there and I saw the cans going out there, it used to be funny. We used to say, 'Hey you know what? If you guys have a chance and see a bear, run down the hill as fast as you can.' Well, it turned into reality when my guy over here rolled in. And when he rolled in was the same time that I saw the bear, and we scouted him."
Tony Ferguson Used the Opportunity to Get Back to a 'Rocky' Style of Training Ahead of Octagon Return
Tony Ferguson detailed his adventure scouting the bear, revealing that they had tracked it back to its water and food source, though 'El Cucuy' made it clear that they had no intentions of hurting the animal. It was all about testing himself out in the wilderness with very few resources.
"I need to have that. I needed that 'Rocky' style, where I needed to f*ckin' get that grunge again," Ferguson said. "And with the bear, it wasn't like I wanted to go and hurt him, but I wanted to scout him. I wanted to see how good I was and I'm pretty f*cking good. Found his water table. Found his food supply. Found where his route was. Found where everything was, and boom. There it goes. And on our way out, he gave us a little salute."
Tony Ferguson is 15-6 inside the Octagon with all, but one of those losses coming in the last three years. Prior to that, 'El Cucuy' was on a 12-fight win streak that spanned eight years. Ferguson's last appearance inside the Octagon came at UFC 279 last September where he suffered a fourth-round submission defeat against fellow fan favorite Nate Diaz.