Nate Diaz names toughest ever opponent: 'This f*cking guy is crazy'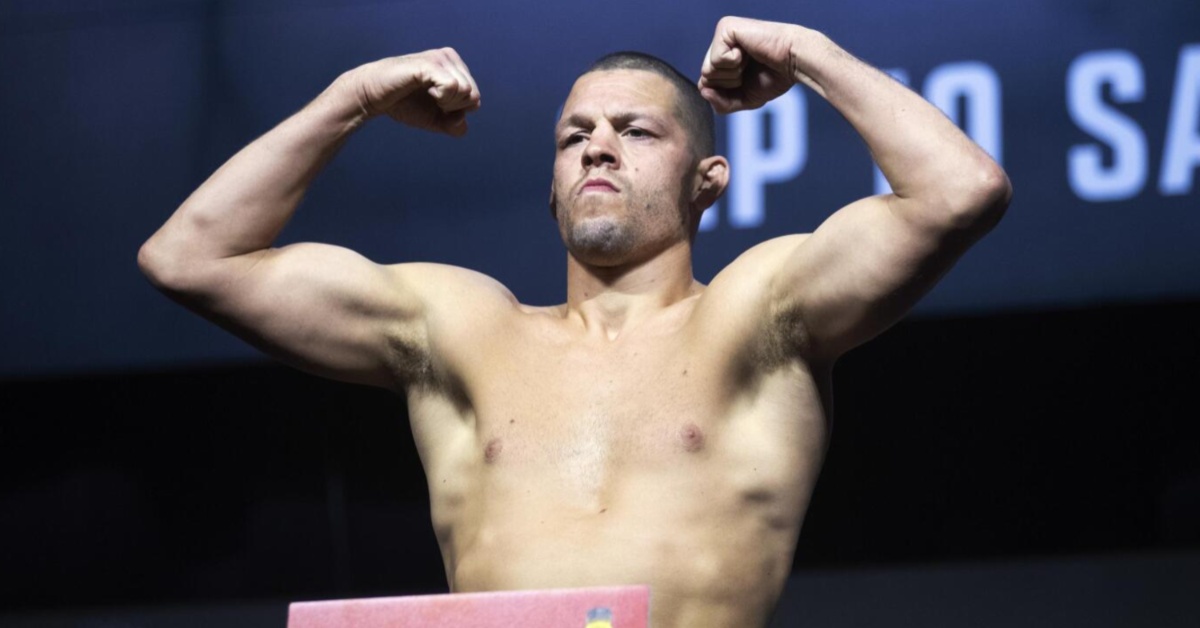 Nate Diaz has fought a who's who of lightweight talent inside the Octagon, but the man that tested him the most may surprise you.
The Stockton Samurai has been a fan favorite ever since his days as a young up-and-comer on the fifth season of the UFC's long-running reality series, The Ultimate Fighter. He would go on to win the tournament, earning a contract with the promotion and beginning what would become a 15-year journey of fighting some of the biggest names in the sport.
During an appearance on Bradley Martyn's Raw Talk, Nate Diaz was asked who he labels as his toughest opponent. Some expected to hear him call out names like Rory MacDonald, Benson Henderson, Anthony Pettis, Leon Edwards, or Conor McGregor. Instead, Diaz called out a name that fight fans have not heard in some time.
"There's a guy I fought named Josh Neer," Diaz revealed. "He's my boy now. We're homies, but Josh Neer fought my brother (Nick Diaz). My brother's the dopest fighter you ever met in your whole life. Better than anyone and I seen Nick do the craziest stuff in my whole life. He fought Josh Neer and Nick was murking everybody. Like, whooping a** all over, and Josh Neer popped up like, 'What's up?' And they fought. This fool fought him for three rounds hard and Nick's doing his thing, hitting him a lot.
"I was like, this f*ckin' guy is crazy. Nick ended up finishing him in the third round though. Most of the people Nick finished were in the first round, maybe the second round, and then he fought Josh Neer. And I was like, this dude's crazy.
"Anyway, time went by and [Neer] went down to 155 where I was fighting at, and I asked for a better opponent. That's when I first got to the UFC. I was beating people and I was like, yo, I need some contenders. I need some top guys because I ain't trying to play around in here. And so they gave me Josh Neer who was one of the top five guys right when I started to fight top people. And it was my hardest fight."
Nate Diaz Looks Back on His 2008 Instant Classic with Josh Neer
Josh Neer and Nate Diaz stepped inside the Octagon at UFC Fight Night 15 in 2008. At the time, Diaz was riding a four-fight win streak, including his win over Manny Gamburyan at The Ultimate Fighter 5 finale. Neer walked into the bout as a winner in seven of his last eight contests, though only one of those victories came under the UFC banner.
"I watched him fight hundreds of times, and I'm like, f*ck, this dude's not playing or anything," Diaz said. "Angry white dude just sits there, don't say nothing. He just sits there hella mad and fights people, just like Nick."
He continued, "Nick already beat him once so he wants to whoop my a**. Most people were just like, 'Yeah, whatever. I'm just here to do my thing. Good luck.' This guy was p*ssed. We ended up fighting and I watched his fights so much. I trained so perfect for him that everything… He'd throw punches, I slipped right under it, grabbed him, but he countered everything. If you watch that fight with me and Josh Neer, it was 100 miles an hour. It's a good fight."
Nate Diaz walked away with his hand raised, scoring a split decision over Josh Neer that night. Diaz would go 8-8 following the fight against Neer before scoring a truly star-making submission victory over Conor McGregor at UFC 196.