Tom Aspinall Calls for the UFC to strip Jon Jones of Heavyweight title: 'I should be the real champion'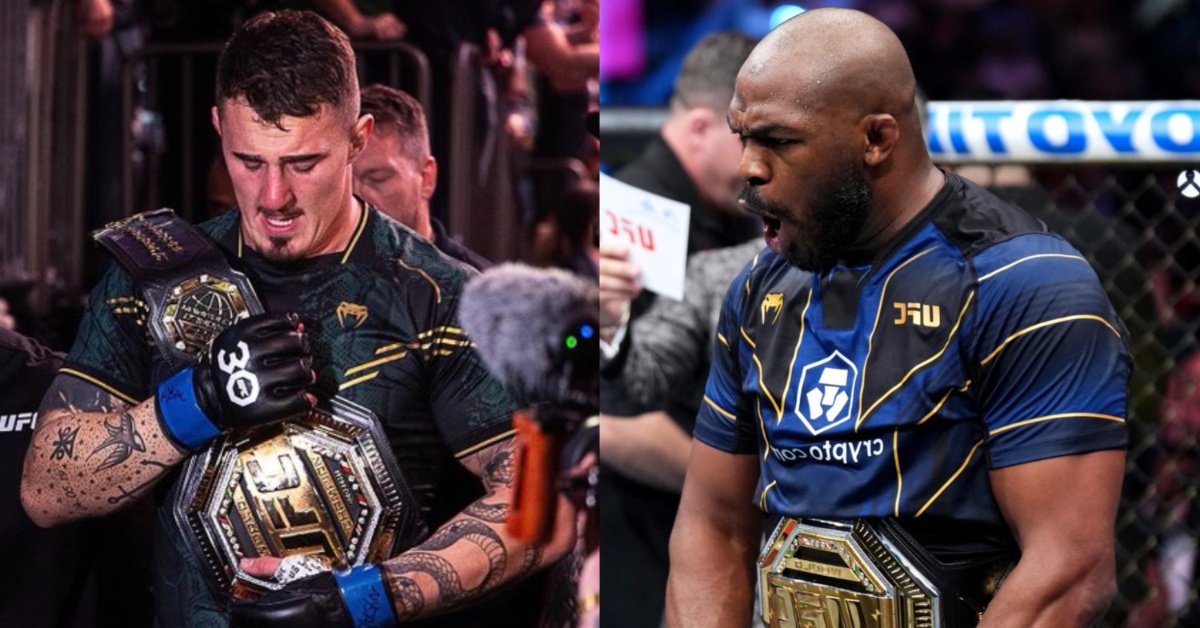 Tom Aspinall believes Jon Jones should be stripped of his title as the undisputed UFC heavyweight champion.
Stepping into the co-main event at UFC 295, Aspinall scored a vicious 69-second knockout against Sergei Pavlovich to capture claim the interim heavyweight title. The bout was slapped together on two weeks' notice after Jones was forced to withdraw from his originally scheduled clash with Stipe Miocic after suffering a pectoral injury whilst training.
Given the nature of Jones' injury and the amount of time he is expected to be shelved, Aspinall believes the UFC should have stripped 'Bones' of the belt, just as they have done with other champions who had been sidelined for an extended period.
"I think Jon Jones should be stripped from the title to be honest, because everyone else does when they get injured like that," Aspinall told Michael Bisping on the former middleweight champ's YouTube channel. "I don't see why he's still got it. I don't understand that. I think I should be the real champion right now.
"It's hard to say without sounding rude, but who's asked about Jon Jones and Stipe anymore? Why do we get this legacy fight, and they get to live by their own rules? What's a legacy fight, a retirement fight for a title? I want to fight Stipe and then I want to fight Jon Jones. … I think all this other stuff is rubbish. Stop protecting him now. Stop protecting your boy Jon Jones at the top. If he's injured, get out of the way and I'll fight Stipe" (h/t Yahoo! Sports).
Tom Aspinall Doesn't Hear Anyone Clamoring for Jones vs. Miocic
Traditionally, a title unification bout between the two titleholders would be a top priority, but that is not a privilege Aspinall will be afforded. Instead, UFC CEO Dana White plans on rescheduling Jones vs. Miocic for later this year with the winner moving on to face Aspinall.
"That fight is completely dead in the water now," Aspinall said. "You have a new champion at the weight, which is me. You got Stipe, who by the time Jon Jones comes back will have fought once in four years, and he's 42 years old, and he's got one fight where he got knocked out, and now he's going to fight Jones, who's coming off a big injury and again had one fight in three years.
"Again, who's going to be bothered by that fight in a years time? Let's move on. I'm the champion now. I'll fight Stipe, he's available. Me and Stipe will fight, and then when I beat Stipe, I'll fight Jon Jones."