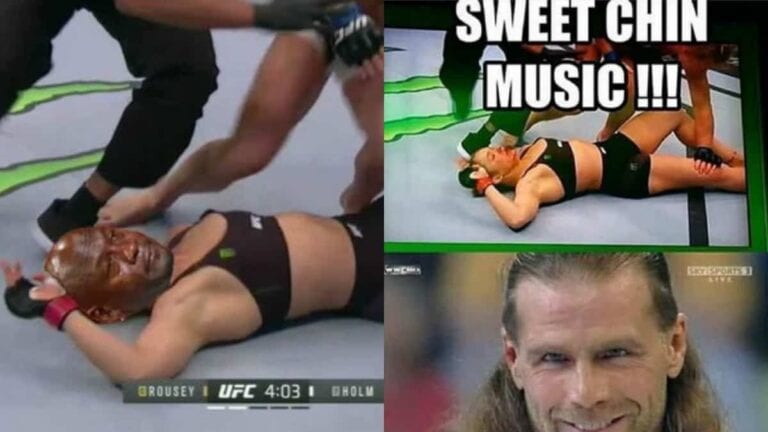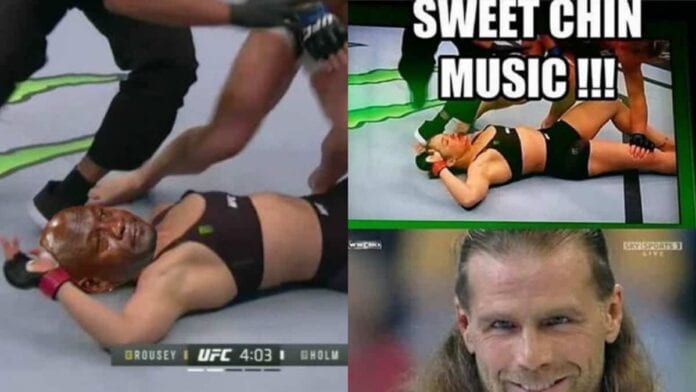 With the reality of Ronda Rousey's shocking KO loss just setting in, take a look at the UFC 193 memes that are sweeping the internet….
Few expected Holly Holm to beat Ronda Rousey, let's be honest, but we've learned from Anderson Silva vs. Chris Weidman and many others that odds mean very little in the UFC octagon. Holm entered the UFC 193 main event to challenge 'Rowdy' for her long held bantamweight strap as a huge underdog, but put the Judo specialist to sleep in round two with a perfect head kick.
But it wasn't just a lucky strike or out of the blue, 'The Preacher's Daughter' dominated Rousey, who was being labelled by the UFC as the most dominant athlete on the planet. Not any more it would seem, but the reaction to this historic changing of the guard has been insane. Perhaps Ronda Rousey's attitude had turned more fans against her than we'd first realized.
A stream of hilarious memes have been taking the we by storm, featuring Rousey's crushing KO loss as the main theme. Yes, they \re pretty funny, but there's also a sense of guilt that takes over when laughing at the severe misfortune and head trauma of another human being.
Her stint on The Ultimate Fighter and general demeanour towards pretty much everyone has seen the former champion eat a large slice of humble pie, and maybe that's exactly what was needed. Check out the funniest Ronda Rousey memes after her shocking KO loss to Holly Holm:
More hilarious KO memes on page 2, but they get worse too…..
Welcome to the Mt. Rushmore of internet memes, Ronda Rousey #UFC193 pic.twitter.com/bhs6pIjdeE

— Rob Perez (@World_Wide_Wob) November 15, 2015
Still not done yet? You sick bastards, more on page 3….