Colby Covington again slams Marc Goddard in grudge held after UFC 245: 'The coward ref, who's anti-Brexit'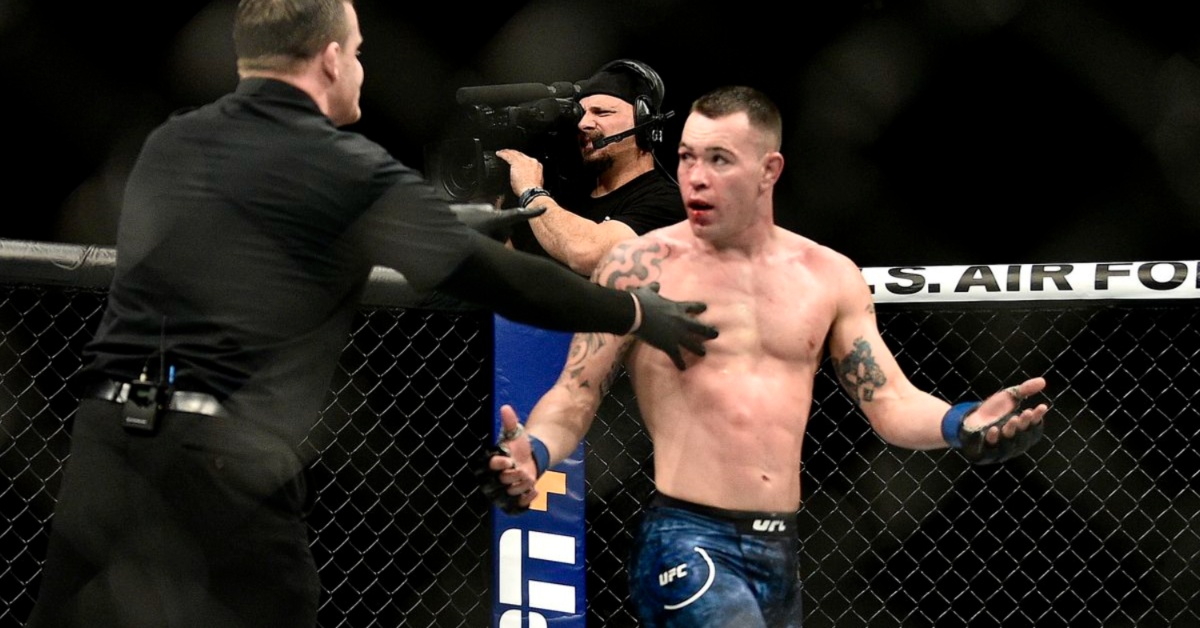 Former UFC interim welterweight champion, Colby Covington, is still not over Marc Goddard's referring performance in his first fight against Kamaru Usman.
In December of 2019, Usman and Covington went to war in the main event of UFC 245, creating an instant classic. After what was a highly contested battle, Usman would stop 'Chaos' in the firth round of the fight after dropping him.
Covington has always disputed this stoppage, as well as other calls including Usman appearing to fake being struck by a low blow.
Colby Covington claims he was 'cheated'
Continuing on with his usual shtick, Covington slammed Goddard for his refereeing performance, as well at his political views. The 35-year-old even claims that he was 'cheated out of a win, and the undisputed welterweight title.
"I think that's probably the fight that I want the most, because I know I was cheated out of those fights," Colby Covington said. "The first fight, I kick [Usman] in the liver…He calls the nut shot. He takes a five-minute break, he gets a five-minute break to recover. I'm freaking out, losing my energy, not even concentrating on the fight, 'cause I thought I won the fight." (h/t MMA News)
"He was ready to shut down, the coward ref – who's anti-Brexit, Marc Goddard," Covington continued. "Guy hates America, hates frickin' everything I stand for, for conservative values. So of course the guy's gonna rig it and call the bad, fake fouls against me. The guy's poking me in the eyes, and the fight just keeps going. I was cheated out of the first fight."
Covington is set to take on Leon Edwards for his 170lb title, rumoured to be taking place on the UFC 295 card in November.
Do you agree with Colby Covington's comments about Marc Goddard's performance?