Video – Themba Gorimbo gets a surprise visit from The Rock in heartwarming moment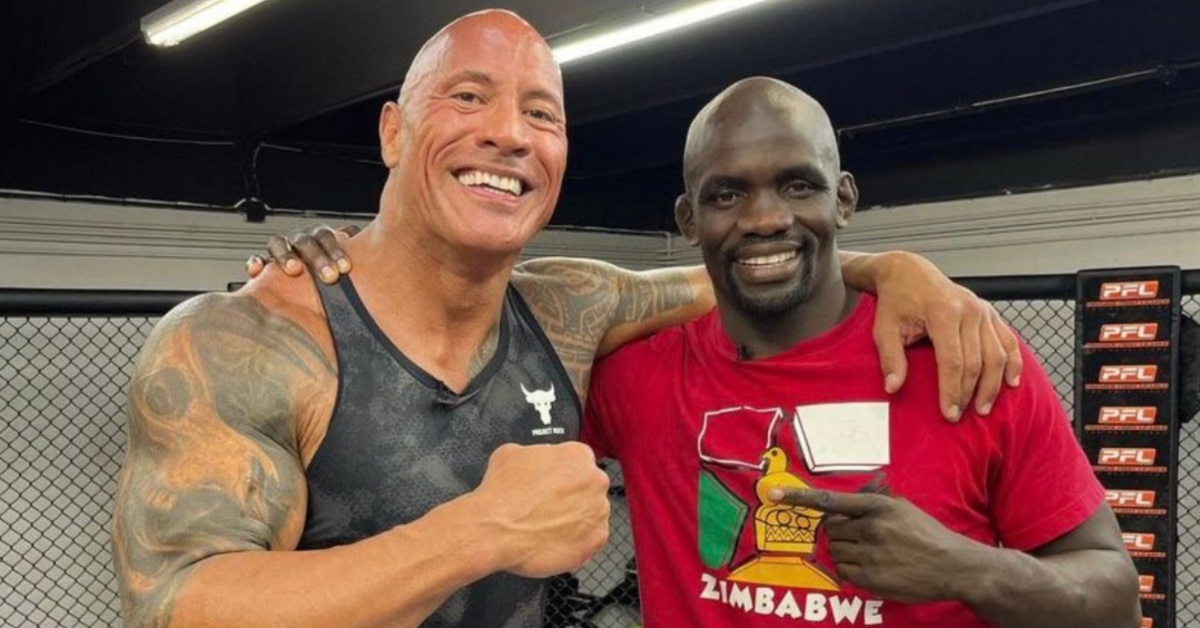 African standout Themba Gorimbo received a visit from the most electrifying man in sports entertainment.
Gorimbo made his Octagon debut in February, coming up short against AJ Fletcher, but the Zimbabwe native bounced back three months later, scoring a unanimous decision win over Takashi Sato. However, it was Gorimbo's post-fight reveal that got much of the attention. Speaking with members of the media, 'The Answer' disclosed that going into fight week, he only had $7 in his bank account and was relying on his teammates to bring him meals.
The story quickly went viral and caught the attention of Dwayne Johnson, known by the millions… And millions of his fans as The Rock. Taking to Twitter, Johnson was moved by Gorimbo's story and offered a helping hand.
As it turns out, that helping hand ended up being a surprise visit. Oh, and a fully furnished home in Miami.
The Rock Pays a Visit to Themba Gorimbo at MMA Masters in Miami
"We've never met but I had to fly to Miami to look this man [Themba Gorimbo] in the eyes, hug him and shake his hand," Johnson tweeted Thursday. "I've been moved & motivated by his story. He recently won his first fight in the [UFC]. He had $7 bucks in his bank account when he won. He sleeps on a couch in the gym.
"After the fight, he sold his fight gear (trunks & gloves) on line and made $7,000. Instead of using the money to find a place to live, he built a bush pump so his village back in Zimbabwe can have clean water. He never asked me for anything, but I just wanted to help the guy out. $7 Bucks ya know. And I felt the MANA & emotion in every hug. Very good and very special day."
In a sport that is often loaded to the brim with hate and animosity, it's nice to see something truly heartwarming happen.