Ever since UFC lightweight champion Conor McGregor first began seriously pursuing a boxing match with Floyd Mayweather, more and more UFC stars have been making it clear that they are eager to follow in his footsteps.
With the blockbuster bout in Las Vegas having generated an unprecedented level of interest around the globe, racked up millions of buys on pay-per-view, and earned both fighters astronomical amounts of money, that's a trend that's set to continue, and it's certainly not beyond the realms of possibility that there could be more crossover fights like this in the future.
In this article, we'll focus on 10 UFC stars – including several current and former champions – that are now demanding to be next in line to test themselves in 'The Sweet Science,' and look at the blockbuster match-ups they have in mind for their boxing debuts.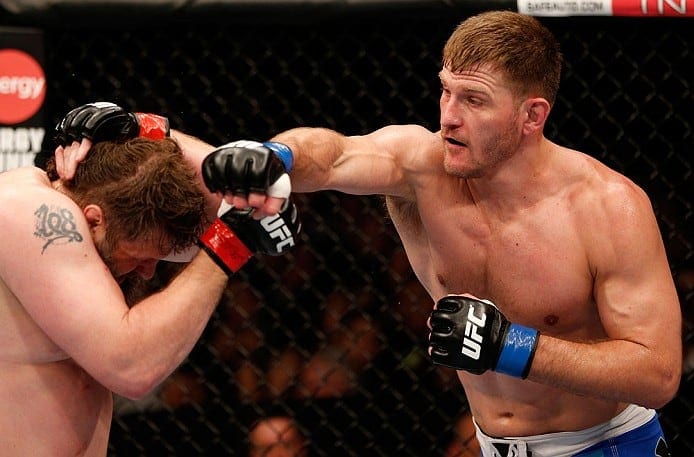 Stipe Miocic
Not content to just be the UFC heavyweight champion of the world, Stipe Miocic also has his eye on winning a boxing heavyweight title too.
"Want a more exciting fight?" Miocic wrote on Twitter after the conclusion of Mayweather Vs McGregor. "The two best heavyweights in the world. @anthonyfjoshua let's do this. Don't be scared homie!"
This wasn't Miocic's first attempt to call out the heavyweight champion, but his initial attempt a couple of months earlier hadn't received the response he'd hoped for, with Joshua mimicking Conor McGregor in his reply, stating, "Who the foook is that guy?"
"This guy" is the universally recognized as the baddest man on the planet," Miocic had fired back. "You aren't even the baddest man in the UK."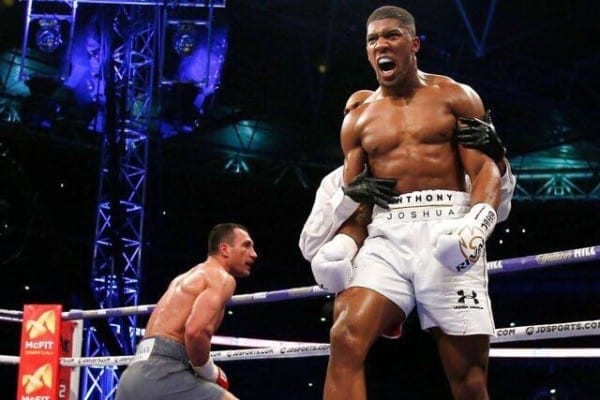 It was a good response, but truth be told, the undefeated Anthony Joshua is now the king of heavyweight boxing in 2017, having beaten the legendary Vladimir Klitschko by 11th round TKO in an instant-classic battle at Wembley Stadium earlier this year to claim the IBF, WBA (Super) and IBO heavyweight titles.
Still, Miocic is riding high on confidence after defeating Fabricio Werdum to win the UFC title last year, followed up by two successful defenses against Alistair Overeem and Junior dos Santos, all coming by way of strikes in the first round, and he feels his background as a former Golden Gloves boxing champion lends his bid more credibility.
Nevertheless, Joshua has yet to take the bait, and in fact, at the time of writing, he's just lined up his next fight against Kubrat Pulev in October.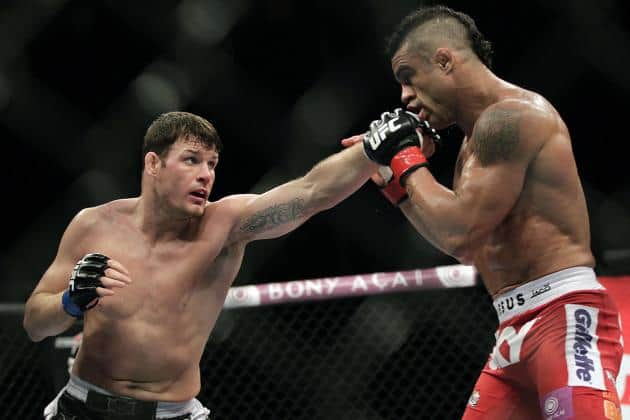 Michael Bisping
UFC middleweight champion Michael Bisping has indicated that he would be up for the challenge of competing in the ring against WBC cruiserweight champion Tony Bellew after his fellow countryman mentioned his name during an interview.
"I can wrestle, I can grapple, I punch hard, I can kick and I've got some kickboxing experience," Bellew claimed in an interview with Sky Sports earlier this year when asked if he would accept a fight with Bisping if he was offered it.
"I'm down to have a boxing match with you 100 percent," Bisping later replied on Twitter, though he added the provision that he was still focused on competing against Georges St-Pierre in the UFC first.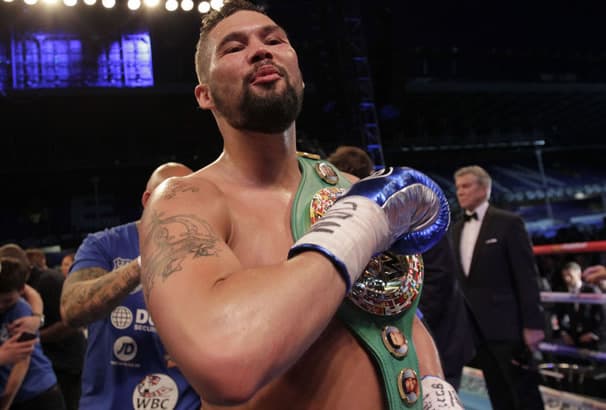 However, Bellew, who holds a 29-2-1 record, then doubled down by claiming he would be willing to do something that no other boxer has so far agreed to – fight him in the ring and then do a rematch in the cage under MMA rules.
"We can start with the boxing – but I'm not too sure he'd want to come near me again once I'd hit him with a certain punch in the boxing world," Bellew told the BBC. "It wouldn't bother me in the slightest whether I am getting in a cage or a boxing ring."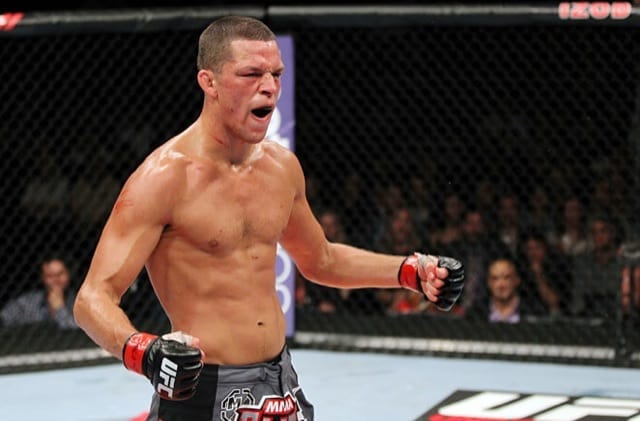 Nate Diaz
Nate Diaz is no stranger to sparring boxers in the gym, so it makes sense that over the years he's shown interest in testing his skills in a professional bout.
However, it was only at the start of this year that he started making moves to make that a reality when he applied for a boxing license in the state of Nevada, just weeks after he saw his biggest rival McGregor doing likewise.
At the time Diaz indicated that he was looking for leverage over the UFC while, "keeping my options open," but nonetheless it was a move that turned heads in the boxing community.
In fact, after Mayweather vs. McGregor became official, former four-weight world champion boxing star Adrien Broner then indicated that he wanted to fight Diaz on the undercard of that event.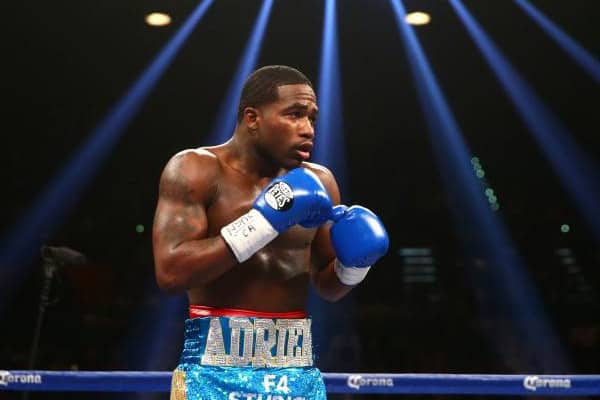 That match-up didn't materialize, and the UFC may now look to lure Diaz back to the Octagon instead for a potential money-spinning trilogy fight with McGregor.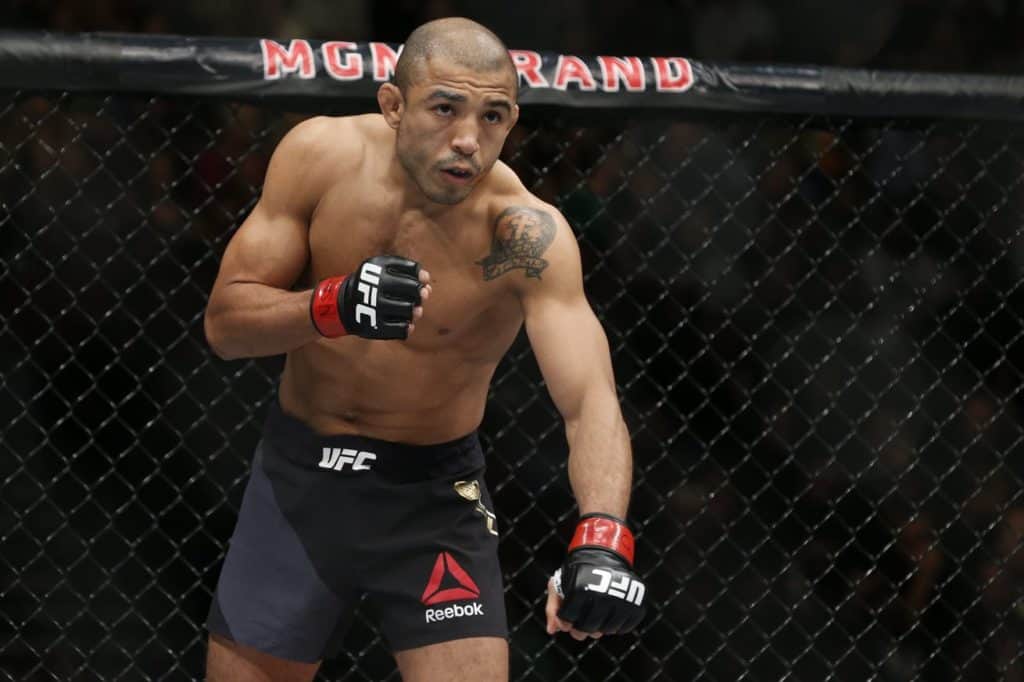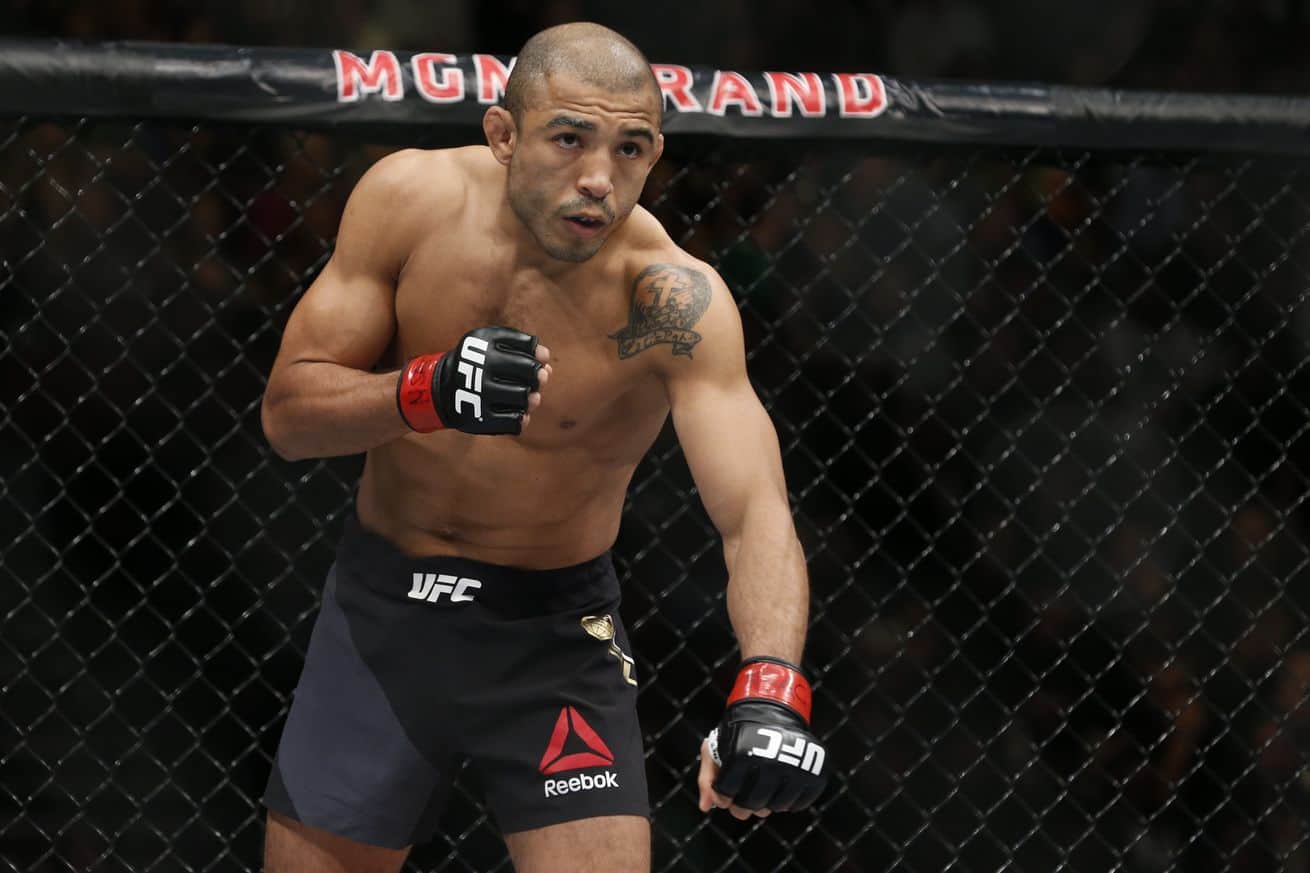 Jose Aldo
While this article shows a number of UFC fighters who are toying with the idea of competing in the squared circle, one star who appears to have his heart 100% set on it is former featherweight champion Jose Aldo.
In fact, Aldo's longtime coach Andre Pedernerias recently revealed that the Brazilian ace wants to fight out the remaining four fights on his UFC contract and then move on to fulfill his boxing ambitions.
In order to further that goal, Aldo has recently been working with highly respected boxing coach Robert Garcia lately at his gym, and after watching him spar a Mexican Olympic boxer Lindolfo Delgado recently, it's clear that he had made an impression on him.
"[He] did better than I expected," said Garcia, a former IBF super-featherweight champion. "His reflexes were really good, his vision – he was seeing the punches.
"…I don't know if it's from the last two weeks that we have been working together or he's just natural also. He could be natural. I liked it."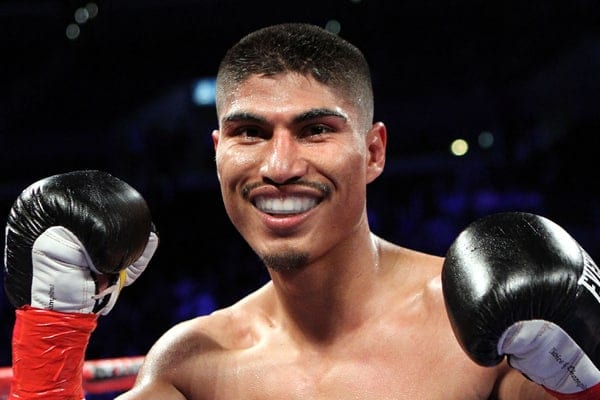 Aldo has continued to prove he's serious about the switch by going on to spar with the likes of boxing champions Mikey Garcia and Abner Mores.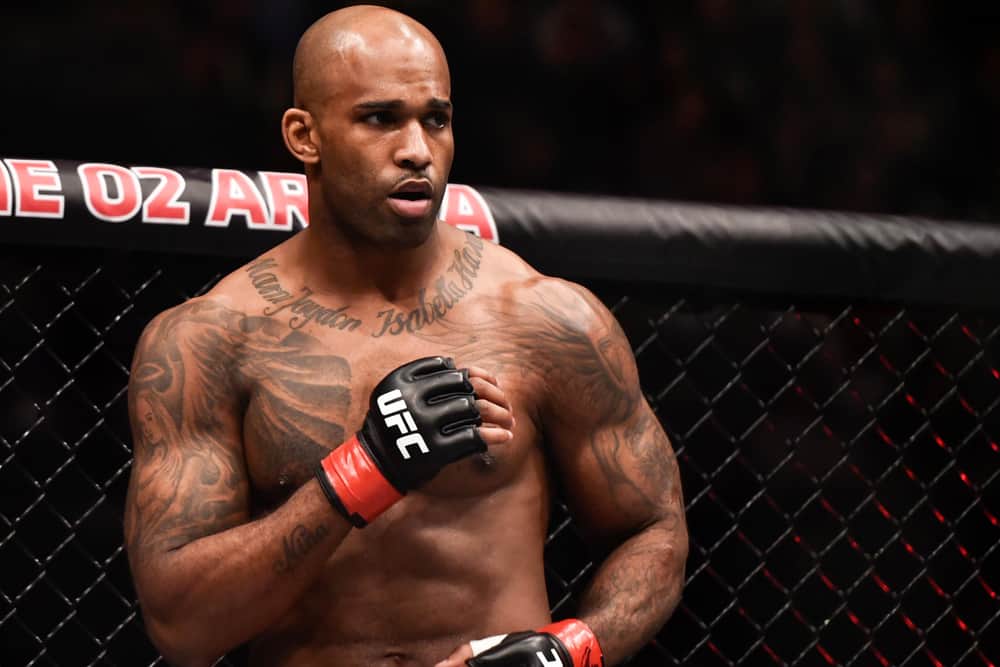 Jimi Manuwa
Other than McGregor, no UFC fighter has traveled further down the path to setting up a boxing super fight than current light-heavyweight top 5 contender Jimi Manuwa.
'The Poster Boy' has been making it known for a while that he wants to fight former heavyweight champion David Haye, a major star in British boxing, and 'The Hayemaker' has indicated he's receptive to the idea of fighting his South London rival.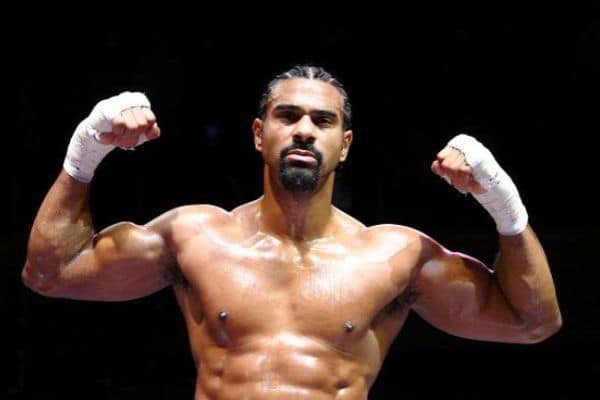 In fact, according to Manuwa, even Dana White appears to be on-board with the idea in principal, even speaking on a conference call with Haye and the UFC star in Las Vegas earlier this year.
"We've crunched pay-per-view numbers and Dana is very interested in the fight," Manuwa claimed to WHOA TV back in May, adding that he was hoping the match-up would take place either late this year or early in 2018.
However, the hype train for this fight has likely derailed after Manuwa suffered a shock 42-second KO loss to Volkan Oezdemir in July, though he did still call out Haye again after watching Mayweather vs. McGregor.
Cris 'Cyborg' Justino
As the most feared woman in all of Mixed Martial Arts, UFC women's featherweight champion Cris 'Cyborg' Justino has had difficulties finding suitable opponents over the years, and that's left her exploring the possibility of competing in boxing too.
A few months ago she stated on Twitter that her ambition is to compete in the ring before she retires, and claimed she would love to have made her debut on the undercard of the Mayweather vs. McGregor fight.
That dream didn't become a reality, but since then 'Cyborg' has been filmed engaging in intense sparring sessions with two-time Olympic gold medal boxer Claressa Shields, who said afterward that the Brazilian champion would be "a monster" if she did decide to compete in the boxing ring.
Meanwhile, it's been reported that 'Cyborg' may be looking to follow in Conor McGregor's footsteps by jumping straight in at the deep end of the boxing pool against undefeated, undisputed welterweight champion Cecilia Braekhus, who holds a formidable 28-0 record.