'The Korean Zombie' Chan Sung Jung confirms retirement after brutal KO loss to Max Holloway at UFC Singapore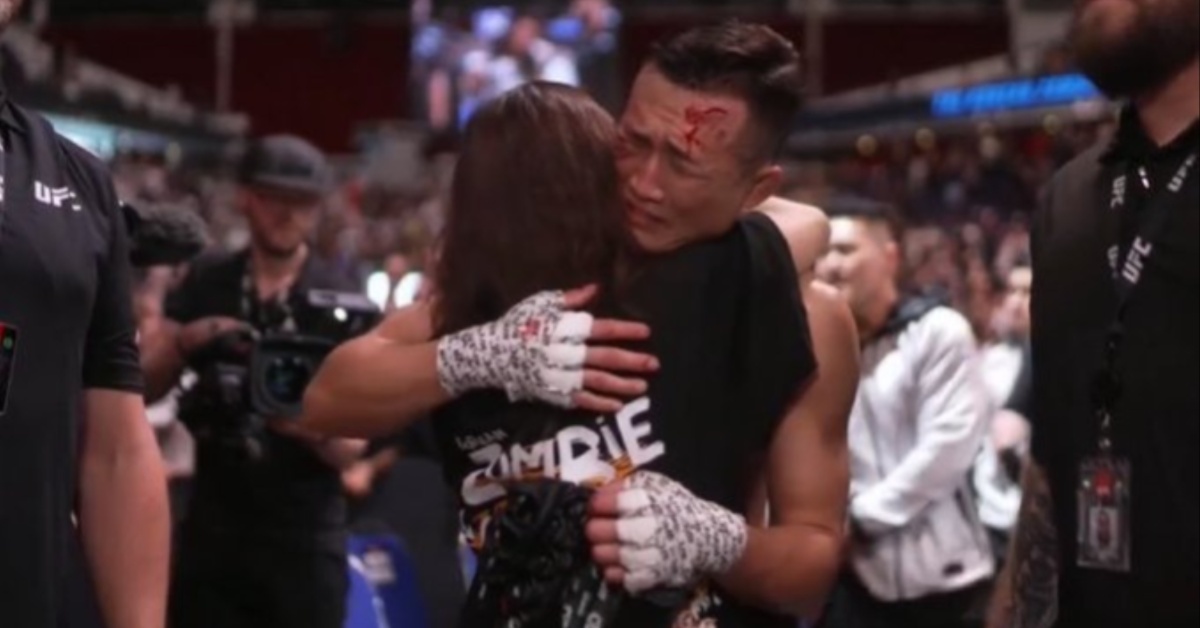 Former two-time featherweight champion, 'The Korean Zombie' Chan Sung Jung has confirmed his retirement from mixed martial arts competition this evening following his stunning third round KO loss to former division titleholder, Max Holloway in the main event of UFC Singapore.
Returning to the Octagon for the first time since a fourth round TKO defeat to Alexander Volkanovski in a featherweight title fight back in April of last year, South Korean favorite, The Korean Zombie headlined tonight's return to Asia for the promotion, taking on Hawaiian striker, Holloway.

And said to be weighing up his future in combat sports ahead of his headliner against Holloway at UFC Singapore, Zombie, whose most recent win came in the form of a decision victory over Dan Ige back in 2021 in a headlining tilt, suffered a spectacular loss in a blood-and-guts performance today.
Throwing caution to the wind in the third round of his main event clash with Holloway, Zombie, 36, was dropped to the canvas in brutal fashion in the opening minute of the frame, walking onto a massive counter right hook from the former – splitting his head open in worrying fashion as he collided with the canvas.
The Korean Zombie emotionally calls time on his career after UFC Singapore loss
And admitting his championship fight shortcomings, Zombie revealed that with his defeat to Holloway this evening in Kallang, he realised he could no longer hang with the division's upper-echelon – confirming his retirement from mixed martial arts competition with immediate effect.
Following his announcement, the UFC broadcast team panned the camera to Zombie, as the Singapore Indoor Stadium blared 'Zombie' by Irish rock band, The Cranberries over the arena speakers, with the attends cheering the veteran former title challenger into retirement.
One of the most recognisable figures in the sport, Zombie, a former WEC (World Extreme Cagefighting) feature, has racked up notable wins over the likes of Mark Hominick, Dustin Poirier, Dennis Bermudez, Renato Moicano, the aforenoted, Ige, former lightweight champion, Frankie Edgar, and back in 2011, registered the first 'twister' submission win in UFC history with a victory against Leonard Garcia in the pair's rematch. 
What do you make of The Korean Zombie's storied MMA career?