While questionable judging marred an otherwise exciting GGG vs. Canelo Alvarez boxing match in Las Vegas last night (Sat., September 16, 2017), the UFC counter-programmed with the stellar UFC Fight Night 116 card in Pittsburgh.
Filled with quick and brutal knockouts and thrilling performances, UFC Fight Night 116, featuring Luke Rockhold vs. David Branch, did not disappoint fight fans like GGG vs Alvarez did.
We broke down the six biggest takeaways from Saturday night's fights, so check them out here: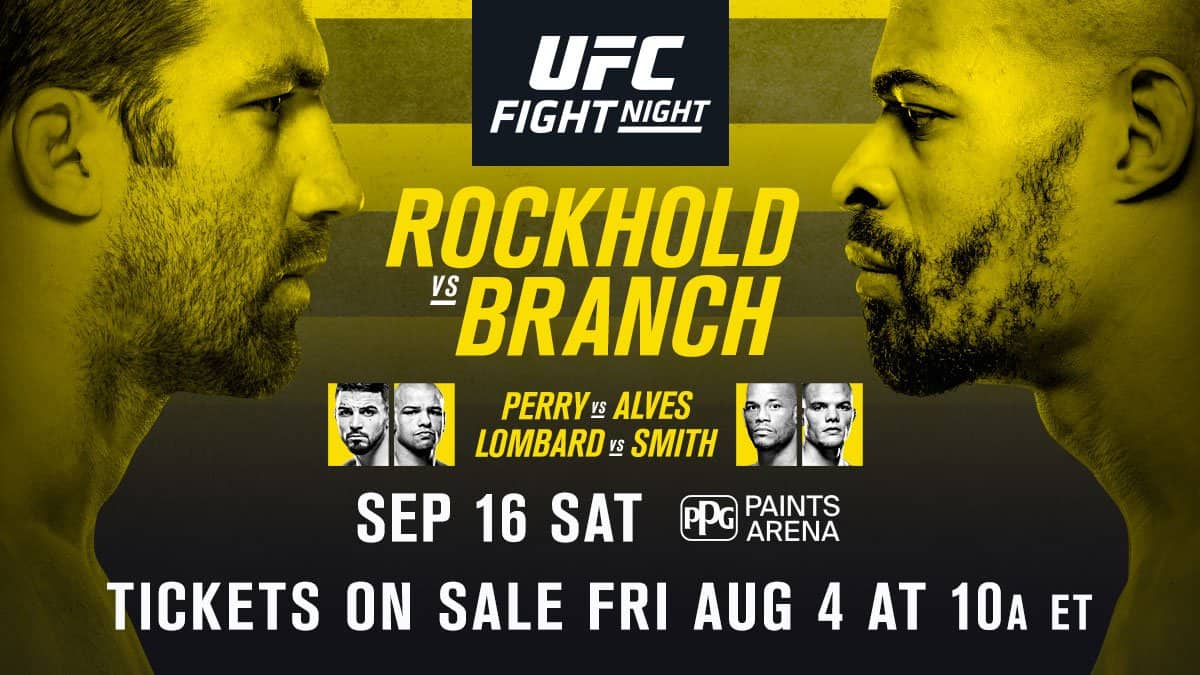 6. You Can't Sleep On Any UFC Event
Many fight fans dismissed Saturday's card as a subpar offering from the UFC considering the stacked cards fans seem accustomed to lately.
Circumstances prevented Thiago Alves from fighting Mike "Platinum" Perry, and none of the fights on the Pittsburgh card drew much enthusiasm amongst fans.
But with eight out of 10 fights ending in a knockout or submission, it's safe to say that fans shouldn't have slept on this card.
Yes, it went toe-to-toe with GGG vs. Alvarez, but the end result was far more entertaining than anyone could have thought.
Moral of the story is never write off a card before it goes live. Because on paper, it could be underwhelming, but the end result could blow you away in terms of excitement.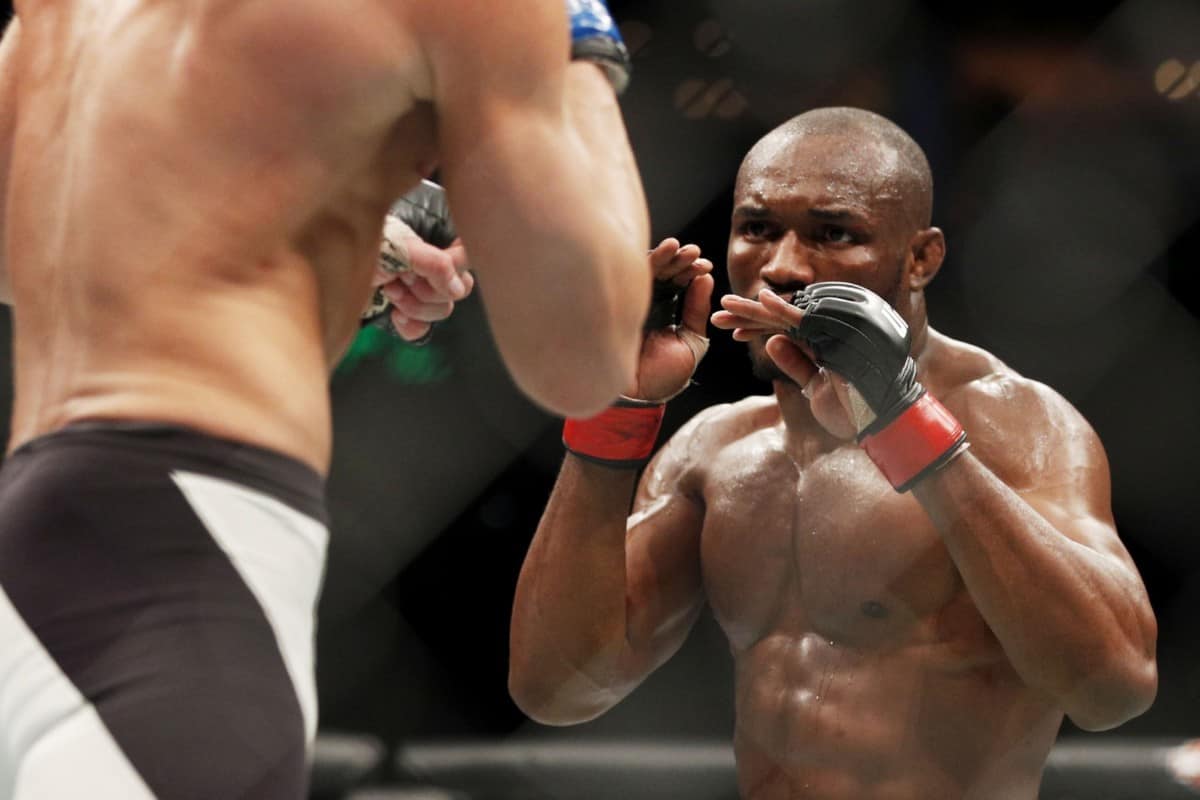 5. Kamaru Usman Is A Threat
Welcome to the top of the welterweight division, Kamaru Usman. After a series of decision victories, Usman knew he had to finish this fight to really make an impression on fans.
And boy, did he ever.
Usman unloaded a punch that leveled Sergio Moraes shortly into the first round, thereby solidifying himself amongst the divisions elite.
A callout of surging former lightweight champion Rafael Dos Anjos, who looks revived at 170, is a remarkably compelling matchup, although one that RDA may not be all that interested in considering he's already talking about a title shot.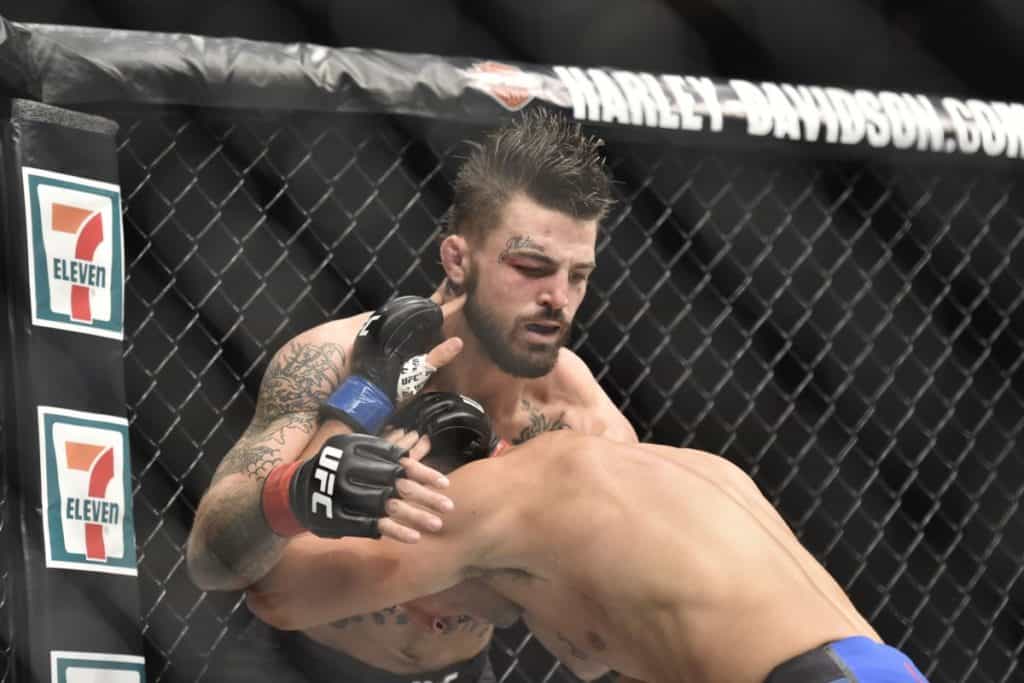 4. Mike Perry Needs A Step Up In Competition
Perry was initially booked to take on fellow welterweight striker Thiago Alves, but Hurricane Irma had different plans.
With Alves unable to make it to Pittsburgh for fight night, Alex Reyes stepped in for his replacement, having rattled off an impressive 12-fight win streak in regional promotions.
Unsurprisingly, however, Perry made quick work of the lightweight-turned-welterweight, dispatching him with a knee just over a minute into round one.
Perry has made his case for a top 15 fight at this point, and called out No. 1 Robbie Lawler after the win over Reyes.
The sky is the limit for Perry, and we expect big things from "Platinum" in the near future.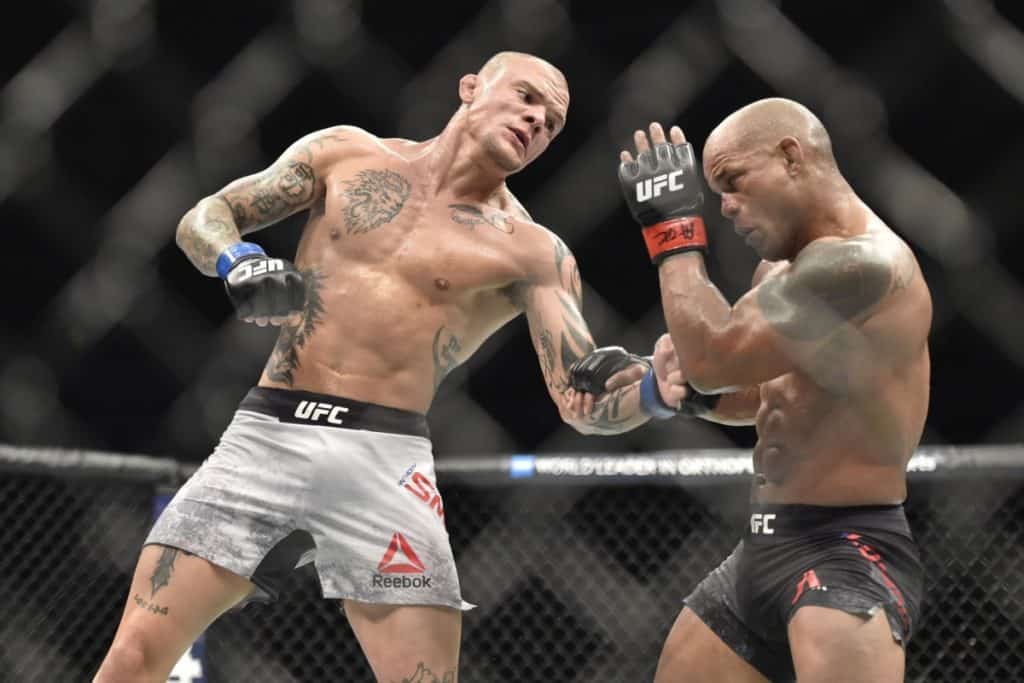 3. Anthony Smith Could Be A Contender – With Some Work
Smith had a slow start against Hector Lombard on Saturday night, but after two rounds of punishment, "Lionheart" turned the tables and scored a third-round TKO for by far the biggest victory in his MMA career.
Now 3-0 in the UFC with all three wins coming by way of TKO, Smith has quietly emerged as a dark horse contender in the middleweight division.
With a little more work, "Lionheart" could become a top ten threat in the 185-pound weight class, a division that's always in rent of fresh faces and blood.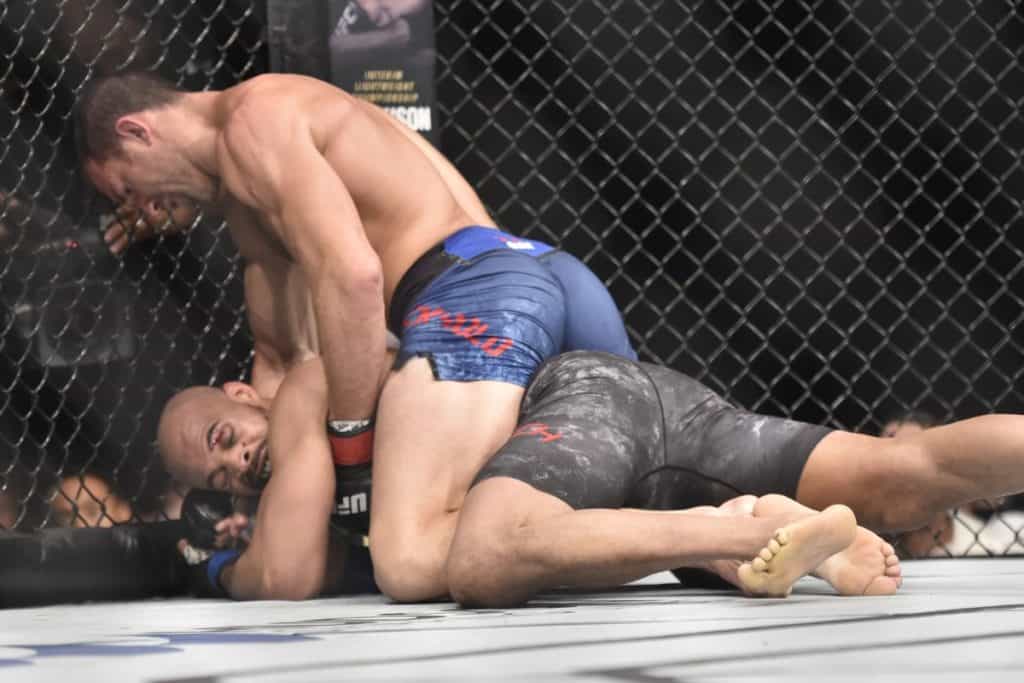 2. Luke Rockhold Is Finally Back
No one knew what to expect when former champ Rockhold returned to the octagon on Saturday night. Coming off of an over year-long layoff following his knockout loss to Michael Bisping (the man who took his belt), there was a multitude of questions regarding the former champs mindset and confidence going into his main event fight with former WSOF middleweight and light heavyweight champ David Branch.
After a shaky first round, Rockhold finally hit his stride in round two, ultimately finishing Branch with strikes from back mount to earn a much-needed win.
Luke Rockhold is back, ladies and gentlemen. A rematch with "Jacare" Souza or a fight with Yoel Romero seems like the perfect matches for Rockhold at the moment, as a win over either man would put him in line for a shot at the belt he lost.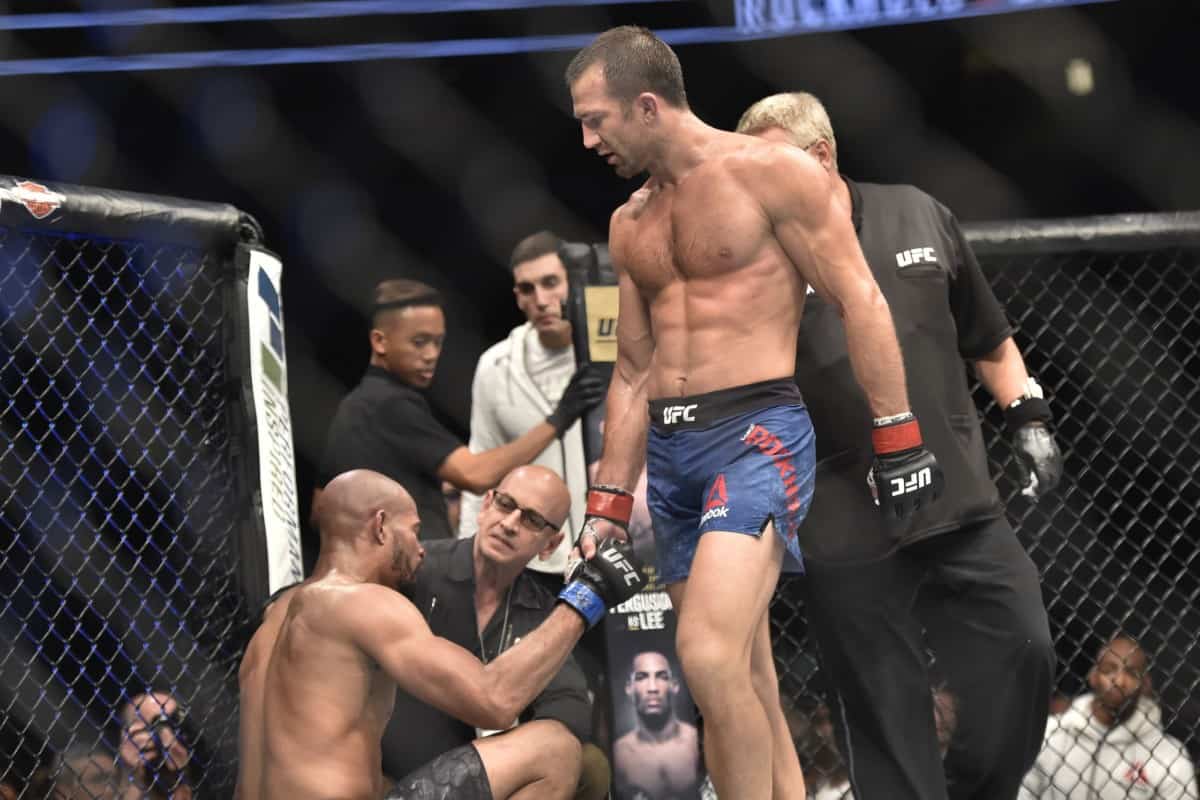 1. MMA Was More Exciting Than Boxing Last Night
The ongoing war between boxing and MMA for supremacy in the combat sports world was further answered on Saturday, as the UFC's product was simply vastly superior to GGG vs Alvarez.
With no names on the undercard and a highly-anticipated main event marred by terrible judging, the UFC's counterprogramming event was thrilling from top to bottom, from the first preliminary bouts all the way to main card and event.
While the battle between boxing and MMA continues on, Saturday night was certainly a victory for MMA.