The UFC's annual Madison Square Garden pay-per-view (PPV) event is in the books. UFC 230 provided some great bouts and moments for fans in New York.
Daniel Cormier defended his title against "The Black Beast" Derrick Lewis in the main event, Chris Weidman and Jacaré Souza put on a show for the fans in an instant classic middleweight co-main event. The rest of the PPV main card was entertaining and not to mention the prelims provided us with some fantastic fights.
After a whirlwind weekend of fights, it can be difficult to organize your thoughts regarding the outcomes. After all, there were a total of 12 fights at UFC 230. That's why we here at LowkickMMA have done the legwork for you.
Here are the six biggest takeaways from an insane UFC 230.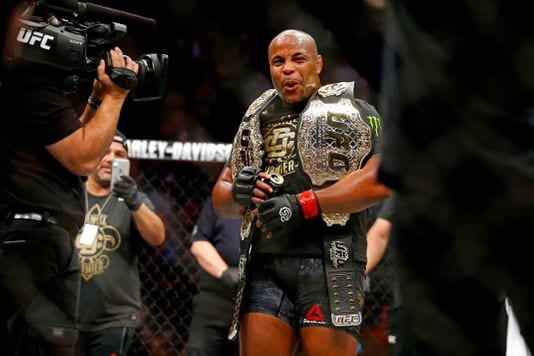 "DC" Has Claim At Being GOAT
At this point in his Hall of Fame career, it can be argued that Daniel Cormier is in the running for greatest of all-time.
The 39-year-old Cormier will most likely hang up the gloves after he fights Brock Lesnar in the first quarter of 2019. If he beats Lesnar as most expect he will, he will retire with a record of 23-1(1) with the only loss being to his rival Jon Jones.
Whether he is competing at light heavyweight or he is defending his title at heavyweight, "DC" just gets it done. He is a winner in every sense of the word.
His victory over Derrick Lewis was expected, but the manner in which Cormier beat Lewis is what continually impresses fight fans. 'DC" didn't have to absorb one power punch from "The Black Beast." He was able to execute his game plan to a tee.
It's my belief that not only does Cormier have a claim at being the GOAT, but I believe he has dominated time and again that he is deserving of that title.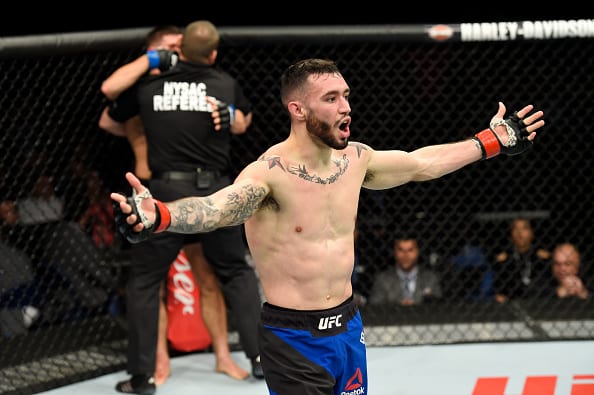 Shane Burgos Could Be A 145-Pound Darkhorse
Fighting in front of the fans in Madison Square Garden was a dream come true for Burgos and he didn't disappoint.
Burgos, 27, has all the makings of a star. He has the talent, the skill, the work ethic, and oh yea the kid can fight too. Although his scrap with Kurt Holobaugh only lasted a little over 2 minutes, Burgos's quick hands and heart were on full display last night as he submitted Holobaugh with a nasty armbar.
It will be interesting to see where matchmakers decide to take Burgos. I'd like to see him booked against the only man to beat him – Calvin Kattar. Kattar is coming off of an impressive win in his own right over Chris Fishgold.
Regardless, whatever plans the UFC brass has in store for Burgos should be interesting. Keep an eye on this featherweight darkhorse.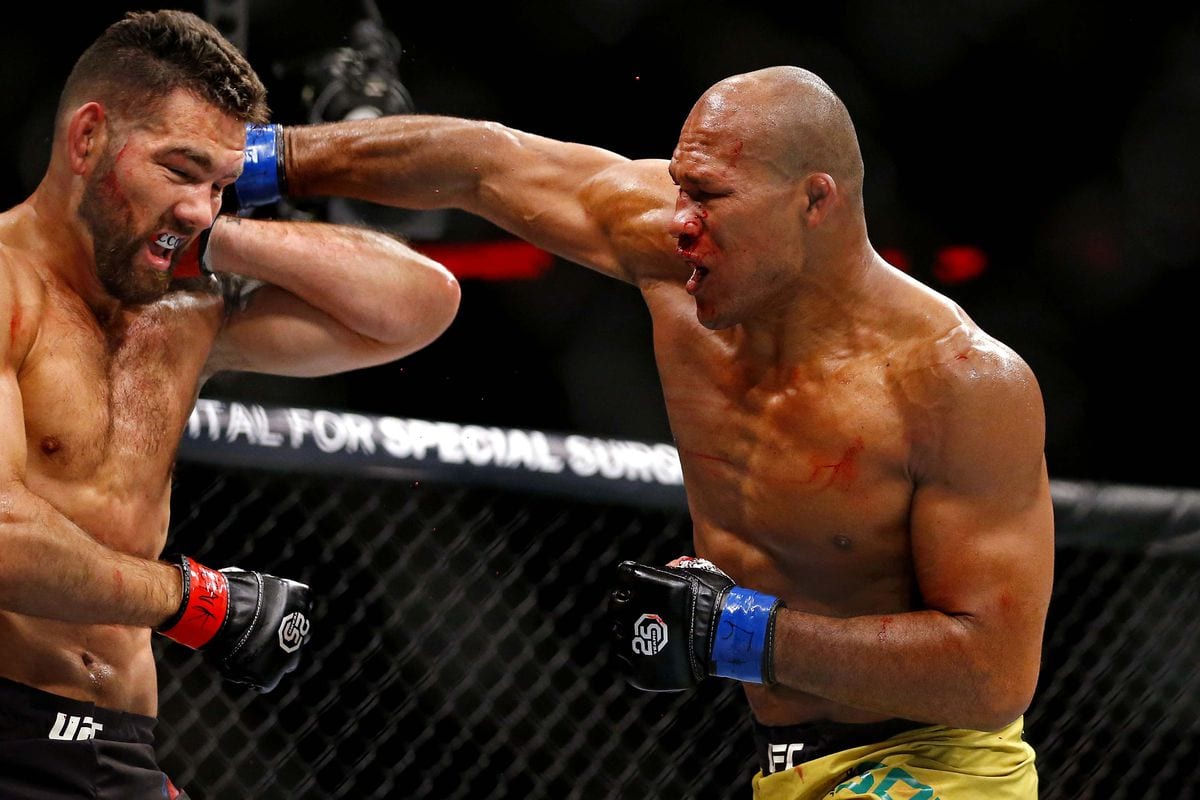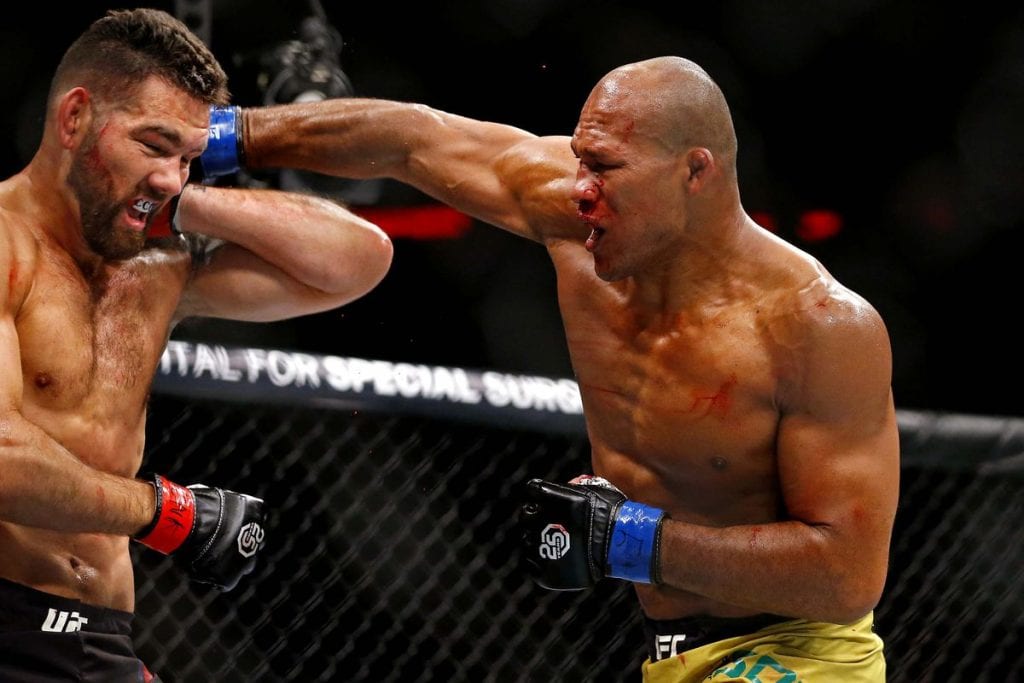 Jacaré Was On A Mission
Jacaré Souza and Chris Weidman went to war at MSG. However, the Brazilan would not be denied his moment in the Big Apple.
For over two rounds it looked as if Weidman had been getting the better of Souza. That suspicion was confirmed shortly after the fight when the judge's scorecards were made available to the media.
Souza, however, would not back down. He kept moving forward regardless of the crisp, clean strikes Weidman was landing. It paid off for Jacaré in the third round as he clipped Weidman on the side of the temple and followed it up with a couple of punches he really didn't want to hit him with.
The middleweight division has its clear-cut number one contender now, and his name is Jacaré.
Jared Cannonier Has Found His Division
One of a handful of fighters to take full advantage of the MSG stage last night, Cannonier burst on the middleweight scene in a big way at UFC 230.
It's hard to believe that just two years ago Cannonier weighed in at 241 pounds to fight Cyril Asker at UFC Fight Night 86. Since then Cannonier has competed in the light heavyweight division and now the middleweight division. Its safe to say he found his home.
David Branch was the No. 7 middleweight before UFC 230. Cannonier will most likely be moving into the top 10 due to his impressive victory over Branch. He has effectively put the middleweight division on notice.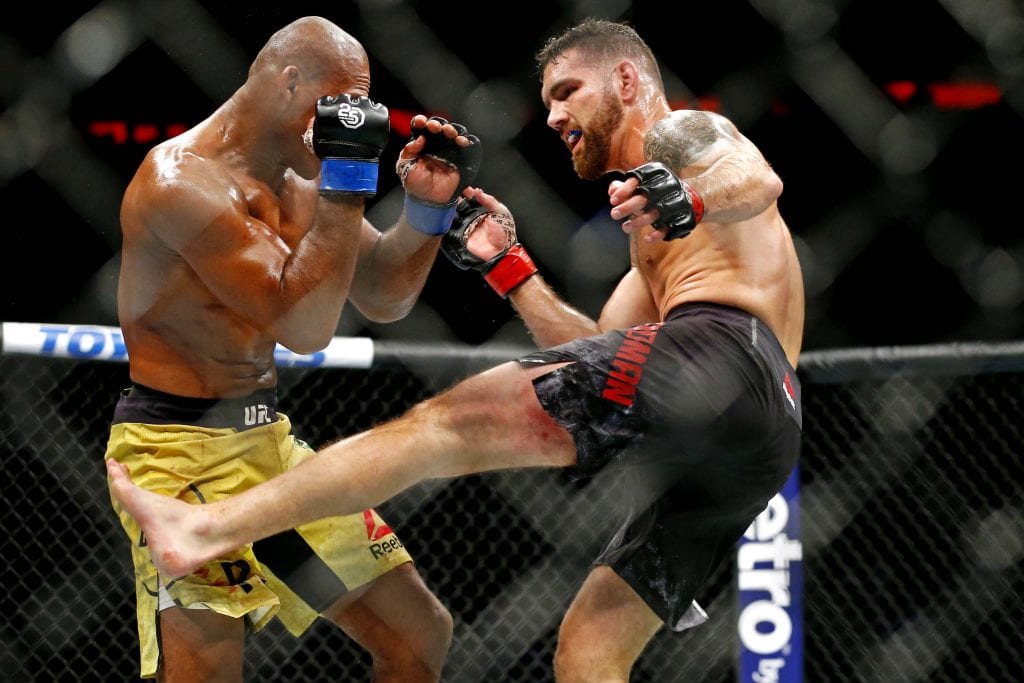 Chris Weidman Never Looked Better
There are no consolations in fighting and there are darn sure no second place prizes. That being said, Weidman never looked better in the Octagon than he did at UFC 230.
Weidman was winning the fight against Souza until he wasn't, just like his last four fights. This is no doubt going to be a tough one for Weidman to stomach. By all accounts, he was in the best shape of his life for this fight.
A proud New Yorker, Weidman wanted nothing more than to erase the memory of UFC 210. That was the last time Weidman competed in his home state.
Weidman's hands were fantastic last night. He utilized his jab as he has never before. There is no doubt Weidman can and will rebound from this setback. The real question is what division will he be competing in moving forward?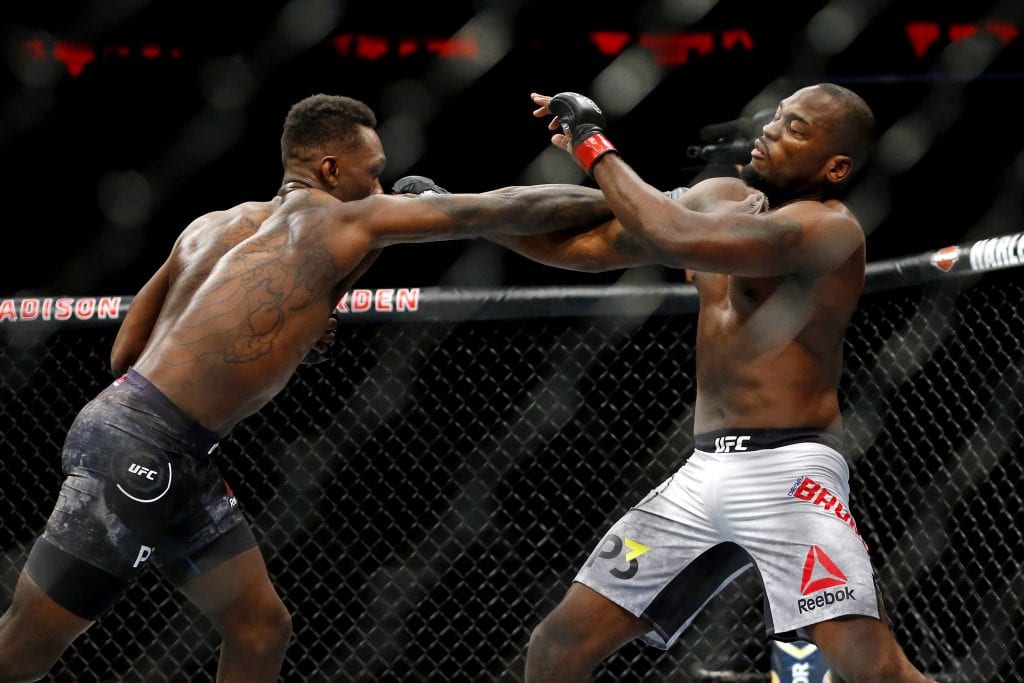 Israel Adesanya Has Arrived
I have seen the future of the 185-pound division and it is "The Last Stylebender."
For diehard fight fans, Adesanya's impressive KO of Derrick Brunson was to be expected. However, for more casual fans, UFC 230 was likely the first time they had a chance to see "The Last Stylebender" in action.
Full of confidence with the bravado to back it all up, Adesanya is talent that only comes down the pipe once in a generation. He made the No. 6-ranked Brunson look like he didn't belong in the Octagon with him last night. It was reminiscent of Anderson Silva against Chris Leben.
Whether or not Adesanya will have the storybook career that Silva has had remains to be seen, but he has all the physical gifts to do that.