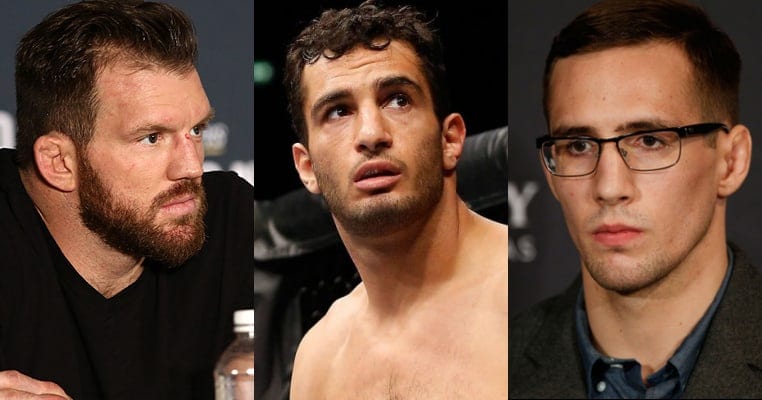 Yesterday (Mon., July 10, 2017), highly touted UFC middleweight contender and former Strikeforce champion Gegard Mousasi announced on The MMA Hour that he had signed a six-fight deal with Bellator MMA.
Although big name UFC fighters continue to test the free agency market, Mousasi's jump to Bellator comes as a bit of a surprising one, as the 31-year-old is riding a five-fight winning streak, while still being in the prime of his career. He most recently defeated former champion Chris Weidman at UFC 210, and he was likely just a win or two away from a UFC title shot.
Nevertheless, Mousasi will reunite with Scott Coker and continue his career under the Bellator banner where a plethora of intriguing fights will await him.
With that being said, let's go ahead and take a look at seven of the most exciting fights Mousasi can take in his new promotion: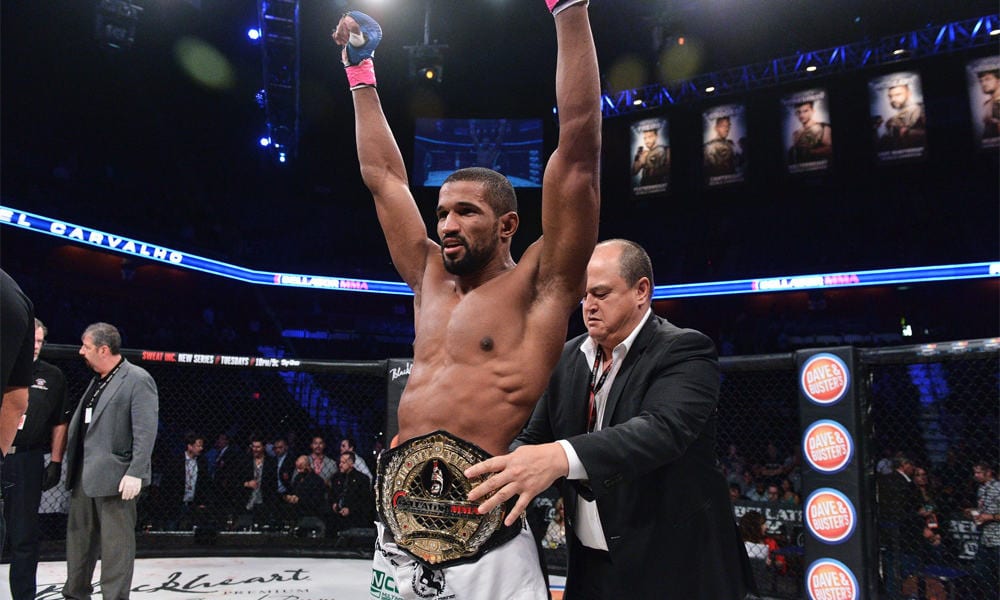 A Middleweight Title Fight Against Rafael Carvalho
Starting out in Mousasi's natural division, a middleweight title fight against reigning Bellator champion Rafael Carvlhao would be an interesting option for Mousasi, and in my opinion, a logical option for "The Dreamcatcher's" debut.
Mousasi is without question one of the very best middleweights in the world, and likely the most accomplished fighter in Bellator's growing middleweight division, which is why he's deserving of a shot at gold.
Carvalho has won 14 consecutive bouts since losing his professional debut, while running through Bellator's middleweight division with five straight victories inside the Bellator cage. He most recently scored a knockout victory over veteran Melvin Manhoef, which marked the 11th KO victory of his career, and would represent a solid challenge to welcome Mousasi to Bellator.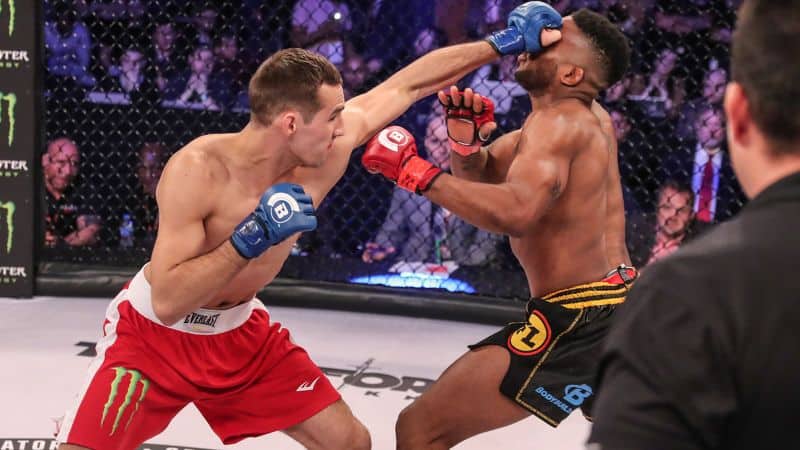 A Middleweight Fight Against Rory MacDonald
Late last year, former UFC welterweight title challenger Rory MacDonald signed with Bellator. Like Mousasi, MacDonald is one of the best in the world and still in the prime of his career.
The Canadian was successful in his promotional debut, submitting Paul Daley to earn a title shot against welterweight champion Douglas Lima. While that fight will likely be next for the "Red King", he's also discussed a future at 185 pounds, where a showdown between he and Mousasi could take place.
Although I hadn't thought about the idea before, a bout between Mousasi and MacDonald now seems like an enticing option upon Mousasi's announcement. The fight could headline a big event for Bellator, while representing a bout between two of the promotion's marquee signees.
A Light Heavyweight Title Fight Against Ryan Bader
In addition to fighting for a title at middleweight, Mousasi also said that he'd like to challenge for Bellator gold at light heavyweight as well.
Why not match him against fellow former UFC fighter and newly minted Bellator champion Ryan Bader?
"The Dreamcatcher" has competed at 205 pounds before, and he even held the Strikeforce title at that weight, so it wouldn't be too out of the norm to see him compete in that division.
Also, a bout against Bader, who recently outpointed Phil Davis his promotional debut to steal the title, would represent a bout between two of the most talented fighters in Bellator. Mousasi's kickboxing background and slick submission game would provide an interesting clash of styles with Bader's wrestling background and powerful striking as well.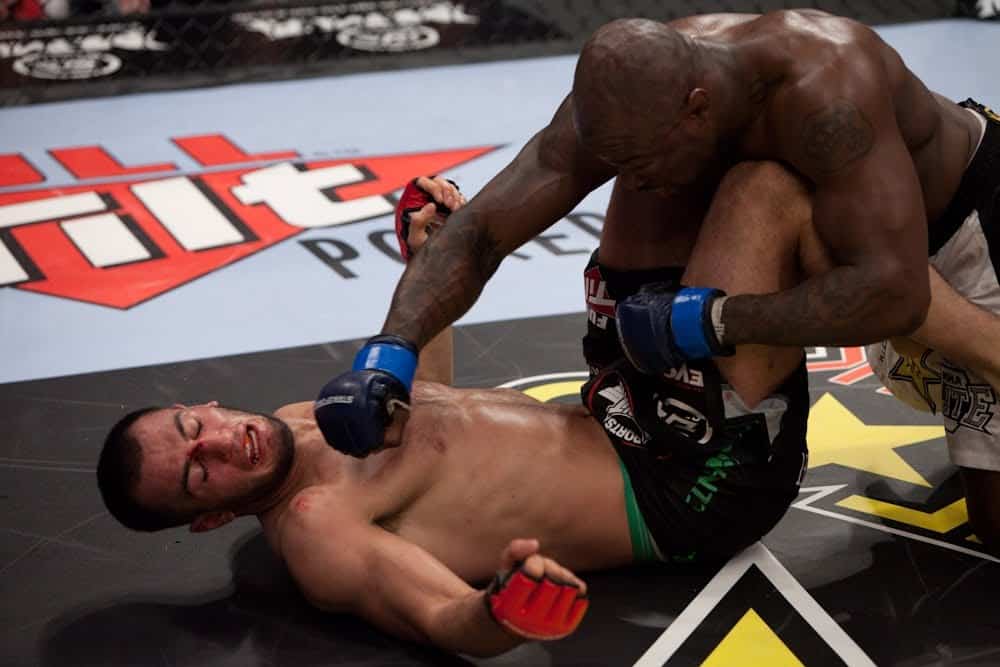 A Light Heavyweight Rematch With Muhammad Lawal
At 36 years of age, Muhammad "King Mo" Lawal is still one of Bellator's biggest stars, and he happens to have a history with Mousasi. In fact, "King Mo" was the man to take the Strikeforce light heavyweight title away from "The Dreamcatcher".
The two men met at Strikeforce: Nashville in 2010 where Lawal scored a unanimous decision victory to become the promotion's 205-pound champion. Now, Mousasi has a chance to get revenge.
Lawal is expected to take on Bader for the Bellator title next. If he comes out on top in that bout, a rematch between him and Mousasi would be even bigger, but either way, the bout would present an exciting clash of styles between two of the promotion's biggest names with a story line already locked in place.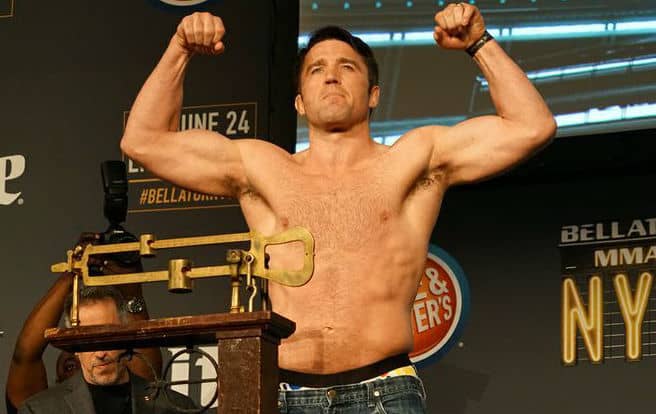 A Bout Against Chael Sonnen
Shortly after Mousasi announced his decision, Chael Sonnen appeared on 'The MMA Hour' where he said that he was surprised by the news. However, he also said that he would be open to fighting Mousasi.
While the fight doesn't much make much sense from a rankings standpoint, it could fall right in line with Bellator's new found love of putting together 'fun fights' between big games.
Sonnen, a 40-year-old veteran, was once the sport's biggest star and most notorious trash talker. Later in his career, he doesn't hold that same drawing power, but he still represents a big name for Bellator.
If the promotion wants to put Mousasi in an exciting bout with a big name opponent, Sonnen may fit the bill. The bout could take place at either middleweight or light heavyweight, although "The American Gangster" has previously been competing at 205 pounds.
It would also be interesting to see if Sonnen's wrestling-heavy style would be enough to take out a younger, more well-rounded opponent.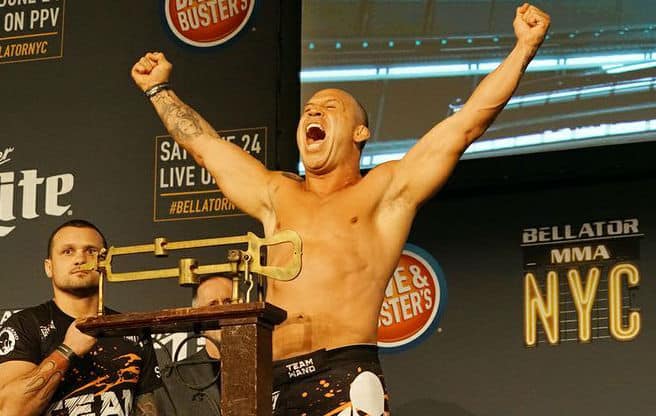 A Bout Against Wanderlei Silva
Like Sonnen, Wanderlei Silva represents a well-known veteran who still draws a ton of eyeballs for Bellator, which is why a bout between him and Mousasi could make sense. In fact, "The Dreamcatcher" welcomed the thought of sharing the cage with "The Axe Murderer".
At 41 years of age, Silva made his Bellator debut in the main event of Bellator: NYC last month against Sonnen, and although he was controlled and dominated on the canvas for much of the bout, he still showed signs of the aggressive and powerful striking that turned him into a legend of the sport.
If he could stop Mousasi from taking him down, the two could potentially put an exciting clash.
Mousasi even asked or the fight from a name-recognition standpoint, and said he had the ability to ask for fights like that in his new home at Bellator. It would no doubt be a fun fight even if it is hardly much more than a glorified squash match for Mousasi at this point. Perhaps Bellator will book it.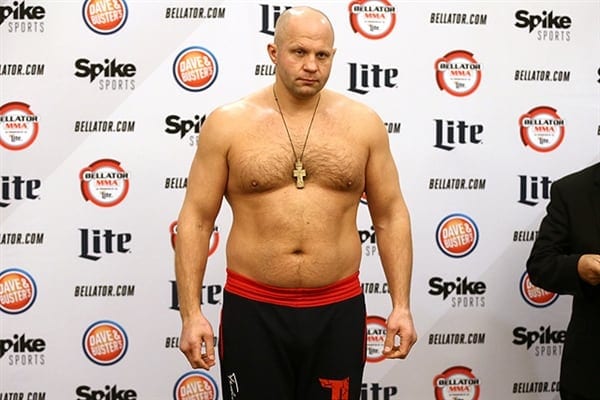 A Bout Against Fedor Emelianenko
Mousasi cited a sense of freedom as one factor that led to his decision to sign with Bellator:
"That's the good thing about Bellator. I can do things, I can ask for things," Mousasi said. "It's more open-minded. The UFC is very strict about those things and giving opportunities — to me, at least. They give all the opportunities to [Conor] McGregor."
If the former Strikeforce title holder wants to draw big opportunities north of middleweight, a bout against legendary heavyweight Fedor Emelianenko may stand out as the biggest.
"The Last Emperor" is considered by many to be the best heavyweight of all-time, and although he was brutally knocked out in his Bellator debut by Matt Mitrione, he still possesses a mystique that fight fans fathom over. When he makes the walk to the cage, fans tune in, and he happens to have one fight left on his contract.
Perhaps that fight will be against Mousasi in a bout between two of the promotion's biggest stars.