Sean Strickland disparages tributes to the late MMA fighter Shalie Lipp: 'She wasn't that f*cking good'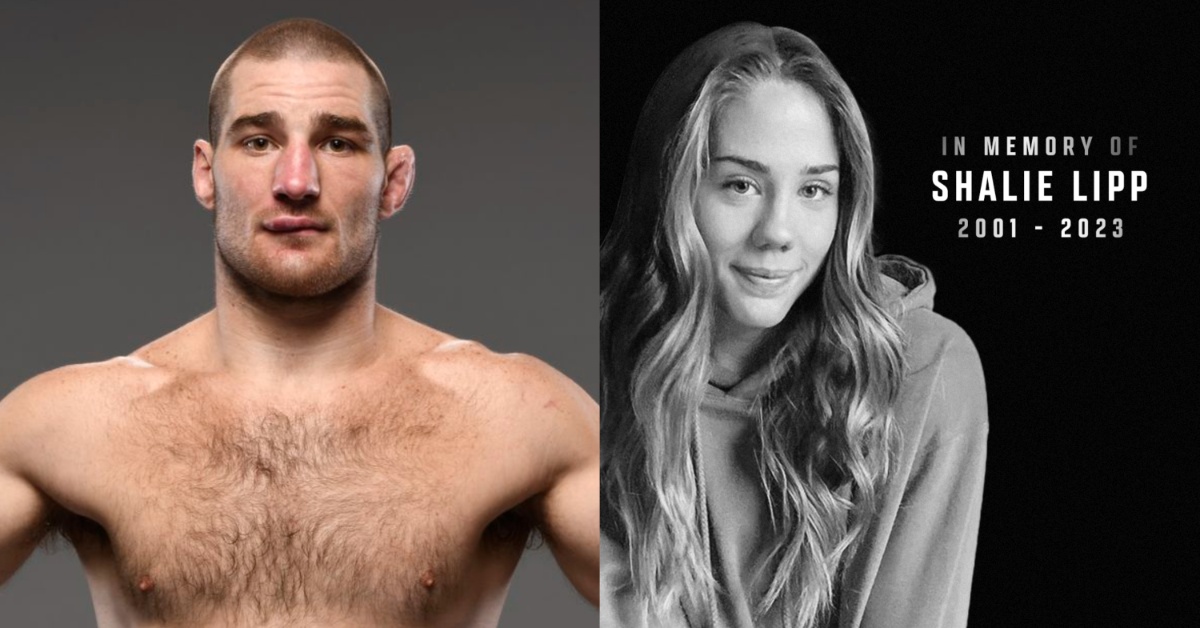 Outspoken UFC middleweight contender Sean Strickland may have finally stepped over the line.
Sean Strickland has never been one to shy away from giving his often unwanted and typically unwelcomed opinion on a variety of topics, but this time, the love-him-or-hate-him 185-pounder may have gone a little too far sharing his thoughts on yet another sensitive subject.
Last week, Dana White brought to light the tragic story of amateur mixed martial artist Shalie Lipp. A mainstay on the Midwest scene, Lipp was a budding MMA prospect who sadly passed away in a multi-vehicle accident shortly after returning home from a trip to Thailand. White brought Lipps's name to the forefront after hearing of her untimely passing and shared a heartfelt message on social media. The UFC even paid tribute to the fallen warrior before last Saturday's event in Charlotte, NC.
Sean Strickland Takes Aim at Shalie Lipp's Record and Those Who Paid Tribute to Her
Most fans and fighters shared her image and their sympathies to the family and friends of Shalie Lipp, but as you guessed, Sean Strickland had a much different take. In a video clip shared by MMA Mania on Twitter, Strickland delivered his fairly disgusting take in a truly classless fashion.
"I've got some sh*t to say and I know I shouldn't f*cking say it, but I'm so compelled to say it I can't stop myself," Strickland began. "That girl that died, f*cking tragic. I felt so bad for her family having to wake up to that. Really f*cked up. People die all the time like that. It's really f*cked up. Tragic.
Anways, what Dana White did, f*cking touching. Found the journal, f*cking posted about her. F*cking amazing, right? But, all you bandwagon guys, and this is where I'm gonna get a little bit of hate for this one," he continued. "All you bandwagon guys posting a picture of her saying, 'I know your name', I dug a little deeper. And I'm gonna tell you guys, she wasn't that f*cking good. 3-2 coming off a loss with a 1-1 record and this is gonna sound f*cked up, but this is just facts. If you didn't die, no one would know your f*cking name.
"Now that's f*cked up, I know, you guys. But you bandwagon motherf*ckers looking to get likes from her post, you guys are also f*cked up."
What are your thoughts on Sean Strickland's latest controversial take? Let us know in the comments section, but please, keep it respectful.