Sean O'Malley happy to teach Henry Cejudo 'Whatever he wants to know' about wrestling in potential title fight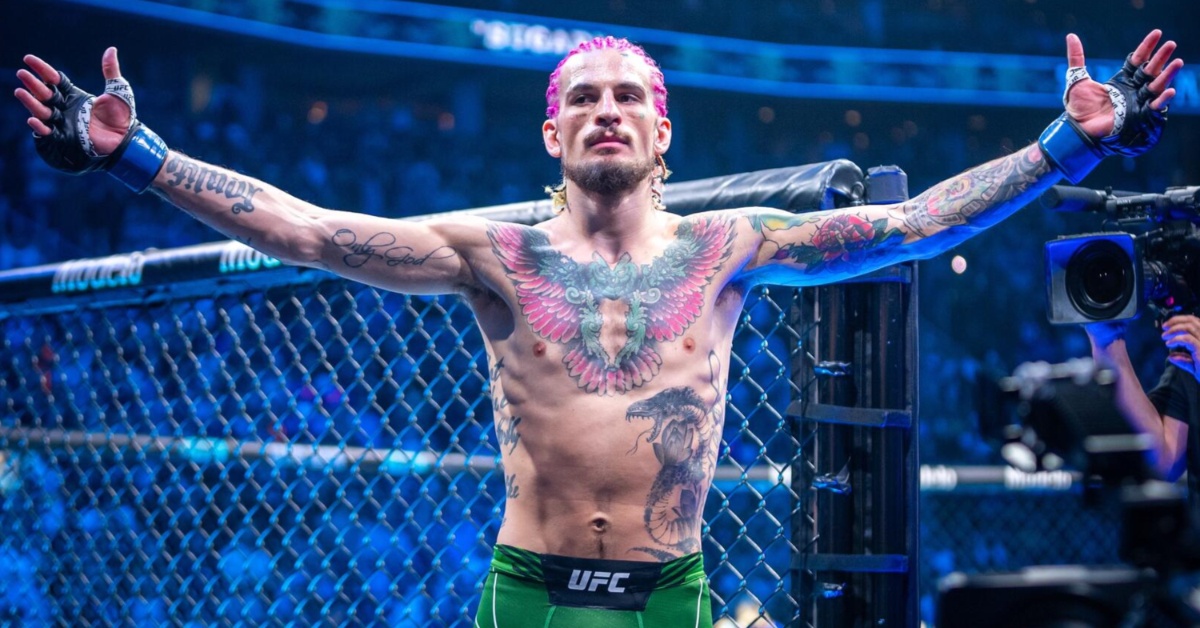 Newly minted bantamweight world champion Sean O'Malley believes he can teach Olympic gold medalist Henry Cejudo a thing or two about wrestling.
On August 19, 'Sugar' went from standout to superstar with a perfectly-timed counter right hand that sent his opponent, Aljamain Sterling, crashing to the canvas in spectacular fashion in the second round of their UFC 292 title tilt.
Sean O'Malley's impressive win over the 'Funk Master' largely hinged upon his ability to fend off Sterling's relentless takedown attempts. Appearing on the Believe You Me podcast with former middleweight titleholder Michael Bisping, 'Sugar' suggested that his speed and ability to hit a target from long distances make it incredibly difficult for wrestlers to implement their game plan against him.
"Aljamain Sterling was not expecting me to be as fast as I was," O'Malley said. "And it drives me crazy when people are like 'Why didn't he wrestle, why didn't he try to wrestle?' I'm standing about 42 feet away from you and still being able to hit you, and these guys can't get in on me. It's not as easy as trying to grab my leg."
Sean O'Malley now finds himself with a massive target on his back and practically everyone is aiming for the bullseye.
Determined to defend his title at UFC 296 in December, O'Malley has a plethora of potential title challengers. One of which includes former two-division titleholder Henry Cejudo. From the moment 'Sugar' strapped on the gold, 'Triple C' has been targeting him with a series of verbal insults dripping with his signature cringe style of trash-talk.
Speaking about a potential clash with Cejudo, Sean O'Malley suggested that he could teach 'Triple C' a thing or two about wrestling after doing something Cejudo couldn't against Aljamain Sterling.
"[Sterling] couldn't [wrestle more]. That was 100% his goal, it was no secret what our game plans were. I executed mine better. And even when he did get me up against the fence I outwrestled him in a sense. He couldn't take me down. I'll teach Henry whatever he wants to know. 'Cause he took Henry down four times. There's just levels to wrestling, and I'm above Henry – statistically speaking – against Aljamain" (h/t MMA News).