Sean O'Malley received threatening DMs from Vitor Belfort after divulging 'Open' relationship details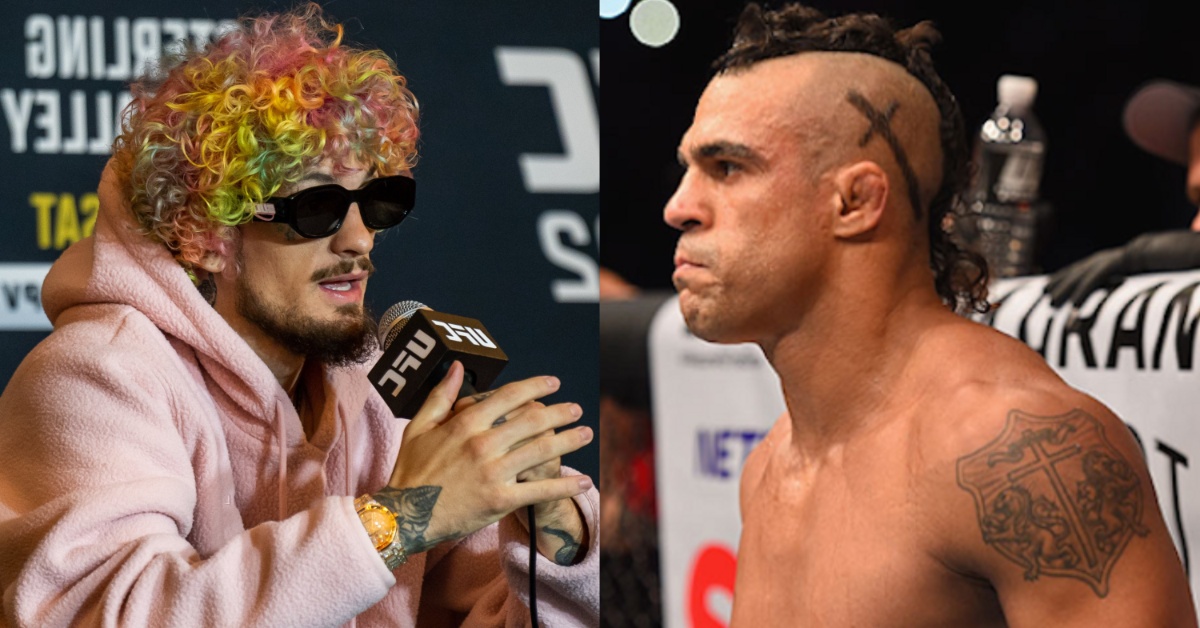 According to newly minted bantamweight world champion Sean O'Malley, another former UFC titleholder wants to kick his a** after making some controversial remarks about his "open" relationship.
Days removed from his stunning second-round knockout against Aljamain Sterling at UFC 292 in Boston, 'Sugar' rubbed a lot of fans the wrong way after suggesting that he had the right to cheat on his wife because he's "a king" and pays for everything. The comments weren't terribly shocking to most fight fans as Sean O'Malley had publicly spoken about his open relationship multiple times.
What ultimately struck a chord with fans was his admission that his wife, Danya Gonzalez, is "never fine with it" and "goes through phases."
That apparently got the attention of former UFC light heavyweight champion Vitor Belfort who, according to Sean O'Malley, sent him a DM threatening to kick his a**.
"You see what's going viral? A little missed commun-whatever," said O'Malley during a recent episode of his podcast. "I'll say it so people can clip this too, it said I can cheat on my wife because I'm the king and I pay for everything, you see that going viral as f*ck? It's fire. Vitor Belfort messaged me he said he wants to kick my a**.
"I think it was clipped from a couple but yeah, Vitor's gonna f*cking beat my a** now but I mean relationships are relationships, they work or they don't. We've been together for what eight years or some sh*t, doing good so it's crazy how people just, it's like you get married, you f*cking have a girlfriend and you live this one way. Any other way is not okay. It doesn't work for everyone like that" (h/t MMA Mania).
The Problem with Sean O'Malley's Relationship Admission
Non-monogamy has been a growing trend in recent years with individuals and couples openly exploring and engaging in romantic and sexual relationships with multiple partners at the same time. While it may seem odd for more traditional-minded folks, polyamory has been credited with making relationships stronger for those who engage in the lifestyle.
The problem with Sean O'Malley's take on a polyamorous or "open" relationship is that it's all completely one-sided. The fact that his wife is admittedly "never fine with it" is a big problem. It feels more like manipulation than anything and that is why many fans have taken issue with it.
What are your thoughts on O'Malley's comments about his wife and their relationship?