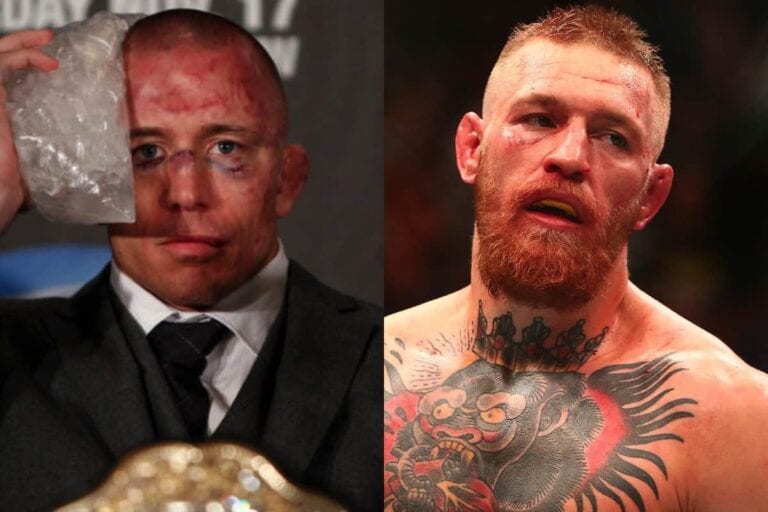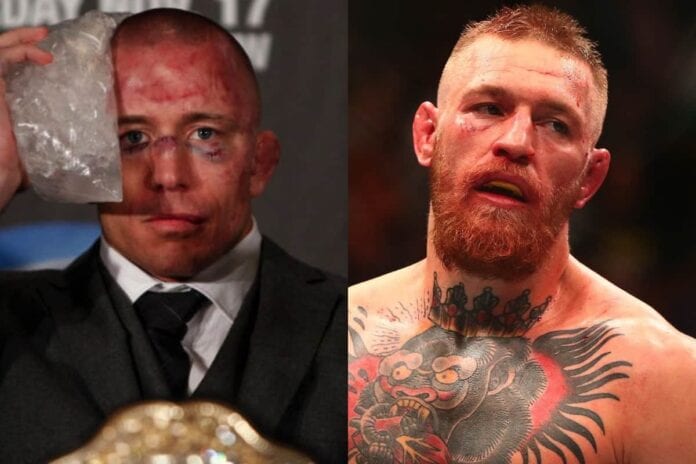 A massive main event may be in the works for the UFC's upcoming card from Madison Square Garden in New York City.
According to a report from Kimura.se, the UFC is set to announce a main event between Conor McGregor and longtime 170-pound king Georges St-Pierre for UFC 205 in November.
The announcement is said to be made on tomorrow's edition of UFC Tonight:
"A super match between former welterweight champion Georges St. Pierre and the reigning featherweight champion Conor McGregor rumored to be ready. The match will be scheduled as the main match on the UFC's first gala in New York.
It is the American news page Smackhisface.com announcing that the game will be ready and will be presented at tomorrow's episode of "UFC Tonight". According Smackhisface are sources of GSP's gym, Tristar Gym, reporting matching. The same sources say that the game was originally supposed to take place already at UFC 200, but those plans were scrapped when Conor lost to Nate Diaz at UFC 196th""
McGregor (20-3) is coming off of an amazing 25-minute battle against Stockton Native Nate Diaz at UFC 202 earlier this month, in which the Irish featherweight champion took home a majority decision win.
St-Pierre (25-2) hasn't seen the inside of a UFC Octagon in nearly three years since he successfully defended his then-welterweight title against Johny Hendricks at UFC 167 via split decision.
The Canadian phenom has been teasing a potential return to the UFC for quite some time now, however, names that are commonly being thrown about for the return include combatants such as Nick Diaz or current 170-pound champ Tyron Woodley.
If a bout with McGregor is on the table, it will certainly generate a massive payday for all parties involved.
We'll keep you updated as more news becomes available on the potential super-fight between St-Pierre and McGregor…