Ronda Rousey urged to consider UFC return, featherweight move: 'She should save the weight class'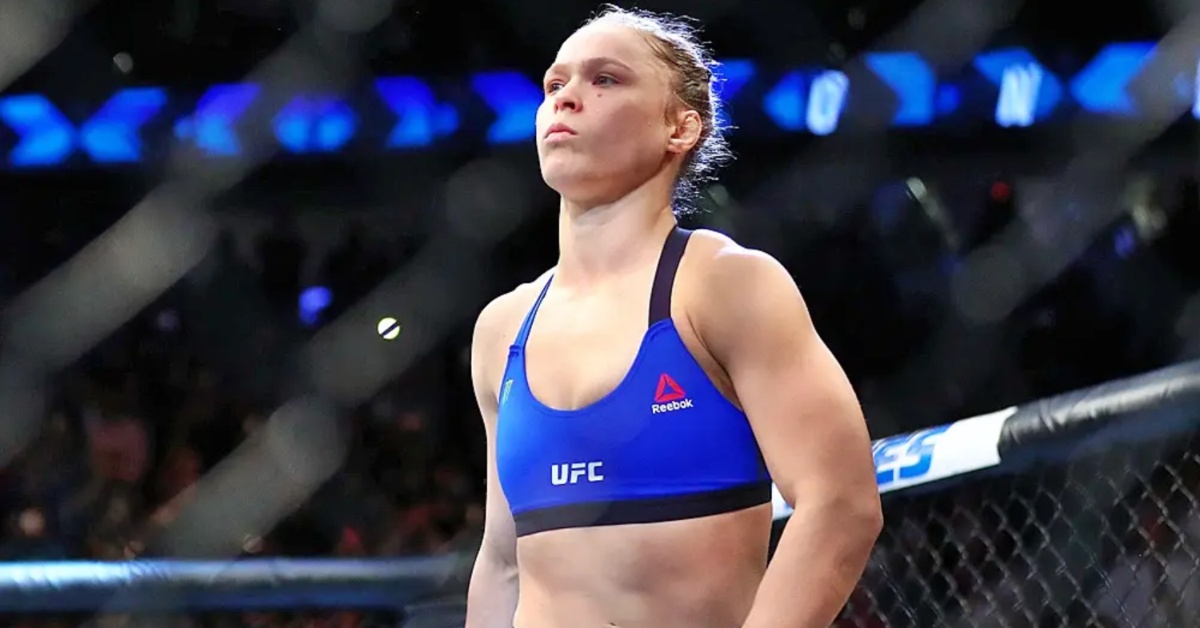 Inaugural bantamweight champion, Ronda Rousey has been urged to consider making both a UFC return following a lengthy hiatus from the sport – as well as a featherweight birth, in order to "save" a division which has seen little activity since its inception.
Rousey, the inaugural UFC bantamweight champion and former Strikeforce gold holder, has been sidelined from combat sports competition since headlining UFC 207 back in December 2016, suffering a brutal 48-second TKO loss to former two-weight champion, Amanda Nunes.
And off the back of the staggering championship challenge loss to the Brazilian, Rousey, who's sole other professional defeat came in the form of her title defeat to Holly Holm the prior year in a blistering second round high-kick KO, made the successful move to professional wrestling with the WWE (World Wrestling Entertainment).
Ronda Rousey linked with potential UFC comeback
Earlier this month, however, the future of the bantamweight title and the entirety of the featherweight division was cast into doubt, following the official retirement of former two-weight champion, Nunes.
And with former titleholder, Julianna Peña calling for a vacant title fight return, Ronda Rousey has been pegged as a potential opponent for the Washington native in what would come as a shocking Octagon comeback. 
Tipped as likely the most deserving fighter to make a return to the sport and challenge for a title immediately, Rousey was backed to complete such a feat by UFC play-by-play lead, Jon Anik.
"In a true meritocracy, that's not gonna sit well with me nor the athletes that have been donating blood, sweat, and tears to mixed martial arts over the last several years," Jon Anik said. "If anyone is worthy of that opportunity, it's probably Ronda Rousey, and I do believe that she would be competitive. She wouldn't enter that setting without the guarantee that she would be competitive."
"But, I didn't like that Henry Cejudo came back and cut the line of a bunch of 35ers that have been active," Anik explained. "So it would be hypocritical of me to say 'Absolutely' – but if there were ever a time, it would be absolutely now."
And according to the aforenoted, Cejudo's head coach, Eric Albarracin, Rousey should consider making a featherweight division move if she ever makes a comeback to the Octagon.
"Should be [at] 145lbs," Albarracin posted on social media of a potential return of Ronda Rousey to the UFC. "To save the weight class."