Ronda Rousey urged to avoid rumored return to the UFC: 'Walk away and be a farmer'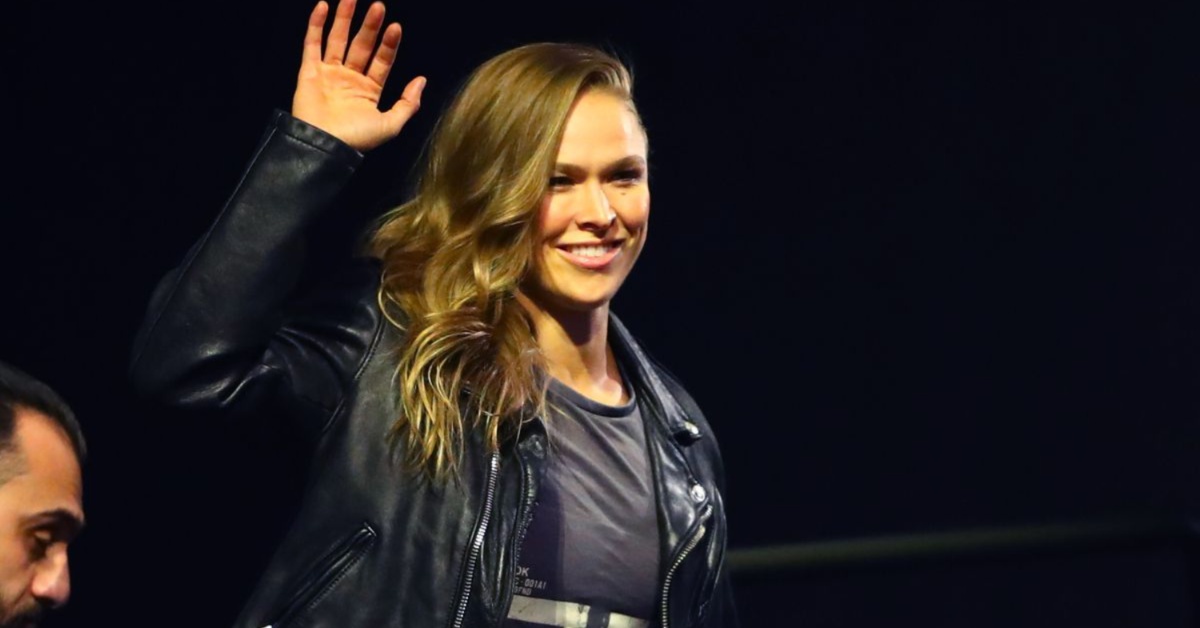 Former undisputed UFC bantamweight champion, Ronda Rousey has been urged to avoid a much-speculated return to the Octagon by former referee turned Bellator MMA color-commentator, John McCarthy, with the veteran claiming Rousey should turn her attention to farming instead.

Rousey, a former undisputed Strikeforce bantamweight champion an inaugural UFC bantamweight titleholder, has been sidelined from mixed martial arts competition since headlining UFC 207 back in December 2016.
Suffering her second career loss that night in Las Vegas, Nevada, Rousey dropped a stunning 48-second standing TKO loss to former undisputed featherweight and bantamweight titleholder, Amanda Nunes.
Departing the sport boasting a 12-2 professional record, Riverside native, Ronda Rousey suffered a stunning second round high-kick knockout loss to Holly Holm the year prior in an attempt title defense in Australia.
Since switching her talents to professional wrestling, Rousey has enjoyed a gold-laden spell with the WWE (World Wrestling Entertainment), however, according to recent reports, the judoka veteran is tipped to depart the organization before WrestleMania – which is tapped to take place in April of next year.
Linked with a potential return to the Octagon as a result – paired with the recent retirement of Brazilian favorite, Nunes back in June after her UFC 288 win, fuel was added to the proverbial fire last night, with Ronda Rousey posting an advertisement promoting this weekend's UFC 290 card during International Fight Week.
John McCarthy urges Ronda Rousey to avoid a UFC return
However, in the wake of constant links to an Octagon comeback, Ronda Rousey has been urged to avoid a return by former referee, McCarthy.
"Look, I love Ronda (Rousey)," McCarthy said on his podcast. "I've known Ronda for a long time. I think she's – a lot of people don't understand Ronda and her mindset, who she is. If she wants to come back, I'd be surprised that she wants to come back. She's got a whole life, and she's made a ton of money. And she can do whatever she wants. She's got a husband sitting there, she now has a baby sitting there. And she's got her Browsey Acres that she is very functional in and loves to be part of and wants to be there. And when you're talking about fighting, now it's about time. Time away from all of that."
"Could she make money trying to go back to the UFC?" McCarthy explained. "Yeah, Dana (White) would pay her a sh*t load. But it probably wouldn't be the smart thing for her to. She's got a great life. Great career in the UFC, great career in the WWE. Walk away and be a farmer." (H/T MMA News)