Ronda Rousey appears in advert promoting UFC 290, sends fans into raptures amid rumors of Octagon return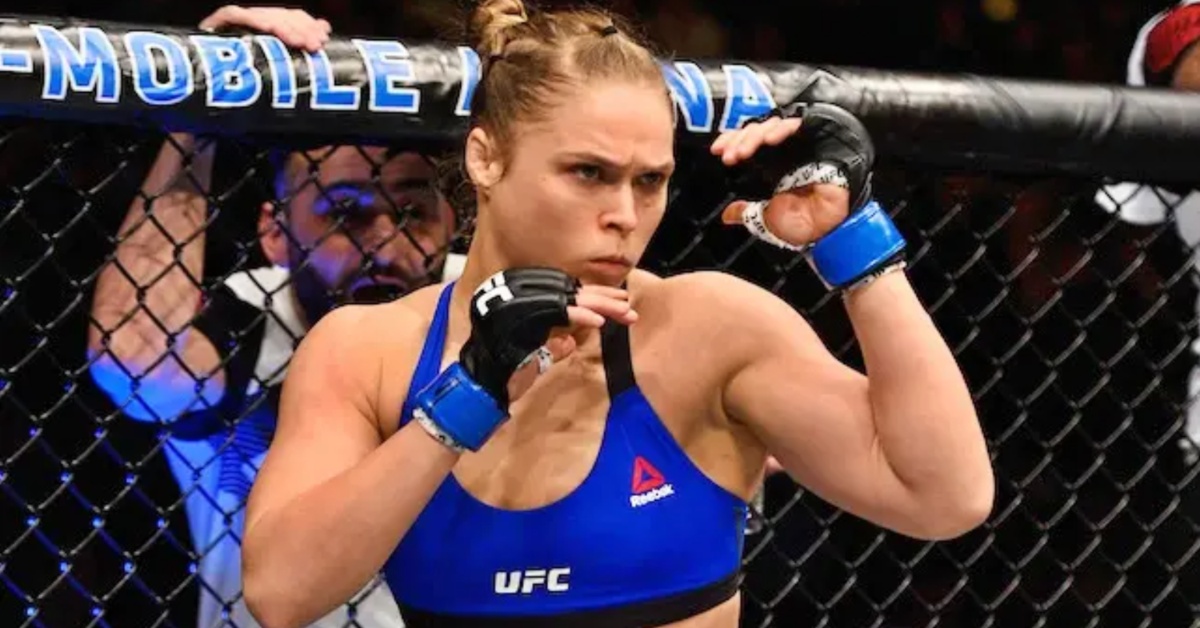 Amid continued links with an eventual return to mixed martial arts following a seven-year hiatus from combat sports, former UFC bantamweight champion, Ronda Rousey has added fuel to the proverbial fire, after taking part in an advertisement promoting UFC 290 this weekend in Las Vegas, Nevada.
Rousey, a former and inaugural bantamweight champion under the banner of the UFC, has been sidelined from the Octagon since headlining UFC 207 back in December 2016, suffering her second consecutive professional loss in a first round TKO loss to former two-weight champion, Amanda Nunes.
The defeat followed a stunning second round high-kick KO loss to former champion, Holly Holm in the pair's bantamweight title fight the year prior.
However, in the wake of Brazilian veteran, Nunes' retirement at UFC 288 last month, Ronda Rousey has been linked with a potential return to mixed martial arts competition – in the search of a vacant bantamweight title fight.
Furthermore, Riverside veteran, Rousey has been urged to even consider the possibility of making a leap to the featherweight division – in a bid to potentially save the weight class from further obscurity.
Ronda Rousey is expected to leave the WWE before WrestleMania in April
Transitioning to professional wrestling with the WWE (World Wrestling Entertainment) since her retirement from mixed martial arts, Rousey, who has enjoyed a gold-laden spell with the outfit, is expected to end her tenure with the oganization before April of next year according to recent reports.
"This was always, always, always the plan, It kept getting delayed and then Ronda (Rousey) got hurt and the thing was – and I don't know the date, and it might be SummerSlam, it might be a little bit after – the deal is that Ronda has a hard out. She gave a date. 'This is my last date.' 'Cause I remember talking to somebody there and it's like, 'I know they're going to do this, and I guess, make the big match for WrestleMania.' And it's like, 'No, her hard out is…' – they didn't give me the date but it's long before WrestleMania."
And ahead of UFC 290 this weekend, speculation continues to mount regarding a well-timed return to combat sports for Ronda Rousey – who recorded a promotional video for betting site, DraftKings – promoting this weekend's flagship event.
"UFC 290 is going down in Las Vegas, but most importantly, have you built your bet slip yet?" Ronda Rousey said. "Because UFC 290 is right around the corner and you don't wanna miss it. My partners over at DraftKings Sports Book have a great offer for the matchup. They are offering new customers $150 in bonus bets, instantly when you just bet $5. Get in on the action this weekend by downloading the DraftKings Sports Book app today. And don't forget to use my promo code, 'Rousey'.