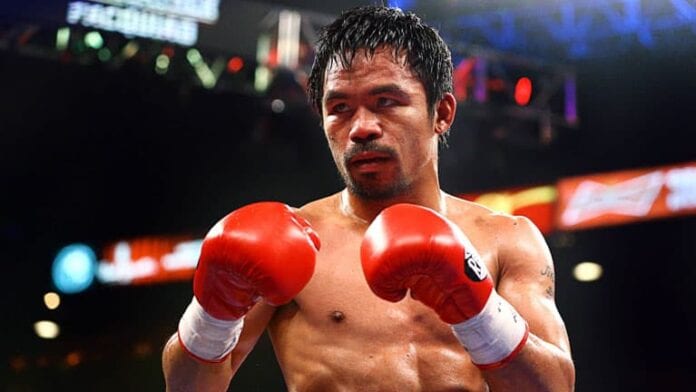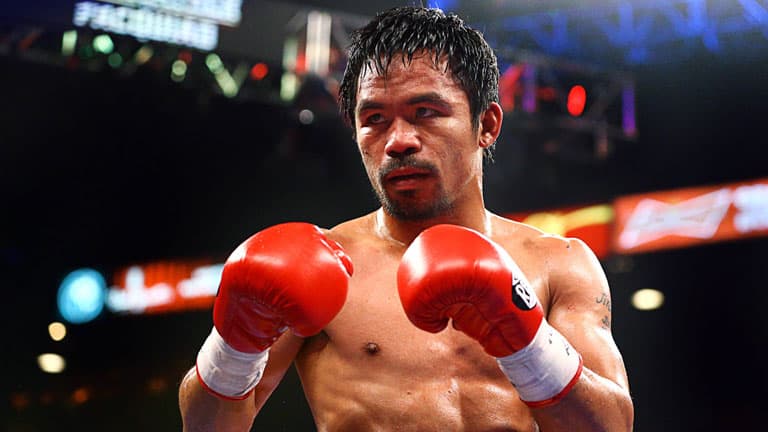 They are the guys you don't want to run into on the street or in the ring. It doesn't matter if they are martial artists, boxers, MMA fighters, wrestlers, or any other athlete. There are very few fighters in the sports world that stand out from the rest of the pack. We have compiled a list of the top professional combat fighters from various backgrounds and ranked them according to their achievements, level of expertise, and the chance that they could give anyone a good kick in the behind.
Jones was the first boxer to transition from a light-middleweight to a heavyweight belt and was named the Boxing Writers Association of America's Fighter of the Decade for the 1990s. Jones set a record by wearing seven belts at once, and he had a distinctive look and granite chin. Jones' legacy was assured even as his supremacy waned.
He is currently the most well-known player in the sport of boxing, which is the most popular sport similar to slots online game in the world. Pac-Man, named Fighter of the Decade for the 2000s, won ten world titles in eight different weight classes to become the first octuple boxing champion. This Filipino fighter, who began his career in 1995, advanced through the weight classes unlike nobody else before or since, perfecting his flashy footwork with a strict work ethic and finally emerging as the most electrifying and well-paid athletes in the world.
How did you come up with the nickname "The Last Emperor"? Try going nearly a decade without losing. His strongest quality was longevity, passion, stoicism, and unpredictableness. It was difficult to defeat or even dominate this Russian heavyweight. Some claim that by competing for PRIDE-FC, M1 Global, and Affliction instead of the UFC, he had access to easier opponents, but when he was at his best, Emelianenko was without a doubt king.
This welter weight is a fantastic MMA ambassador and possesses the intelligence, raw power, and discipline needed to thrive in the octagon. Karate, boxing, jiu-jitsu, wrestling, and Muay Thai round out GSP's strong martial arts background and make him a very well competitor. The man known as Rush is still at the top of his game.
Iron Mike had held the title of undisputed heavyweight champion after winning all 19 of his early matches. The Baddest Man on the Planet was dominant and feared in the 1980s and 1990s and could have defeated any man on this list at his peak. He was the young boxer to ever hold heavyweight championships from the WBC, WBA, and IBF.
Image Source: Mike Tyson
Even UFC president Dana White referred to this Brazilian mixed-martial artist as the greatest ever. The Spider now owns the UFC record for the longest championship defence run. He is best known for his Muay Thai abilities, but he also holds black belts in Judo and Brazilian Jiu-Jitsu, among his many other titles. The best fighters ever, pound-for-pound, he prevails by knockouts, submissions, intimidation, and other means, which occasionally lands him in hot water.
Bruce lee
Bruce Lee was a martial artist who transformed fighting into an art form and catapulted martial arts to new heights of fame. He possessed the skills to back up his stature as a pop culture icon: he was strong, flexible, lightning-fast, and had unheard-of stamina. Lee created Jeet Kune Do, also known as The Way of the Intercepting Fist, using various methods. But he was a warrior in the truest meaning—a street fighter first and foremost.
Joe Louis
With his tenacity, genuineness, and potent punching track record, the Brown Bomber—regarded as the best heavyweights to ever tread between the ropes—brought boxing back from the brink. He was a national hero who also stood for the struggle for racial integration and American superiority in athletics.
Muhammad Ali
As much of a character as he was a fighter, The Greatest, Ali consistently trash-talked opponents and stuck up for his convictions. This heavyweight won the fight using his height, footwork, quick fists, and Rope-A-Dope technique. Ali surprised everyone, even when they said he was past his prime.