Paul Craig calls for clash with Bo Nickal following successful middleweight debut at UFC London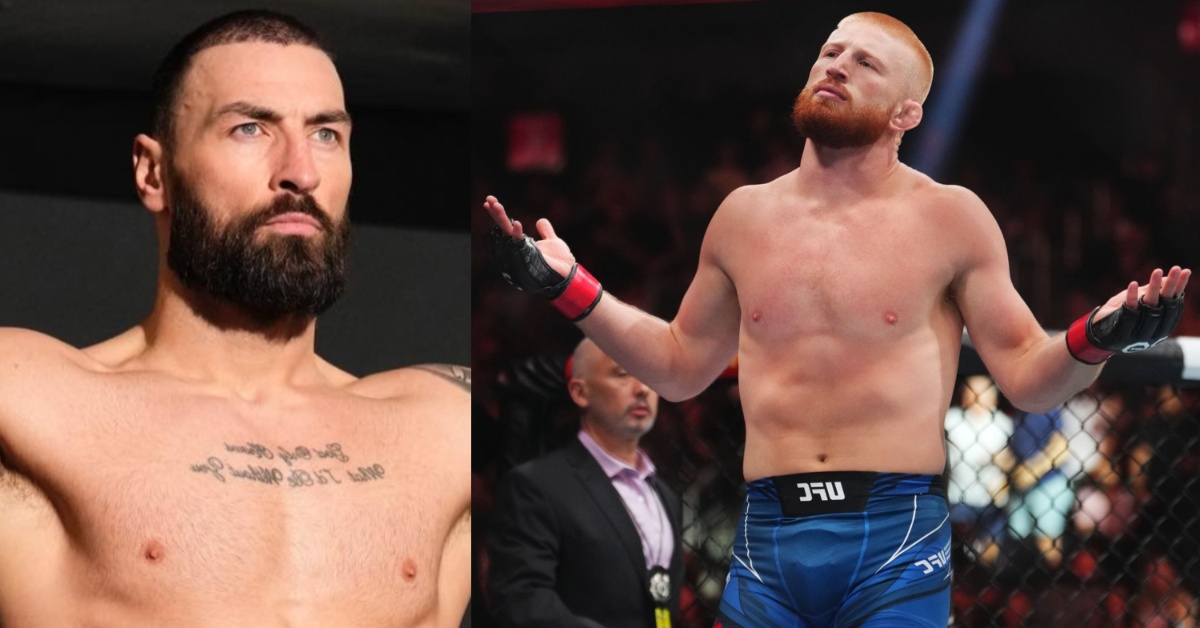 After making a successful middleweight debut at UFC London, Paul Craig has his sights set on a clash with world-class wrestler Bo Nickal.
'Bearjew' gave the raucous crowd inside London's world-famous O2 Arena something to cheer about, scoring a second-round TKO against Andre Muniz. The bout was very reminiscent of Paul Craig's work at 205, seeing the fighter find himself in a bit of trouble before rallying and ultimately using his impeccable ground game to get the job done against a tough Brazilian foe.
Once the UFC's return to The Big Smoke was in the books, Paul Craig joined Din Thomas, Laura Sanko, and Karyn Bryant on the UFC London post-fight show to discuss his big win and what may come next. During the conversation, 'Bearjew' revealed that he is by no means done with light heavyweight, but hopes to work his way into the middleweight division's top 15 before potentially venturing back to 205.
"What I want to do is be in the top 15. I'm No. 9 in the light heavyweight [division] and that journey's not over," Craig said. "I'm the only guy with a victory over the ex-champion Jahamal Hill and [Magomed] Ankalaev, the other top guys in this division. I believe I can still hang with those guys. If I move back up from middleweight to light heavyweight, there will be a more scientific approach like me coming down to middleweight."
Paul Craig wants Bo Nickal Next
As for who he wants next at middleweight, Paul Craig called out none other than Bo Nickal, a fast-rising and undefeated middleweight prospect.
"As a middleweight, I kinda like Bo Nickal," Craig continued. "Nobody wants to fight him, but if he takes me down, he better be very good at passing guard because I'm very good at retaining guard."
Asked why he has Nickal in his sights, Craig admitted the appeal was in part due to Nickal's name recognition, but he also believes that Nickal's wrestle-heavy style of fighting will play right into his own game plan.
"He's a name and he can play into my game plan," Craig said. "He gets in tight and takes me down, it just fits me better."
Bo Nickal is coming off his fifth-straight win since beginning his mixed martial arts career in 2022. Nickal, a three-time NCAA Division I national champion, scored back-to-back submissions on Dana White's Contender Series last year before making his promotional debut. He added another submission to his resume, finishing Jamie Pickett in the first round of their UFC 285 matchup.
Most recently, Nickal scored a 38-second KO against UFC debutant Val Woodburn at UFC 290 earlier this month.