Nick Diaz, Nate Diaz receive backing for future UFC Hall of Fame induction: 'Without a shadow of a doubt'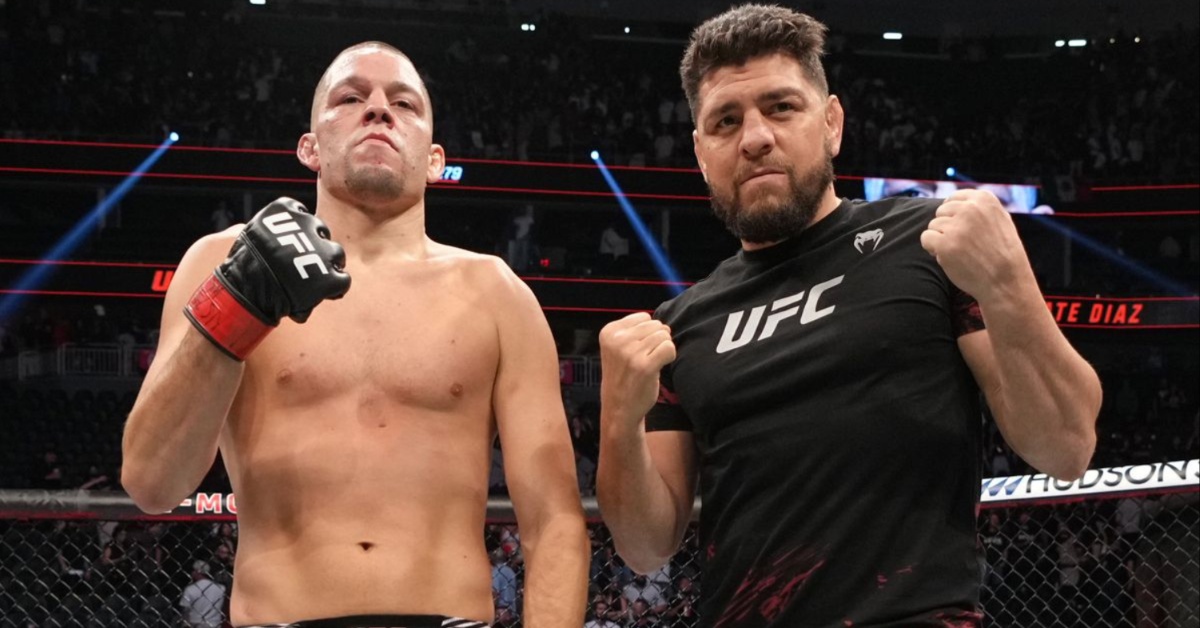 Iconic modern day sport pironeers, Nick Diaz and Nate Diaz have both been backed to land in the UFC's Hall of Fame in the future by a current class member; former undisputed middleweight champion, MIchael Bisping.
Nick Diaz, a former UFC welterweight title challenger, held gold under the banners of the now-defunct duo of Strikeforce and WEC (World Extreme Cagefighting) during his illustrious mixed martial arts career, and has been weighing up a potential comeback to the MMA next year.
Recently spotted in tremendous shape training alongside UFC heavyweight knockout king, Derrick Lewis, Stockton veteran, Diaz has been sidelined since suffering a third round TKO retirement loss to former champion, Robbie Lawler in a 2021 rematch between the two.
And as for his younger brother, Nate Diaz, the one-time lightweight title challenger and The Ultimate Fighter victor ended his Octagon tenure back in September of last year in a blaze of glory, submitting former titleholder, Tony Ferguson with a fourth round guillotine choke submission win.
Nick Diaz and Nate Diaz have been touted as future UFC Hall of Fame inductees
Expected to land back in the promotion next year potentially along with his brother, Nick Diaz and Nate Diaz have both been listed as candidates for future Hall of Fame inductions by British veteran turned color-commentator, Bisping.
"My God, of course, without a shadow of a doubt, without question," Bisping said on his YouTube channel. "I say both of them. I think Nick Diaz over Nate Diaz certainly deserves to be in there. Nate Diaz, of course, is a global sensation, the win over (Conor) McGregor and the loss to McGregor, they were some of the biggest pay-per-views, and people love the guy. They love to watch him fight." 
Do you agree with Michael Bisping's thoughts on Nick Diaz and Nate Diaz?