The lead up to UFC 196, a least the last 11 days of it, was filled with talk about size difference. After dominating the featherweight division with his massive size and reach advantage, Conor McGregor found himself as the physically smaller man when Nate Diaz stepped in to replace the injured Rafael dos Anjos. No longer was the lightweight title on the line, nor was the 145-pound strap, as 'The Notorious' and Diaz agreed to a 170-pound weight limit for their short notice dance.
In the end it was the Stockton bad boy who would revel in the spoils of triumph, putting the crews to an exhausted McGregor with a second frame rear naked choke. As the Irish superstar tapped in submission, the mixed martial arts world was once again thrown in to turmoil. Another 'untouchable' fell to an underdog, and Diaz's victory launched his stock in to the stratosphere.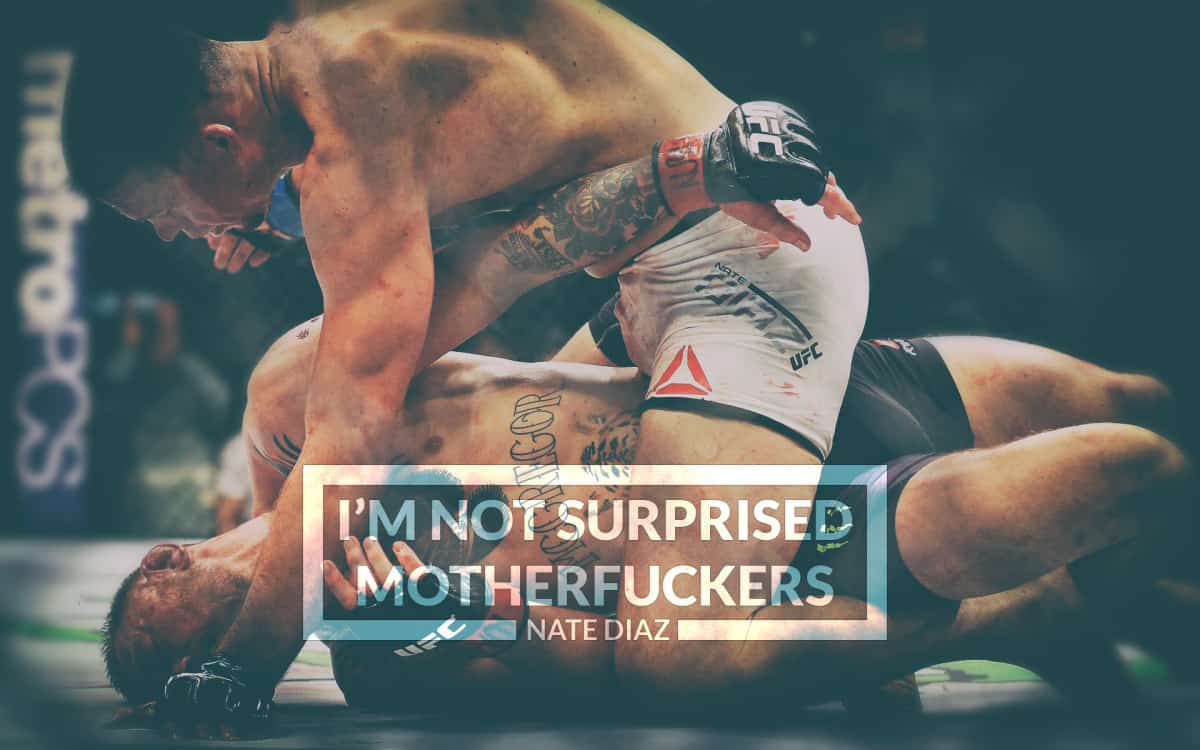 The sharp wit and cocky predictions of McGregor were now vastly over shadowed by the gritty realism and anti-BS of the infamous Nate Diaz. The grappler-boxer from Stockton, California was finally getting the air time he'd so wanted, but it wasn't long before he was inevitably linked to 'The Notorious' once again. UFC 200 was the proposed event, and a do-over at welterweight was forcibly requested by McGregor.
UFC president Dana White revealed McGregor wanted to 'run it back,' thoroughly unhappy with his performance in their first fight on March 5, ad wanted the chance to show what he really had to offer the bigger man in Diaz. All this and more fell by the wayside as Diaz vs. McGregor 2 suddenly slipped out of existence, albeit temporarily.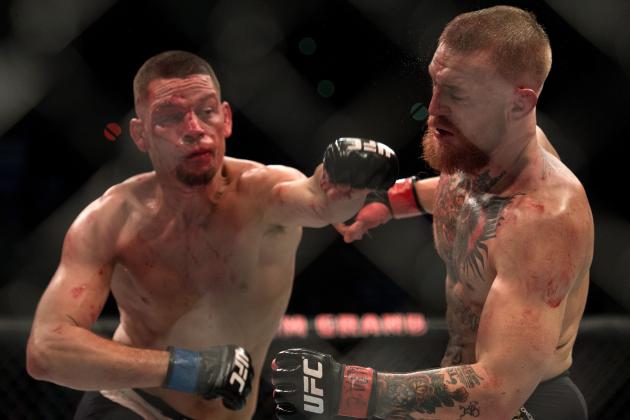 'The Notorious' semi-retired, got in to beef with the UFC and even stoked the fire around the rumours of a boxing match with Floyd Mayweather before finally removing his head from the clouds. The deal was made, UFC 202 was the card on August 20, and the two rivals who shared such an enthralling beef before UFC 196 would do it all over again. But what of this ever present size difference?
Latest Diaz and McGregor pics on page 2…
If you enjoyed this story, please share it on social media!