UFC lightweight/welterweight contender Nate Diaz has become an icon in the mixed martial arts world. A combination of years toiling at the lower middle end of the promotion's payscale, facing the top contenders, his 'real' style of trash talking and recent performances have seen his stock rise dramatically. He faced Conor McGregor in his most recent outing at UFC 196, and the ferocious trash talk shared between the two during their 11 day rivalry was some of the best in the sport's history.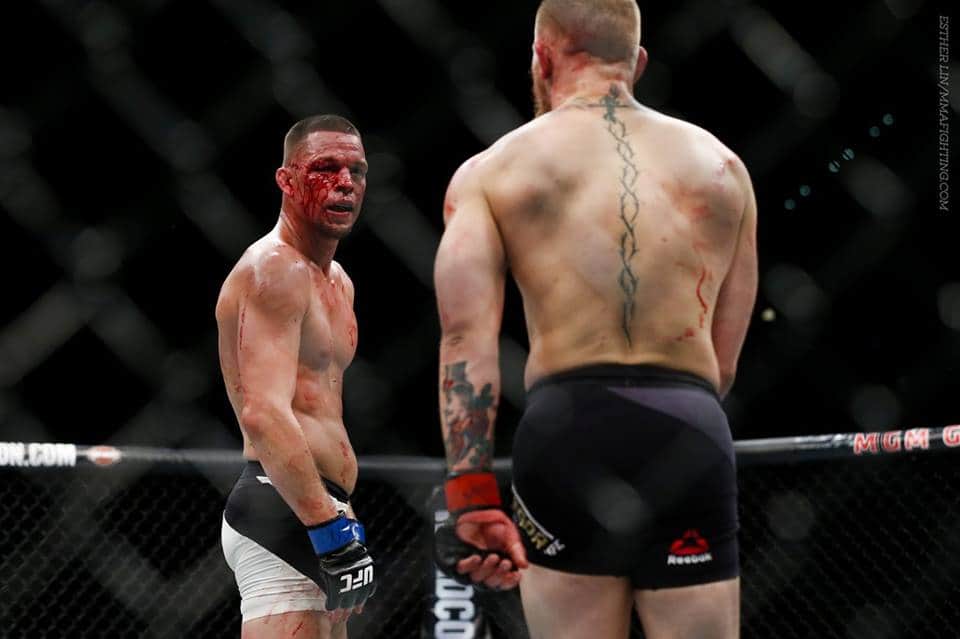 It was only Diaz that could back up his talk on March 5 though, as he outboxed and submitted 'The Notorious' in two rounds. The resulting payday and media attention is much deserved in this writer's opinion, but many believed the rematch at UFC 200 is wholly unnecessary. Once again taking place at welterweight, the featherweight champion McGregor is still leaving destruction in his wake, even after losing, as the interim title goes on the line between Jose Aldo and Frankie Edgar on the same night.
All this said, and with Diaz experiencing a new high in his mainstream popularity, the Stockton bad boy is still up to his old and rather hilarious tricks. Check out his recent troll of Donald Cerrone and Anthony Pettis on Instagram. The former lightweight champion 'Showtime' and current welterweight fighter 'Cowboy' have been doing some sparring together recently, much to the interest of many followers on social media and in the Jackson-Wink MMA gym. Nate Diaz is not impressed though: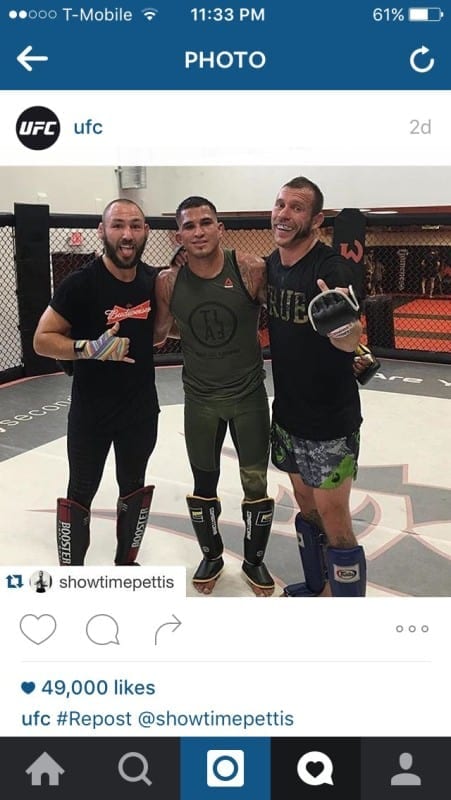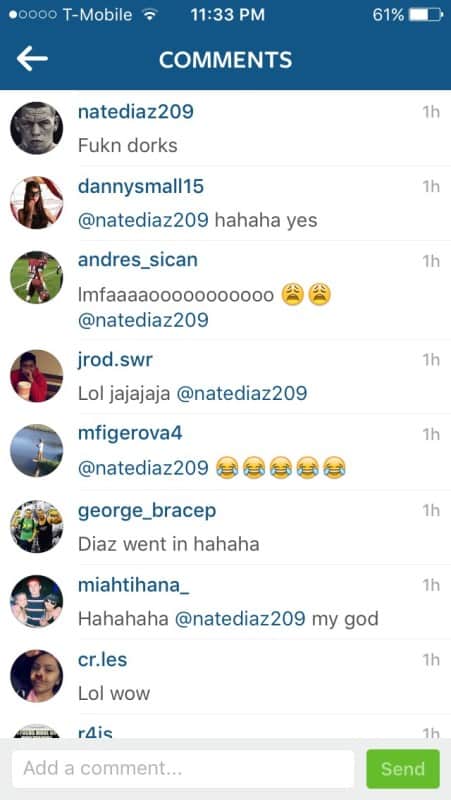 Classic Nate Diaz right there!
Another victory over McGregor at their scheduled UFC 200 rematch would surely see Diaz in line for a title shot at either 170 or 155 pounds, and would likely cause 'The Notorious' to head back down at least one weight class. Until the time they collide again in July, we no doubt have a myriad of hilarious trash talk to look forward to.
Video recap of Diaz vs. McGregor on page 2
continue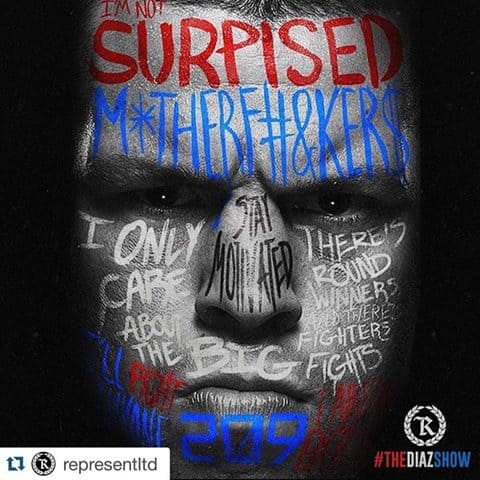 Best moments from Nate Diaz vs. Conor McGregor