Nate Diaz claims Jake Paul 'Can't really fight' following boxing loss: 'I had the choke in the ninth'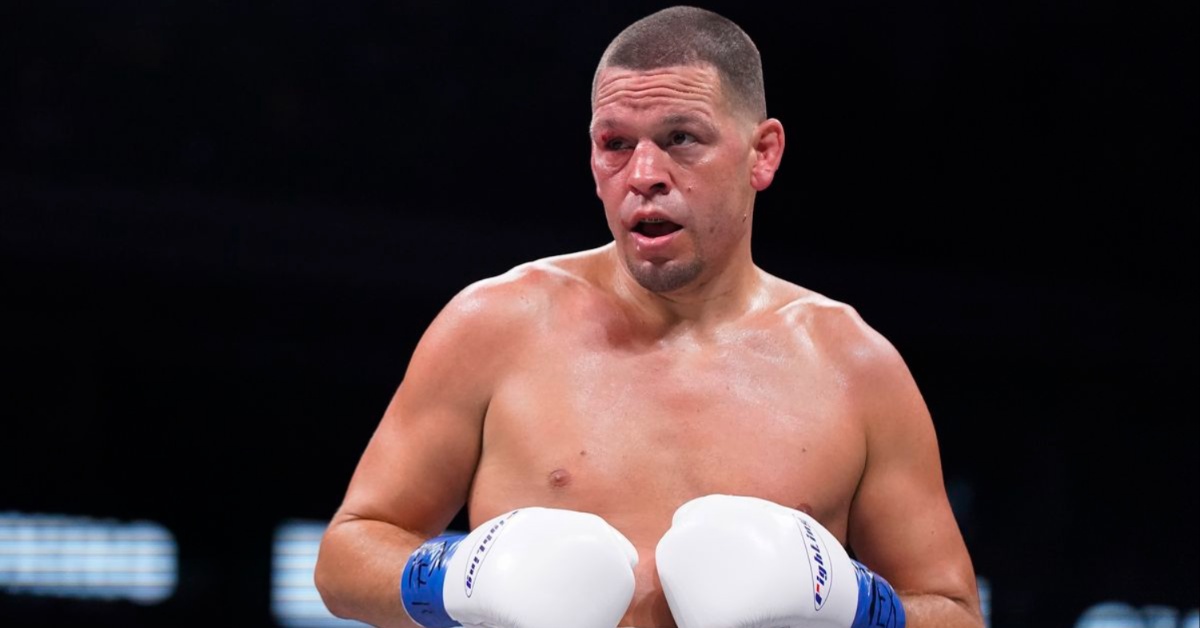 Off the back of his unanimous decision loss to the outspoken, Jake Paul in Dallas, Texas last night, former UFC lightweight title challenger, Nate Diaz has claimed that the Ohio native "can't really fight" – joking that he almost latched onto a guillotine choke in the ninth round of their professional boxing match.
Making his return to combat sports for the first time since a UFC 279 submission win over former interim lightweight champion, Tony Ferguson, fan-favorite veteran, Diaz dropped a unanimous decision (97-92, 98-91, 98-91) loss to the now 7-1 Paul, over the course of 10 rounds at the American Airlines Center.
Surviving beyond an adversity-filled opening round, which included Paul landing a massive counter hook which wobbled and sent Diaz reeling, the Californian was ultimately dropped midway through the bout.
Landing his own series of strikes – particularly in the latter series of their showdown, Diaz even attempted to grab hold of a front headlock and standing guillotine choke in the penultimate round of his fight with Paul – throwing his hands in the air in celebration after the referee separated the duo. 
Jake Paul offers to fight Nate Diaz in rematch under the PFL banner
And receiving a stunning offer of a $10,000,000 payday from Paul to take part in a rematch under the PFL (Professional Fighters League) banner – strictly under the unified mixed martial arts ruleset, Diaz made the admission that despite his loss, Paul "can't really fight".
"I'm not trying to f*cking talk sh*t," Nate Diaz said at his post-fight press conference. "He's boxing high-level MMA guys and he's sparring hard and working with good people, and then he starts talking sh*t to me throughout the camp. It comes with the territory and all is fair, love and war, I'm always about that. Say whatever you want, that's fine. But then when you start making things personal, trying to make things personal, saying sh*t he shouldn't be saying. It hurts people's feelings when I say this ain't a real fight."
"Because if it's a real fight – remember [the] Logan Paul (lookalike) in New Orleans?" Nate Diaz asked. "No problem. This is not a real fight to be talking to me like that. This is a boxing competition, so that's what I meant by he can't really fight. It's not overly disrespectful, If yu can't really fight, don't be talking sh*t." 
Would you like to see Nate Diaz rematch Jake Paul in the PFL?