Nate Diaz accepts Jake Paul's $10 million PFL challenge: 'I already won that battle'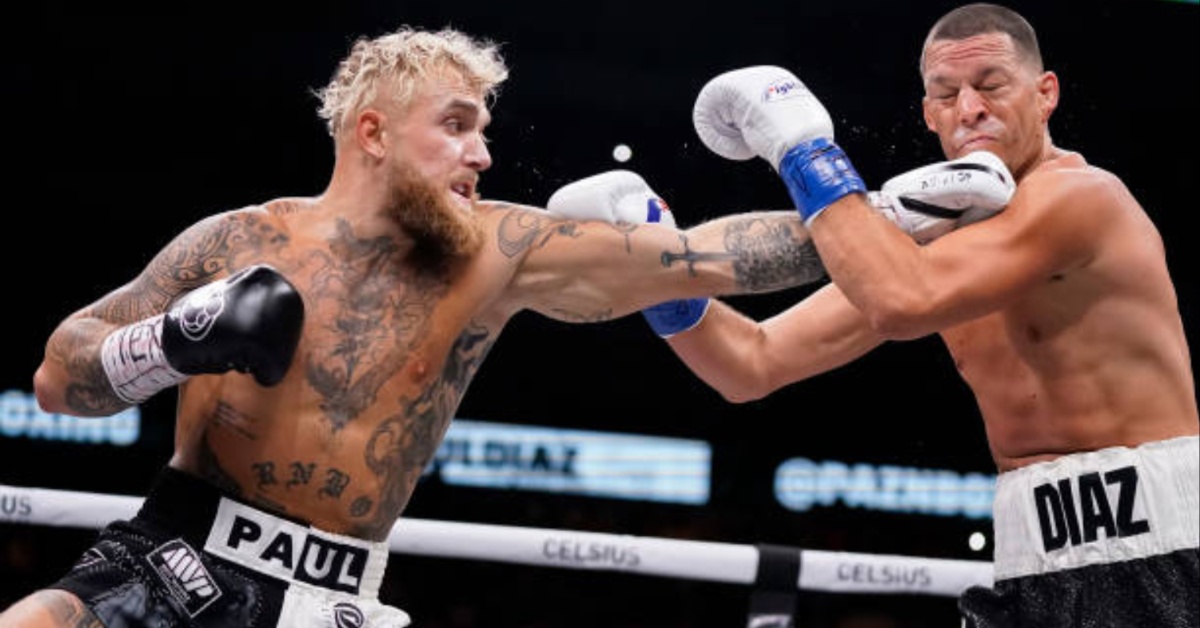 On Saturday night, Jake Paul scored the first win in his budding rivalry with former UFC star Nate Diaz.
'The Problem Child' delivered another top-notch performance against one of mixed martial arts' most elite, and earned a unanimous decision victory over the 'Stockton Samurai.' But if things go Paul's way, this is just the first chapter of what could be a long and entertaining feud between two men from very different ends of the combat sports spectrum.
Immediately following their scrap inside the American Airlines Center, Jake Paul once again threw out his MMA offer to Nate Diaz. $10 million dollars for a fight inside the PFL Smart Cage in 2024. While Diaz has remained non-committal when discussing the offer previously, the TUF alumnus seemed much more open to the possibility, with the caveat that it would be a co-promotion with his Real Fight Inc. organization.
Could We Get Jake Paul vs. Nate Diaz 2 Inside the Smart Cage?
With his seventh career pro boxing win. Jake Paul is expected to turn his attention toward an expected mixed martial arts debut next year with the Professional Fighters League. No date or opponent has been announced, but it's quite clear that Paul desperately wants his MMA debut to come against Nate Diaz. And with Diaz taking an L in their boxing showdown on Saturday night, it's possible that the kid from 209 will want some retribution on home turf. That is unless big brother Nick Diaz gets to it first.
"I wasn't trying to, but I had a single leg in the first and a choke in the ninth, so I already won that battle," Diaz said, referencing moments in the fight where his MMA instincts began to take over.
Do you want to see Nate Diaz and Jake Paul run it back? And if so, in which sport?