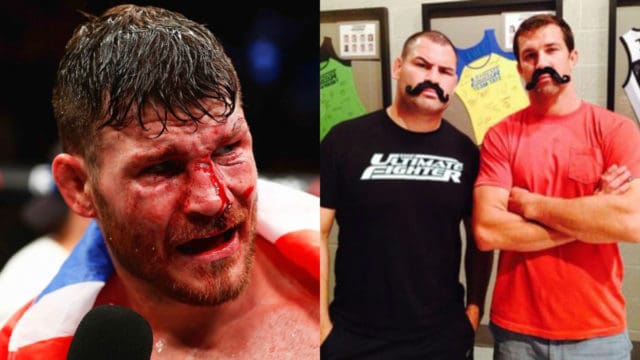 'The Count' believes he'll do better without a full camp…
It seems that 2016 is yet another year of the injury bug, as pay-per-view and fight night bouts continue being laid to waste by last minute accidents. The most recent of these main event smashing injuries was Chris Weidman's withdrawal from the June 4 UFC 199 PPV card in Inglewood, California. 'The All-American' requires surgery due to a rather concerning spinal injury, which he detailed in a graphic Facebook post yesterday. In dropping out of the event, Weidman left a gap opposite the middleweight boss Luke Rockhold, but every cloud has a silver lining.
As a result of Weidman's injury and removal from UFC 199, we get to see another rematch, this time between the 185-pound champ Luke Rockhold and his old nemesis Michael Bisping.
'Rocky' and 'The Count' first squared off in Sydney, Australia in late 2014, with Rockhold furthering his claim to the title fight with Weidman by rocking and then submitting Bisping inside two rounds. After finishing Lyoto Machida, Rockhold went on to brutally batter Chris Weidman for the title in a gruelling affair at UFC 194.
Just out of interest, here's Rockhold's streak compared to Bisping's:
Luke Rockhold: Costa Philippou TKO, Tim Boetsch submission, Michael Bispig submission, Lyoto Machida submission, Chris Weidman murder TKO
Michael Bisping: CB Dolloway unanimous decision, Thales Leites split decision, Anderson Silva Unanimous decision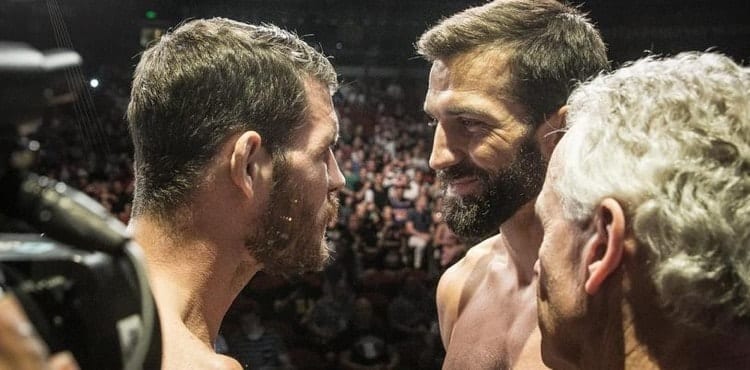 So Luke Rockhold is the bigger man, on home turf, coming in on a streak of finishes that includes one against Michael Bisping, and has a full camp compared to two weeks notice for 'The Count;' Where's the smart money going at the bookies?
Well hold your horses, because Bisping believes the short notice fight is actually in his favor…
continue…
If you enjoyed this story, please share it on social media!