Still fresh to the throne, UFC middleweight champion Michael Bisping is hot property right now. It was 10 years ago to this day that he joined the UFC, and is now a far cry from the unknown Englishman with a brash attitude. He is famous, successful, a wealthy man and has a huge target on his back after dispatching of Luke Rockhold at UFC 199. 'The Count' put away 'Rocky' with a rousing first round knockout, and now the challenges are flying in faster that we can report them.
At first it was Rockhold demanding an immediate rematch, then a rematch with Dan Henderson was being discussed for UFC 204, then welterweight legend Georges St-Pierre declared he wanted 'The Count' as his return fight. Later we had Chris Weidman engaging in heated beef with Bisping on Twitter, Jacare Souza demanded his props and Nick Diaz reportedly challenged him to fight at 178 pounds. It's more of a question of who doesn't want to fight the new middleweight boss at this stage.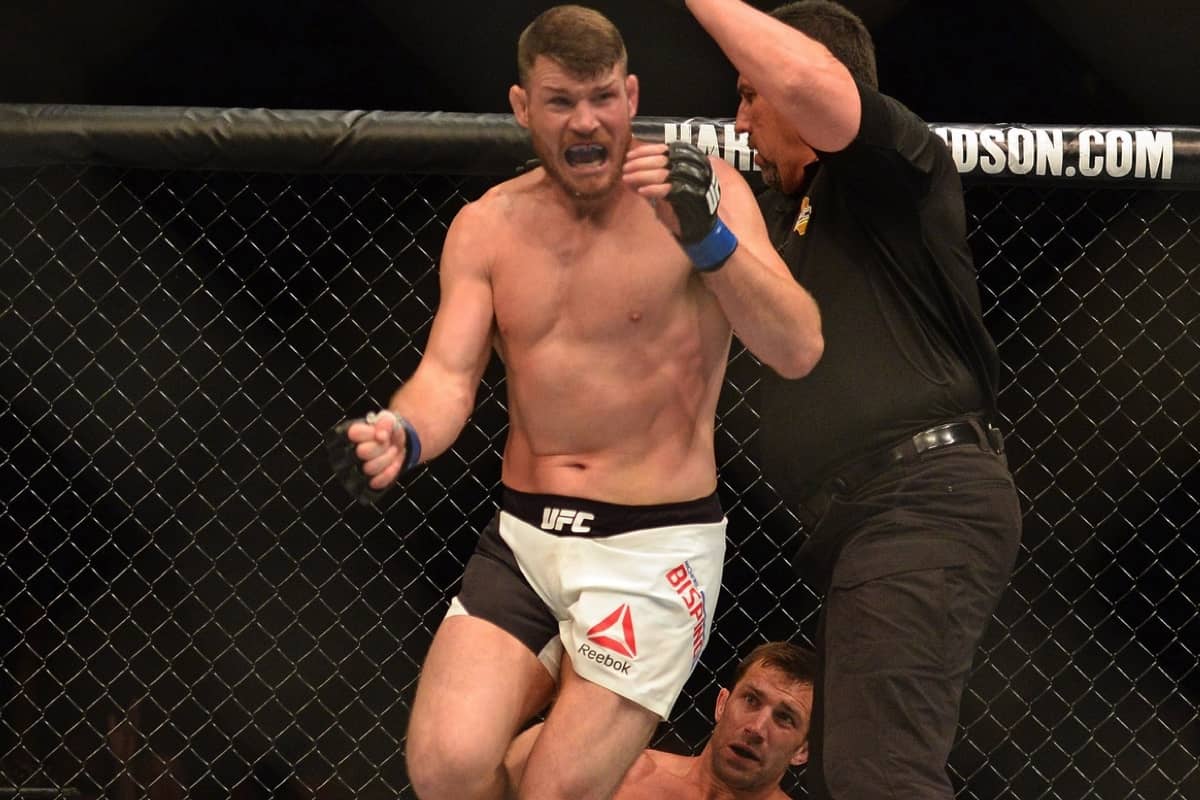 Years of talking smack but falling at the most crucial hurdles has landed Bisping in quite the unique position. Everybody knows who he is, he's been around the game for an age and has fought some of the most well known names in MMA history. He's made headlines on a constant basis with his outspoken style in the media, and is also a very good analyst for FOX on the side. The result of these factors and his ground shaking starching of Rockhold is a growing opinion that fighting Bisping is a red panty affair.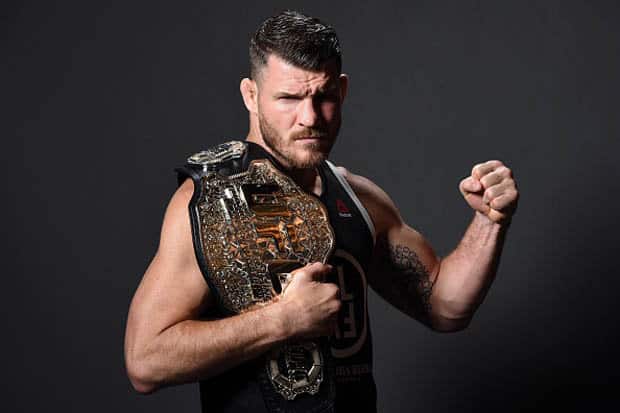 Quoting the phrase of the UFC featherweight champion Conor McGregor leads us nicely to the topic of today's article. Bisping had some very interesting opinions on 'The Notorious' in a recent interview that you may find very entertaining.
Continue to the interview on page 2…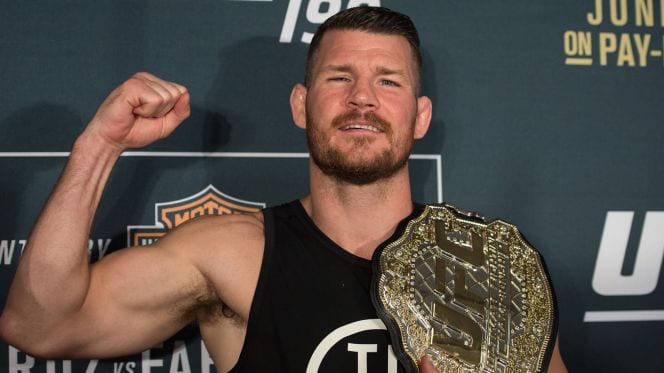 Talking with the Daily Star during his recent media tour in the UK, UFC middleweight champion Michael Bisping addresses the subject of the featherweight boss Conor McGregor.
"Listen, a long time ago I had a bird that annoyed me and the bird had to go. The bird's neck was snapped. I would also snap Conor McGregor's neck in a similar fashion. Conor is about as high as this couch, and I'm a grand specimen. I'm 6'2″ of prime British beef. Conor is Irish and about 4'2″. It wouldn't even be fair. I doubt you could even get it sanctioned. But Conor for his weight-class is amazing, he is the best, I love him, but come on."
https://www.instagram.com/p/BHBoUlsBV9S/?taken-by=mikebisping&hl=en