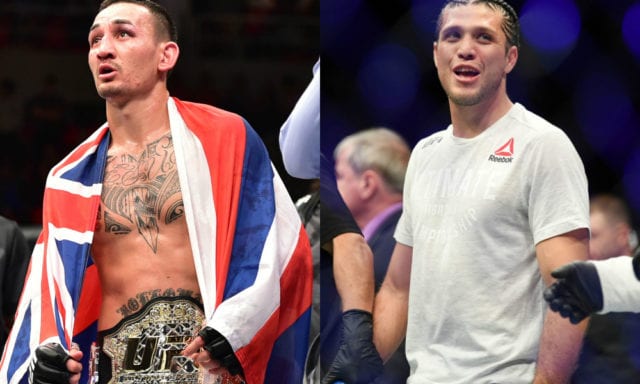 Brian Ortega is a legitimate threat to Max Holloway's UFC featherweight title, and 'The Blessed One' recognizes that.
Ortega is undefeated in his mixed martial arts (MMA) career and has finished all of his fights under the UFC banner. This past March he became the first person to ever finish Frankie Edgar inside MMA competition with a thunderous uppercut in the first round.
'T-City' may be undefeated in his UFC run, but it didn't come easily. In fact, he has lost more rounds in the UFC more than he has won. Ortega has a tremendous ability to capitalize on small mistakes from his opponents that oftentimes open up the door to victory for the Californian.
In a recent interview with MMA Junkie, Holloway said that Ortega is a fighter who is dangerous at any time during the fight and "pretty much fights to the death":
"Back in the day, they used to fight to the death, and that's what he fights for," Holloway said. "He pretty much fights to the death. He fights for the finish.

"He's dangerous all the time, he's dangerous all rounds, so I've got to step up my game. I've got to be extra focused. He's fought great competition, but now it's time to fight the best, and the best is 'Blessed.'"
One thing is for sure, MMA fans acknowledge that Holloway and Ortega are probably the two best fighters on the planet at 145 pounds. It's not often you get the two best in a division going head-to-head with the ultimate prize on the line in their primes.
According to Ortega, it's the biggest fight in UFC featherweight history since Jose Aldo vs. Conor McGregor back in 2015. The hype behind this fight is real, and it's something The Blessed One understands – but at the end of the day the Hawaiian sees Ortega as just another cupcake:
"They're calling it a superfight for a reason, and they're not only talking about the main event (between Stipe Miocic and Daniel Cormier)," Holloway said.

"But at the end of the day, Brian's just another cupcake – but a different flavor, and I like horchata."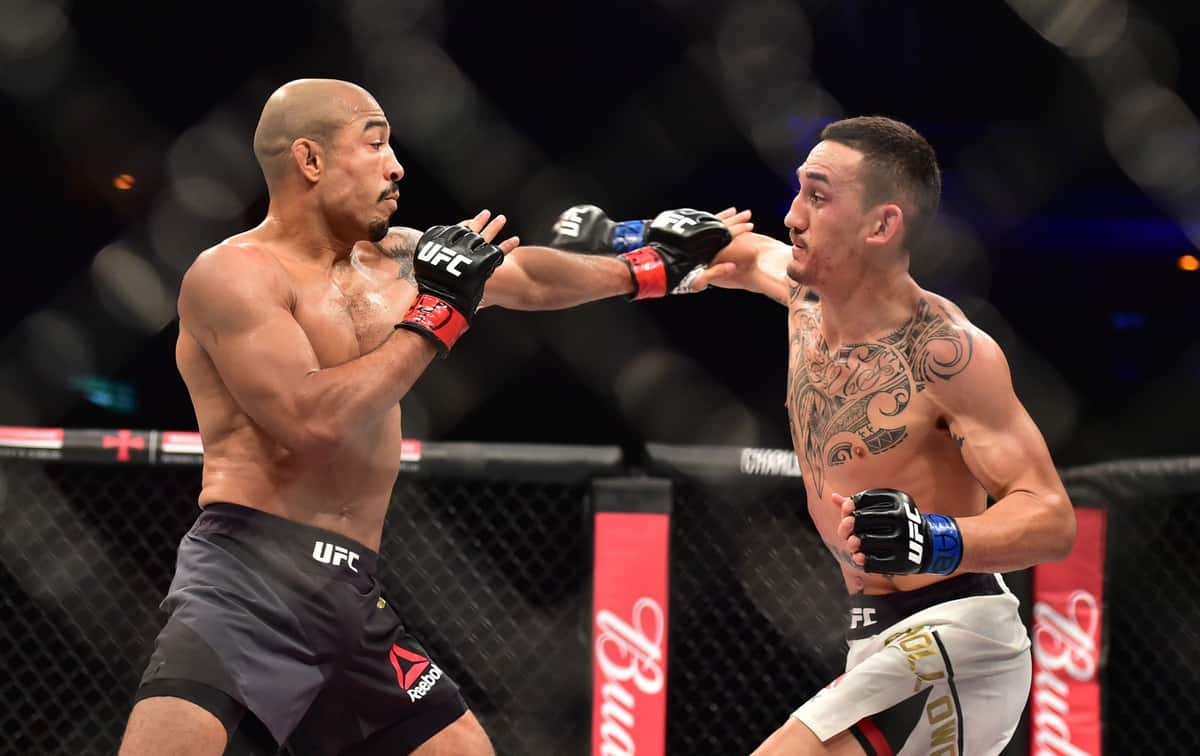 Holloway hasn't competed inside the cage since December of 2017 when he successfully defended his title for the first time against the Aldo, the very man he took it from. He was expected to return to action twice since then, but certain situations have prevented that from happening.
Now, Holloway fully expects to make it to fight night on July 7th – and fight week can't come soon enough for the 26-year-old champion:
"I can't wait for fight week and just to go out there and just be able to fight," Holloway said. "It's been too long. I just want to get back in there and remind people what era it is. Respect to Ortega, but the best is still 'Blessed.'"