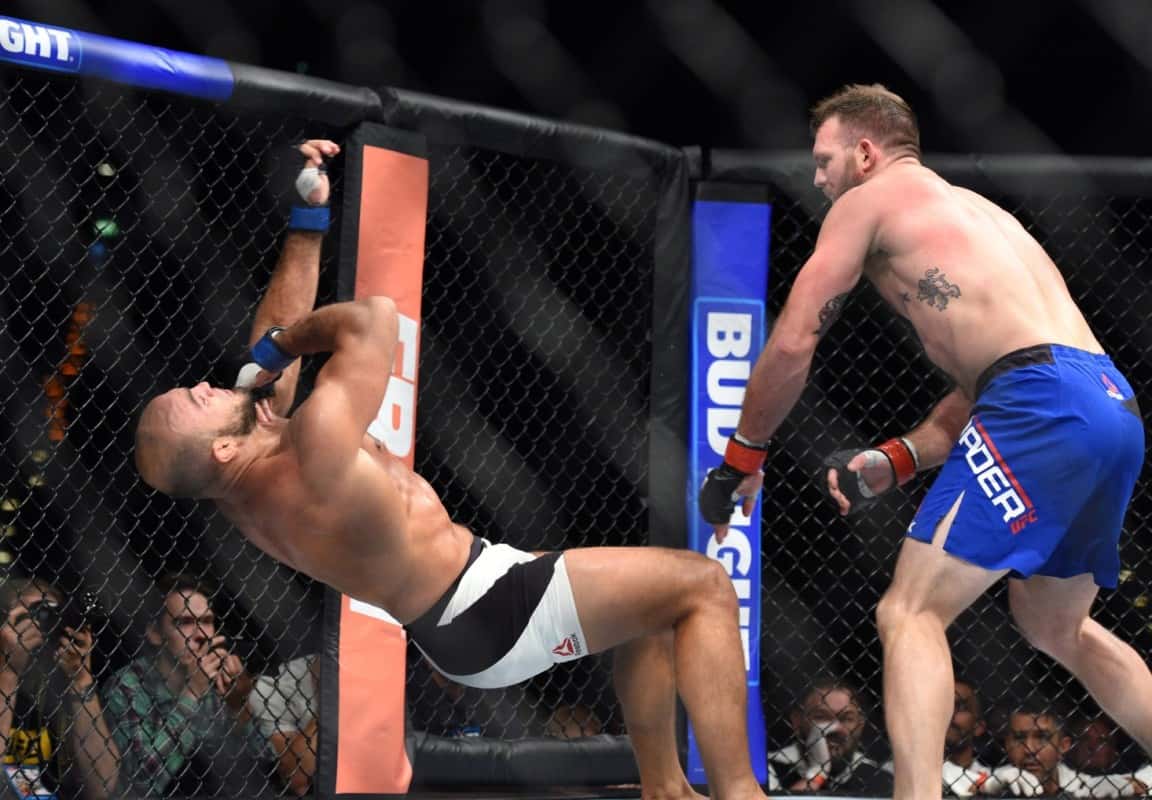 8. Ryan Bader vs. Ilir Latifi
Perhaps one of the most sudden and gut-churning knockouts to date came at the hands, or techincally the knee, of former The Ultimate Fighter (TUF) winner Ryan Bader.
With Bader coming off of a nasty knockout loss of his own to Anthony 'Rumble' Johnson just eight months before, 'Darth' stepped into the Octagon to take on Swedish powerhouse Ilir Latifi. Latifi was riding a three-fight win streak that included two devastating knockout victories in under a minute.
In the second minute of the second round of the fight, Latifi appeared to go for what looked like a takedown attempt when Bader responded with a powerful knee to the Swede's skull. The blow would render Latifi unconscious as he hit the mat hard like a ton of bricks, his arms moving wildly above his head as he descended to the canvas.
With Bader's UFC contract now up after defeating Antonio Rogerio Nogueira last month, 'Darth' may find himself delivering knockouts under another promotion's banner.