Logan Paul Claims Floyd Mayweather Owes Him Purse From June Exhibition Boxing Match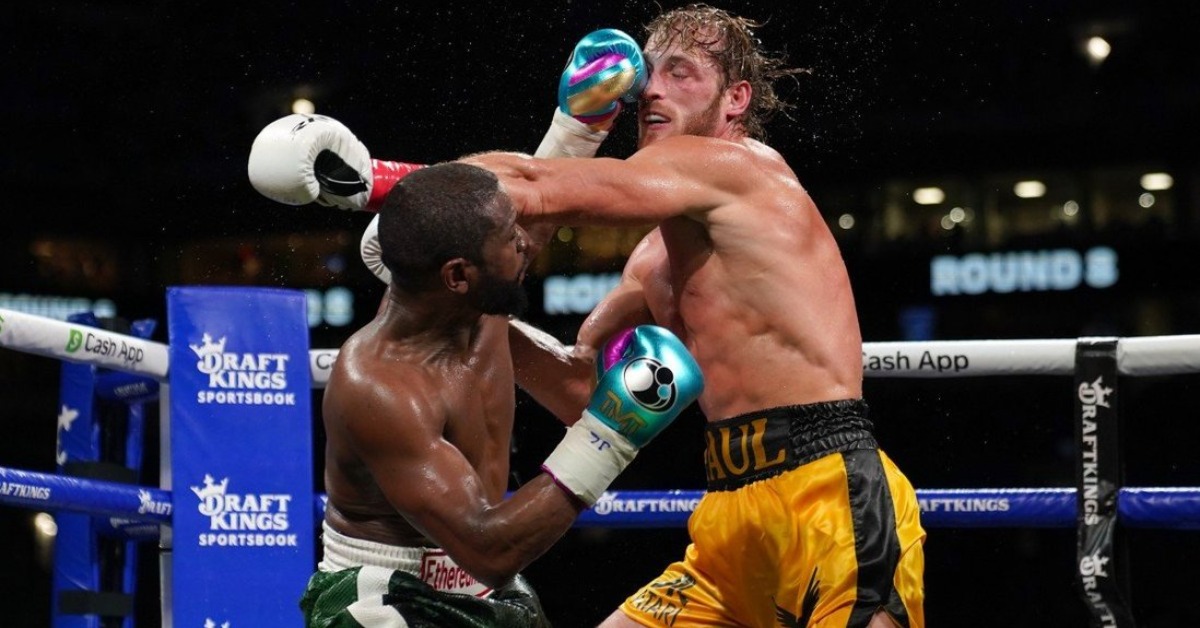 Professional boxer and YouTube content creator, Logan Paul has claimed that former multiple-time and weight boxing champion, Floyd Mayweather Jr. still owes him money from his fight purse following the pair's June exhibition boxing match.
Paul, the elder brother of fellow professional boxer and content creator, Jake Paul, boasts a 0-1 professional boxing record, dropping a split decision rematch loss to fellow YouTuber KSI back in November 2019.
No official victor was announced from Logan Paul and Floyd Mayweather's June exhibition bout

Matching with the retired Mayweather for a summer exhibition boxing match, Paul headlined the card against the Grand Rapids native from the Hard Rock Stadium in Miami Gardens, Florida – battling over the course of eight, three-minute rounds in the exhibition bout, where no official winner of the bout was announced or considered. Per the CompuBox stats, Mayweather landed at a 40.2 per cent clip (43 punches from 103 thrown), while Paul managed a 12.9 per cent success rate (28 punches from 217 thrown).
Whilst Mayweather praised Ohio native, Paul's ability inside the squared circle following the bout during his post-fight press conference, the latter reluctantly admitted that he would be returning him questioning himself if the former undisputed world champion had allowed him to survive the eight round limit.
Posting a recent story on Instagram, however, Logan Paul has now claimed that Mayweather along with his promotion still owe him money following their June exhibition boxing match.
"Pay me my money your f*cking cornball of a human," Logan Paul said in relation to his summer exhibition boxing match with Floyd Mayweather. (H/T MMANews)
Paul's most recent appearance near the squared circle came earlier this month where he attended the professional boxing match between his aforenoted brother, Jake Paul, and former undisputed UFC welterweight champion, Tyron Woodley.
Paul would go on to score his second career victory over Woodley in the 'Sunshine State', stopping the St. Louis native with a thunderous sixth round one-punch knockout.