Chris Weidman Thinks Tyron Woodley 'Tarnished' His Legacy In KO Loss To Jake Paul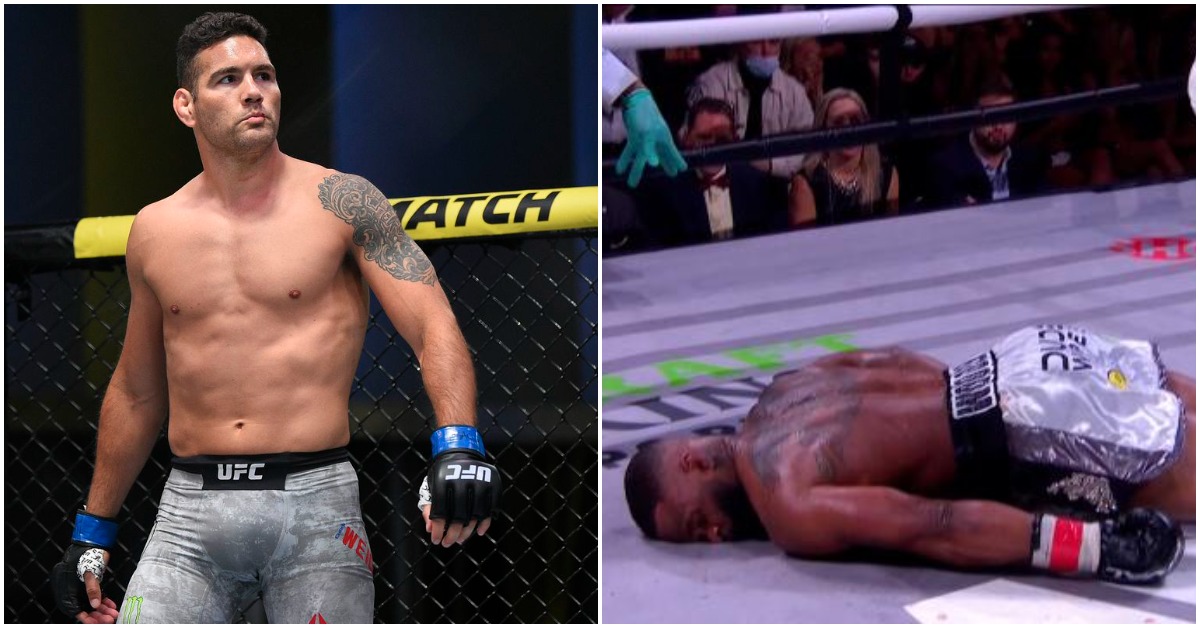 Chris Weidman is the latest high profile MMA fighter to suggest that former UFC champion Tyron Woodley destroyed his legacy in his recent knockout loss to Jake Paul.
'The Chosen One' first fought Paul in September and ran the YouTuber close over eight rounds before slipping to a split decision defeat. On December 18, Woodley attempted to avenge the loss but was shockingly knocked out cold inside six rounds.
Since then, Woodley has been ridiculed online and Weidman thinks 'T-Wood' will struggle to bounce back from such an embarrassing loss.
"Damn, Tyron Woodley is going to have to live with that. It seems like they're just comparing him to Ben Askren now," Weidman said on the latest episode of 'Won't Back Down'. "He's not going to get another chance, like that's it. I don't know who he's going to fight that we give him the draw and excitement that he would need to like elevate him back… I think his legacy has definitely been tarnished, which sucks to say."  (Transcribed by Sportskeeda)
Chris Weidman Is Not The First Fighter To Suggest Tyron Woodley Has Tarnished His Legacy
During a recent episode of The TimboSugarShow, Sean O'Malley gave a similar assessment of Woodley's legacy following the second Paul loss.
"Dude, it completely destroyed his f*cking legacy," O'Malley said. "That could affect Tyron Woodley big time, or he could just be completely unattached to that and still be happy. That's a f*cking skill that you have to require."
Woodley, who is 39 years old, has lost six consecutive fights but has shown no interest in retirement. The former welterweight plans to stay busy in 2022 and expects to fight four times.
Do you agree with Chris Weidman? Did Tyron Woodley destroy his great legacy in his knock out loss to Jake Paul?