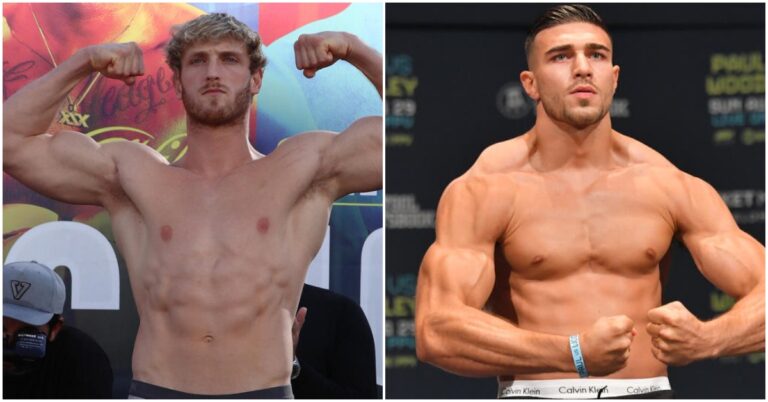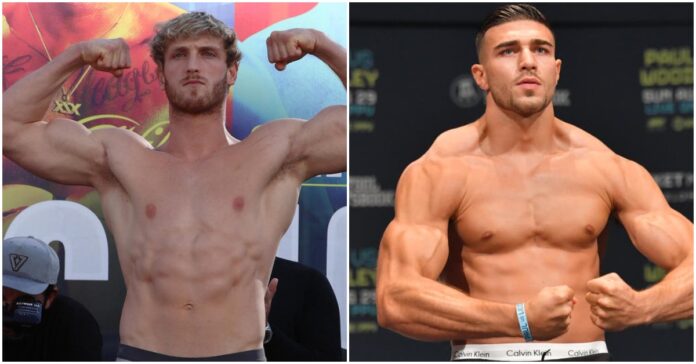 Logan Paul has reacted to Tommy Fury pulling out of his December 18th boxing match against Jake Paul.
It was recently announced that Fury had withdrawn from the bout suffering with "a severe chest infection and a broken rib" and is "absolutely heartbroken" after being forced out of the biggest fight of his life.
The bout had garnered attention throughout the combats sports world as the often polarizing Paul was seen to be going against the toughest test of his short career by fighting a real boxer for the first time. If all goes well for Paul on December 18th there are still hopes the fight can be made in the future from Team Fury. Fury's promoter Frank Warren had this to say
"We are gutted for Tommy. This was a big opportunity for him to show the world what he can do. Unfortunately, he's had to withdraw now as he's clearly not anywhere near 100 percent. We'll be working with Jake Paul's team to see if we can reschedule for the New Year."
Paul took to Twitter to confirm that Fury had withdrawn from their bout and that his former opponent Tyron Woodley would be stepping in on 12 days notice.
"Tommy Fury has pulled out of the fight due to a "medical condition" and Tyron Woodley is stepping in for December 18th for the official rematch," Paul wrote alongside a video statement about the opponent change.
Logan Paul Gives His Reaction
The eldest Paul took to his Instagram to give his reaction to Fury withdrawing from the fight against his brother.
"I woke up this morning feeling really bad for my brother cause Tommy Fury backed out in the fight against him. Which by the way didn't we see this fucking coming. Tommy, ugh, it's a good thing you're beautiful, you sexy blue-eyed beast, 'cause you are a pussy.

"Good news though Tommy you've been replaced brother, sorry, that's what happens when you fumble the bag ya bitch. But he's [Jake Paul] fighting Tyron Woodley December 18th. The guy he fought last time, he didn't knock him out last time this time he's gonna leave no doubt. December 18th, Tampa, it's gonna be nuts. Jake Paul vs Tyron Woodley."
What do you think? Is Logan Paul Right, will Jake Paul knockout Tyrone Woodley