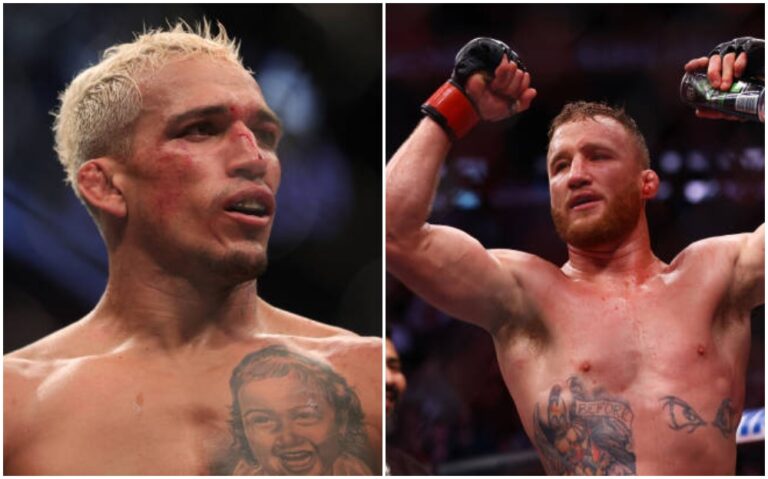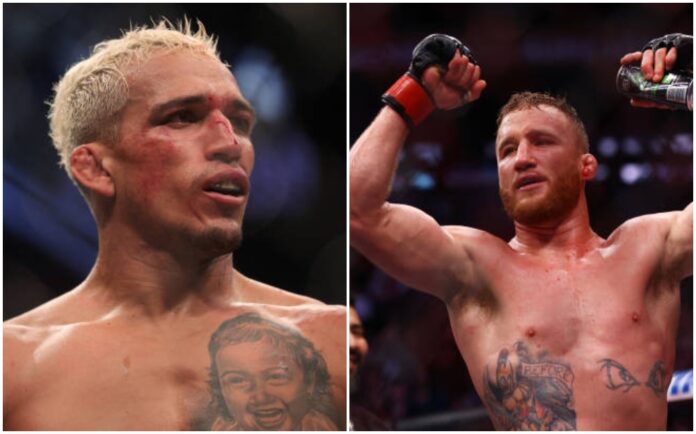 Justin Gaethje fired back at UFC lightweight champion Charles Oliveira.
After Oliveira successfully defended his lightweight title against Dustin Poirier at UFC 269 earlier this month, Gaethje met and embraced the champion backstage by showing him respect.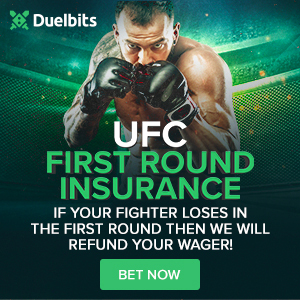 It was notable because Gaethje spent most of the year looking down on Oliveira and questioning his heart.
That wasn't lost on "Do Bronx" who recently commented on how Gaethje changed his behavior once they actually met face-to-face. Gaethje would even later talk of how he planned on breaking Oliveira's face after their encounter.
"The guy (Justin Gaethje) is talking a bunch of crap the entire time, and when we meet face-to-face he says he has all the respect for me and what I do – and two minutes later he's saying he'll break my face and saying a bunch of stuff.
"These guys hype things up and try to sell the fight with something they are not. If you're a humble guy, if you're a respectful guy, you have to sell the fight that way. If you're a guy that talks crap, you have to sell the fight talking crap the entire time – to my face and behind my back."
Justin Gaethje Responds To Charles Oliveira
Gaethje responded on social media soon after those comments from Oliveira.
"@CharlesDoBronxs it's called respect you fool and we are in the breaking faces business. My respect that night was just as real as my intention to take everything from you in your country @ufc #uhvaimorrer"
Whether Gaethje gets that fight still remains to be seen — especially with Oliveira showing an interest in fighting Conor McGregor next.