Josh Barnett Avoids USADA Suspension Following Arbitration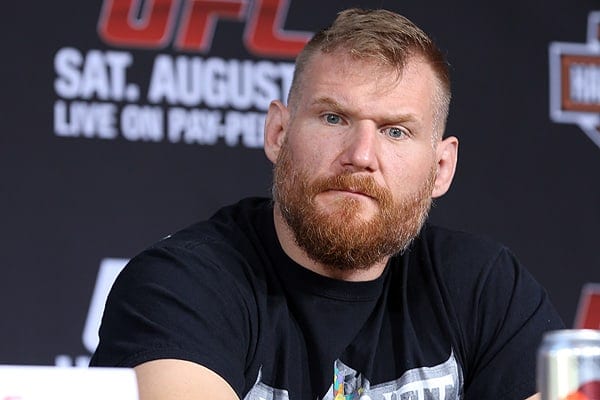 A year and a half later, Josh Barnett finally got the official word on his USADA doping case.
If you recall, the former UFC heavyweight champion failed an out-of-competition drug test stemming from a Dec. 9, 2016, screening.
It's no secret that Barnett has had a history of failed drug tests, going all the way back to 2001 after he beat Bobby Hoffmann at UFC 34 when he was given a warning for a positive screen.
In his next fight, he beat Randy Couture to win the UFC heavyweight title in 2002 but tested positive for banned substances after the fight and was stripped of the title.
Back in 2009, he was supposed to fight Fedor Emelianenko at Affliction: Trilogy, but he tested positive for anabolic steroids ten days before the event, which was canceled as a result of it.
The agency announced Friday that Barnett only received only a public reprimand following arbitration in his USADA doping case, which means that he will receive no suspension and can return to the Octagon right away.
His legal team was able to show the arbitrator that the ostarine came due a tainted supplement.
It should be noted that Ostarine is not approved by the FDA and is illegally sold in the United States as a performance-enhancer.
A fun fact – Barnett is the first fighter to test positive for a performance-enhancing drug and not get any kind of suspension since the UFC partnered up with USADA back in 2015.
"Given the source was established to be a contaminated supplement, along with the athlete's care and diligence concerning the nutritional products consumed, the arbitrator determined that a public reprimand was appropriate," USADA stated in the release.

"On the evidence before me, the Applicant is not a drug cheat," McLaren wrote in his decision. "He unknowingly ingested a Contaminated Product.
In doing so, he did commit an ADPV because he had a Prohibited Substance in his Sample but he did not actively engage in attempting, in any way, to engage in the use of a Prohibited Substance."
Barnett (35-8) has had a great 20-year-long career, and he is coming off a third-round submission of Andrei Arlovski in September of 2016. Since returning to the UFC after a stint in Strikeforce, he is 3-2.