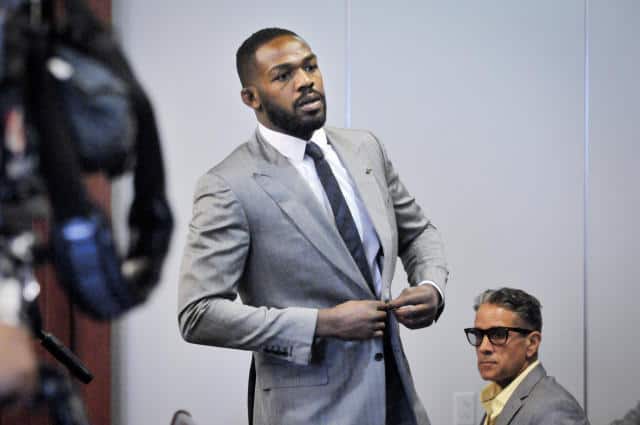 The latest twist in the strange, disappointing Jon Jones saga appears to be heading for a resolution soon.
After claiming that his failed UFC 200 USADA drug test was due to sexual performance medication Cialis, Jones had his case heard before three arbitrators in Santa Monica, California, on Monday (October 31, 2016) according to a report from MMA Fighting, who revealed the proceedings lasted for 10 hours.
A decision has been reached, and Jones' legal team, led by Howard Jacobs have asked for an expedited decision before the interim light heavyweight champ is scheduled to go before the Nevada Athletic Commission (NAC) for his official hearing on November 10. Jones is hoping to receive a shortened suspension after failing for anti-estrogen agents clomiphene and Letrozol in an out-of-competition test on June 16, results that canceled his UFC 200 rematch with Daniel Cormier only three days before the awaited bout was set to go down.
Jones now relies on the tainted supplement defense, the current go-to for USADA-failing fighters that has gained Yoel Romero and Tim Means six-month suspensions in the early days of USADA's new partnership with the UFC. But Jones was the first fighter to go to arbitration with USADA, and is undoubtedly the most high-profile UFC fighter to run afoul of the acclaimed testing company thus far.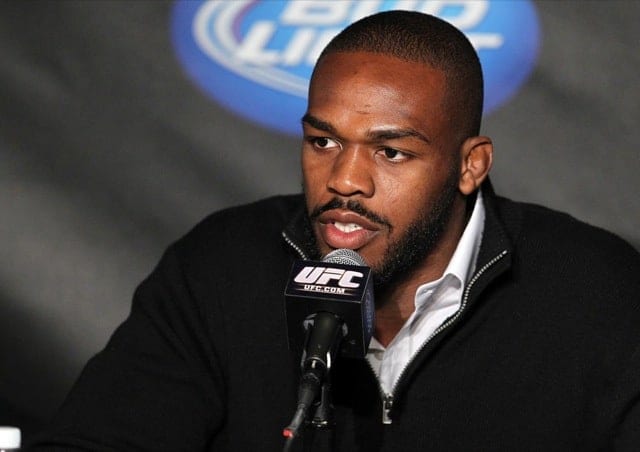 His suspension will most likely be reduced, but the final result is still very much up in the air according to Jacobs:
"I think the evidence all came in and we're happy with sort of how the case went and now we're just gonna wait for the decision," Jacobs said. "It's out of our hands now. I don't want to get into the details, but there was a lot of evidence that was heard and a lot of argument," Jacobs said. "Think of it like a trial. It's basically like the same. It just takes more time than you would think."
So while USADA has show a tendency to reduce suspensions based on supplement use, the NAC has shown to be far more stringent when punishing fighters, evident by their massive fine levied at Conor McGregor for his UFC 202 press conference bottle-throwing incident and their five-year suspension of Nick Diaz for his third marijuana-related offense. But both of those harsh sanctions came from the mind of former commissioner Pat Lundvall, whose stint with the NAC interestingly came to its end yesterday.
With USADA bringing a close to the case, Jacobs hopes the commission will take their findings into account:
"We think that before Nevada hears the case, it would be useful for them to see how these arbitrators analyzed the same facts and [came] to the decision that they're gonna come to."
They may or may not, and if history has shown us anything, the NAC tends to do what they want when they want in their hearings, and they rarely waver. Jacobs revealed that he and his team could not reach a viable settlement with USADA on the issue, something that could prove dealing with the NAC even more difficult:
"If we had come to a settlement option that both sides were happy with, we wouldn't have gone to arbitration."
The arguments have been presented and the result of Jones' arbitration is now a waiting game, with even more drama to unfold at the NAC hearing that follows. The dominant but troubled former champion may get a shortened sanction that allows him to fight again sometime early next year, but regardless of this result, it's going to be on "Bones" to prove he can make it through a fight camp and show up to the Octagon without issues.

It's been quite some time since we've seen arguably the best fighter in MMA history do just that.