So it was a rather amazing weekend just gone for fight fans as UFC 198 put on a star studded show in Brazil. The heavyweight main event did not disappoint, as Stipe Miocic claimed the championship with a stunning first round knockout of Fabricio Werdum. The likeable Croatian silenced the entire arena as he smashes the Brazilian 'Vai Cavalo' with conviction, but the home fans were able to get the pound of flesh elsewhere on the card. Cris Cyborg made her debut and splattered the brains of Leslie Smith for a brutal first round TKO, making her long awaited landing in the UFC, albeit in a catchweight 140-pound bout.
Demian Maia also buoyed the crowd with a slick submission of public enemy number one, at least in Brazil, Matt Brown, and then of course there was the fight between Jacare Souza and Vitor Belfort. Both Brazilians but at contrasting points in their respective careers, the battle between the new and old guard went just as many had predicted.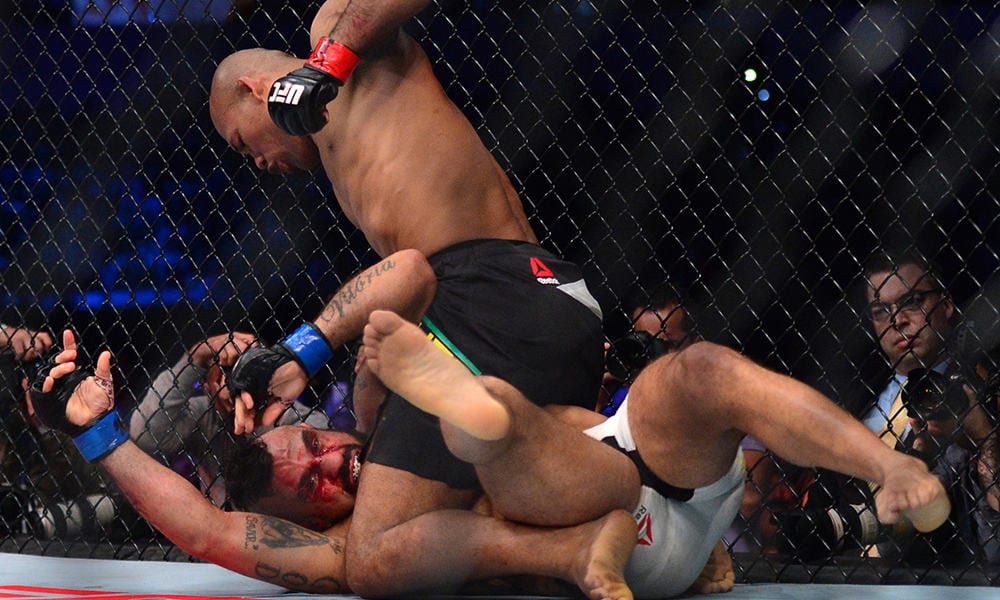 Jacare smashed his way to a first round TKO win over 'The Phenom,' who had rather disastrously pulled guard from the standing position in the lead up to the grizzly finish. Although he'd bounced back from the last loss of this kind Chris Weidman at UFC 187, with a storming knockout of Dan Henderson, Belfort's number was clearly available in this fight, and Souza was more than happy to capitalize.
Jon Jones watched as the card unfolded, and posted the following Tweets, although it's not clear exactly who he was getting at, it pays to remember that Jones has beefed with Werdum and also fought Vitor Belfort when he had muscles growing like a stud bull.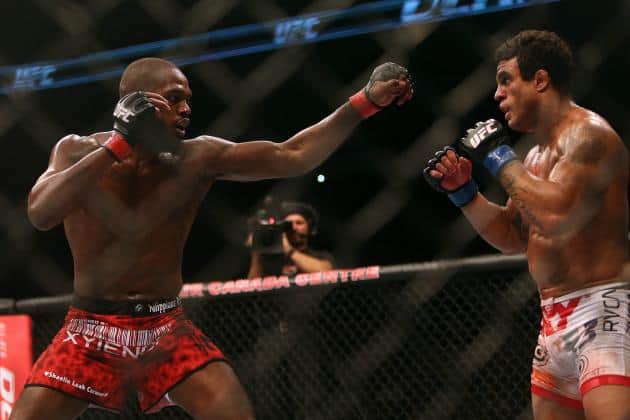 Man USADA really did a number on some of these guys

— Jon Bones Jones (@JonnyBones) 15 May 2016
Nate Diaz is probably not surprised.