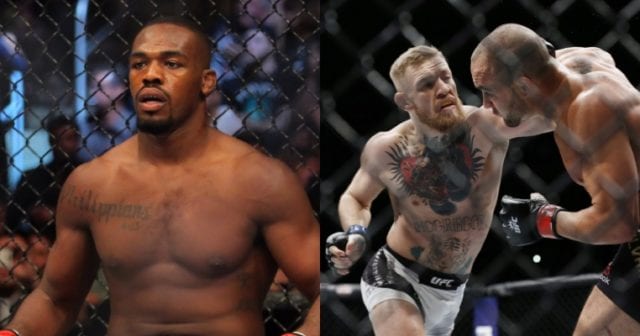 Recently stripped of the interim UFC light-heavyweight title, former undisputed champion Jon Jones faces another suspension. This time around, his failed USADA (United States Anti Doping Agency) screen for UFC 200 was the controversy. After an arbitration hearing went a little south, 'Bones' received a middle of the road ban of 12 months. Retroactive to the date of his failed test, Jones will be eligible to fight again in June 2017. Recently UFC president Dana White stated he would never put 'Bones' in a main event again.
With his fighting future once again in question, one of the greatest talents ever to grace the octagon will need to stay on the straight and narrow. His feud with Daniel Cormier will have to wait, as 'DC' is now set to face Anthony Johnson at UFC 206. What happens after that is anyone's guess, as the light-heavyweight division is seriously lacking in contenders. Although still absent, Jones' influence at 205 pounds is solidly undeniable.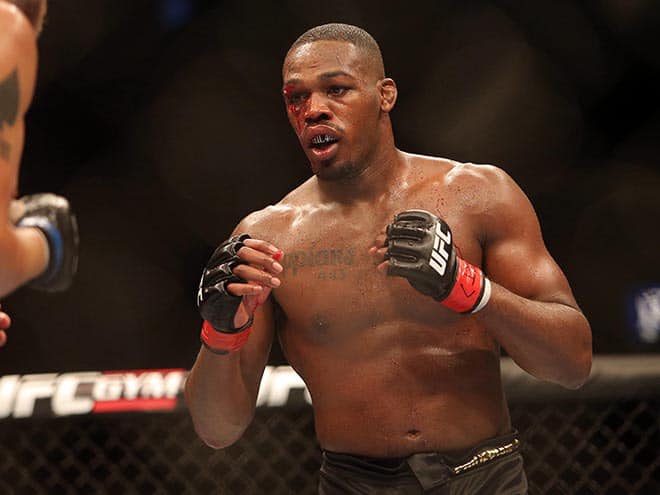 Recent Twitter Activity
As always, Jon Jones has remained active on social media. With tons of great fights and his own situation to discuss, 'Bones' has been answering some interesting fan questions in the last 24 hours. Firstly take a look at what Jones thinks about a potential Conor McGregor vs. Tyron Woodley fight. After seeing 'The Notorious' topple Eddie Alvarez at UFC 205, 'Bones' thinks the Irishman could defeat 'The Chosen One.'
Yes especially if Wood continues this overhand right obsession. https://t.co/bVk6u1Lw0B

— Jon Bones Jones (@JonnyBones) November 15, 2016
Khabib
Keeping in line with the discussion about the lightweight division, Jones says he feels Khabib Nurmagomedov deserves the next title shot:
I would have to call foul play if he didn't get one https://t.co/QU7wEK4OQw

— Jon Bones Jones (@JonnyBones) November 15, 2016
Dana's Ban
Responding to a fan question about Dana White's reluctance to ever book a main event with him at the top of the card, Jones doesn't think the UFC president was serious:
I don't think he thought that through before saying it, I'm sure he didn't mean it https://t.co/CiwYybmmnQ

— Jon Bones Jones (@JonnyBones) November 15, 2016
On To Bisping
Finally, and perhaps most notable, ifs 'Bones' responding to a question about Michael Bisping. With training partner and friend Yoel Romero fresh off a win over Chris Weidman at UFC 205, 'Soldier of God' is highly likely to be booked against 'The Count' in early 2017. When discussing the middleweight champion, Jones doesn't seem to think the Brit will be around at the top of 185 for much longer:
It'll be over soon https://t.co/8nhNKrqA55

— Jon Bones Jones (@JonnyBones) November 15, 2016
After two title fights? https://t.co/TL5qwEeDNR

— Jon Bones Jones (@JonnyBones) November 15, 2016
If you enjoyed this story, please share it on social media!