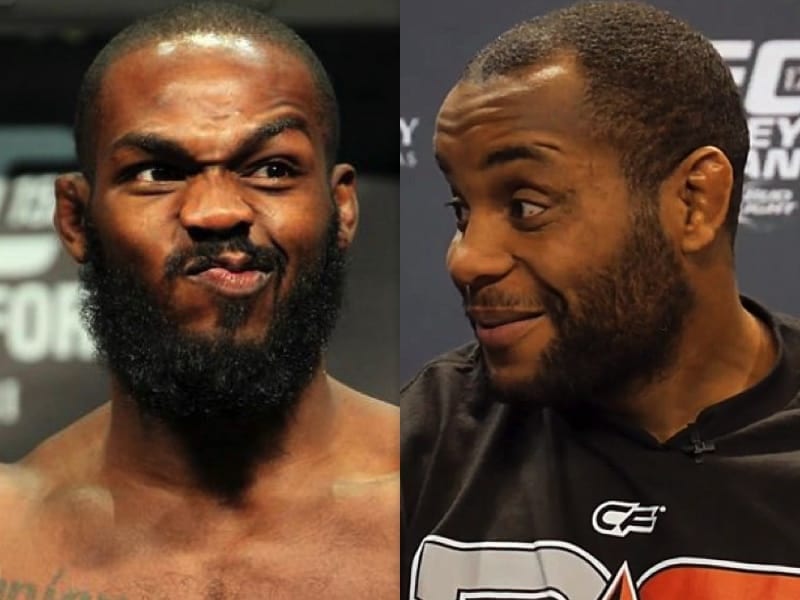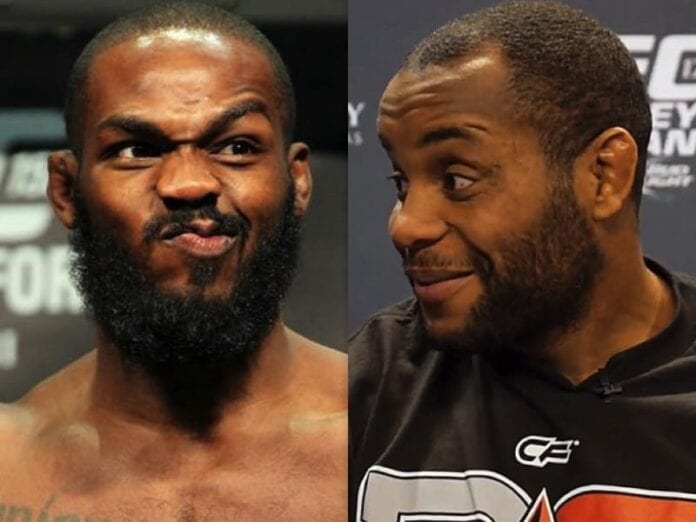 We've pretty much seen it all over in terms of trash talk regarding Jon Jones' three-year-old rivalry with UFC light heavyweight champion.
But somehow, some way, Jones keeps coming up with new ways to troll his longtime rival.
Shortly after "Bones" and "DC" continued their war of words in a heated exchange online, Jones hopped back on social media to stick it to the champ he feels has his belt again. This time, Cormier's infamous UFC 210 scale fail this April, where he held on to the towel used to cover him up in order to make weight in a pinch.
The scene was criticized by many, as it was perceived Cormier, who began his illustrious MMA career as a heavyweight, was viewed as being overweight but able to prop up his body slightly enough in order to tip the scales in his favor. Check it out: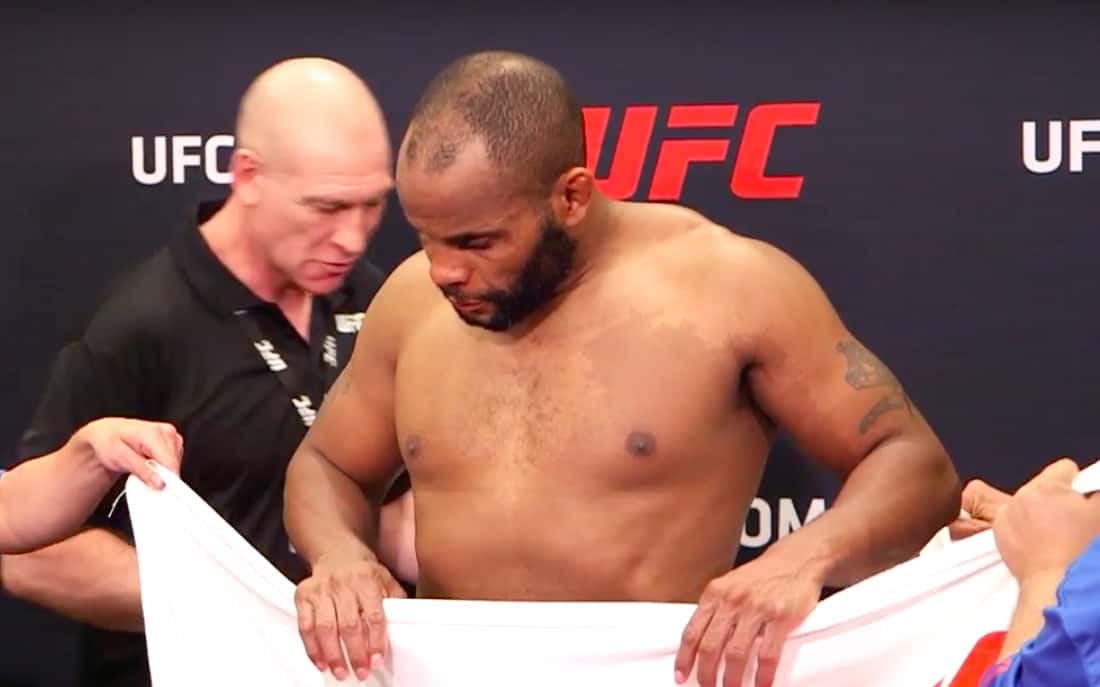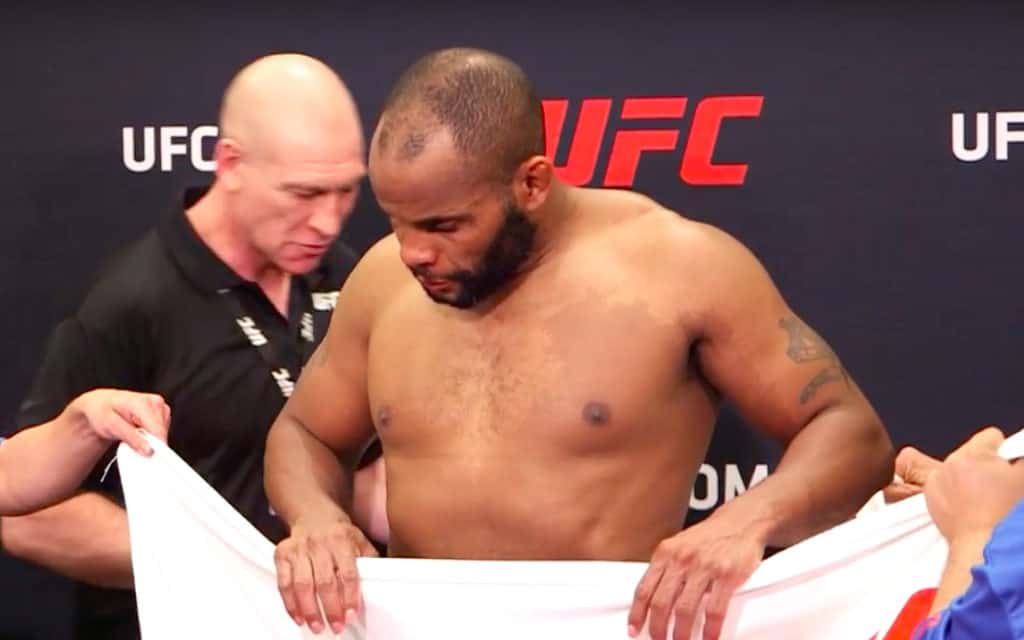 But no matter if it was questionable or not, Cormier made weight according to the still-learning New York State Athletic Commission's judgment, and got the job done at UFC 210 by submitting Anthony "Rumble" Johnson for a second time.
That earned him the long-awaited rematch with Jones a fight that has been scheduled for both UFC 196 and UFC 200 only to fall apart due to an injury from Cormier and a failed USADA drug test just three days before the fight was set for the main event of the UFC's historical bicentennial pay-per-view – an event that ultimately fell flat thanks in no small part to the last-minute main event change.
Jones won't let Cormier get away with it, however, as he posed in a similar position on Twitter today while noting that his hard work was paying off and he was on track to make weight for their awaited rematch at July 29's UFC 214:
All the discipline and hard work is definitely paying off, was a mean 217lbs today after practice. #NoShortcutsToGreatness #CheatingAsshole pic.twitter.com/YpMd22a0ky

— Jon Bones Jones (@JonnyBones) July 19, 2017
The gloves are off for the UFC 214 main event, and truth be told, they have been ever since Jones and Cormier threw down in their now-infamous media day brawl before their originally scheduled match-up at UFC 178 back in 2014.
The rivalry could have beens solved for good many times since then, but Jones' well-documented struggles outside the cage have lead to multiple delays, and are the main reason why fans and media members alike head into UFC 214 with the most cautious of optimism – and a heavy dose of skepticism.
We've never doubted Jones' ability to generate an entertaining trash talk battle on social media, and obviously his fighting skills are among the best to ever fight in a cage. The issue with him, especially as of late, has been getting him to the cage without yet anohter slip-up.
Do you think he'll be able to make it Anaheim and settle the score with "DC" once and for all?