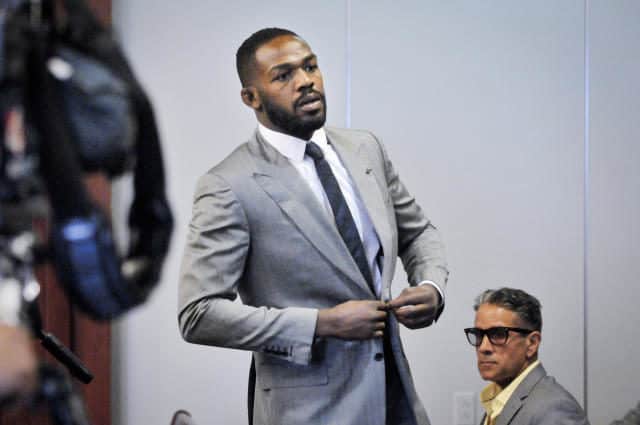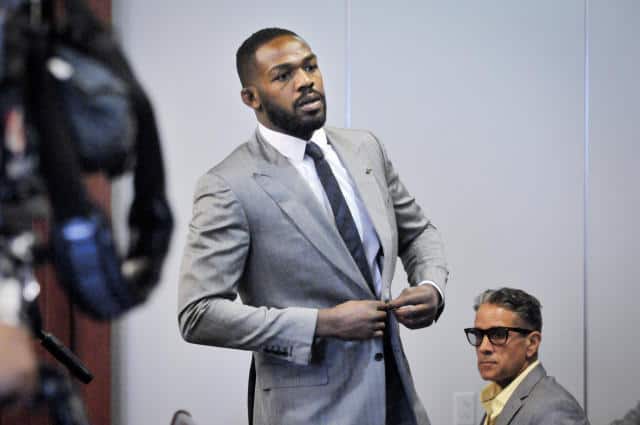 News came yesterday that former light heavyweight champion Jon Jones had been jailed for a probation violation due to the five traffic tickets he received during a stop in Albuquerque, New Mexico last Thursday.
The scene was a polarizing one, as opinions seem to waver between disgust at Jones' inability to stay out of trouble to views that the police officer in question acted out of spite and was merely looking for any reason to ticket Jones.
The embattled pound-for-pound king, who was handed probation after he infamously ran a red light and hit a 25-year-old pregnant Albuquerque woman in April 2015, soon appeared in a video of the stop calling the officer a 'f*****g liar' and a 'pig,' and it remains to be seen if and how that affects his court appearance (courtesy of MMA Fighting):
It appears the world will find out Jones' fate, at least to some degree, very soon, as a report surfaced from MMA Fighting today that Jones remains detained at the Bernalillo County Metropolitan Detention Center and will appear before judge Michael Martinez at 8 a.m. on Thursday morning (April 1, 2016). The fighter was not granted bail due to his case being a probation violation, so the New Mexico Second Judicial District Court will decide Jones' terms of release tomorrow.
The proceedings will air on Albuquerque news station KOB.
Jones was officially charged with misdemeanors drag racing, exhibition driving, use of modification of exhaust system, failure to maintain traffic lane and improper display of registration plate, with the final two charges being petty misdemeanors.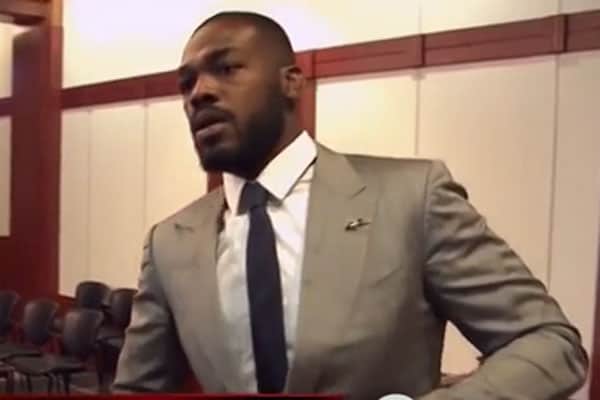 However, the much more pressing issue is that Jones was on probation for the felony hit-and-run from last year, and he was also stopped for driving 75 miles per hour in a 35 mile per hour zone this January, for which he was granted a warning if he agreed to not get any more tickets for 90 days. He did not fulfill those terms, so even though many feel the police treated him unfairly in this situation, his fate will be up to Judge Martinez.
This obviously couldn't be much more of a distraction as Jones prepares for arguably the biggest fight of his legendary MMA career against Daniel Cormier in the main event of April 23's UFC 197, but Jones' team is confident he'll be able to clear his name when given a chance to 'explain the facts.'
Based on his recent track record, however, it could be tough for a judge to side with Jones rather than the police in this instance, so we'll just have to wait on pins and needles to find out if one of the biggest fights of 2016 is allowed to proceed.
If you enjoyed this story, please share it on social media!